Anthony Franklin, CEO of fibodo, the award-winning booking management platform used by fitness professionals, and Fiona Bugler, author of our business course, Get Known, discuss the ways PTs can be more business savvy in order to grow their fitness businesses. 
In one key section of this podcast, Anthony explains how PTs need to become more business savvy in utilising their existing networks: "From a personal trainer's perspective, to grow a business, we recommend you use the client base that you already have and engage them to write reviews about you and share them socially."
"By doing so, they are sharing them as a recommendation to their networks and you will probably find that your customers have a footprint within your area (community, family members, friends). The best way of grabbing your audience is locally, so by using social media, you are actually using none of your own networks but the networks of the people that use your services."
Gain more business tips from Anthony Franklin by listening to the podcast HERE.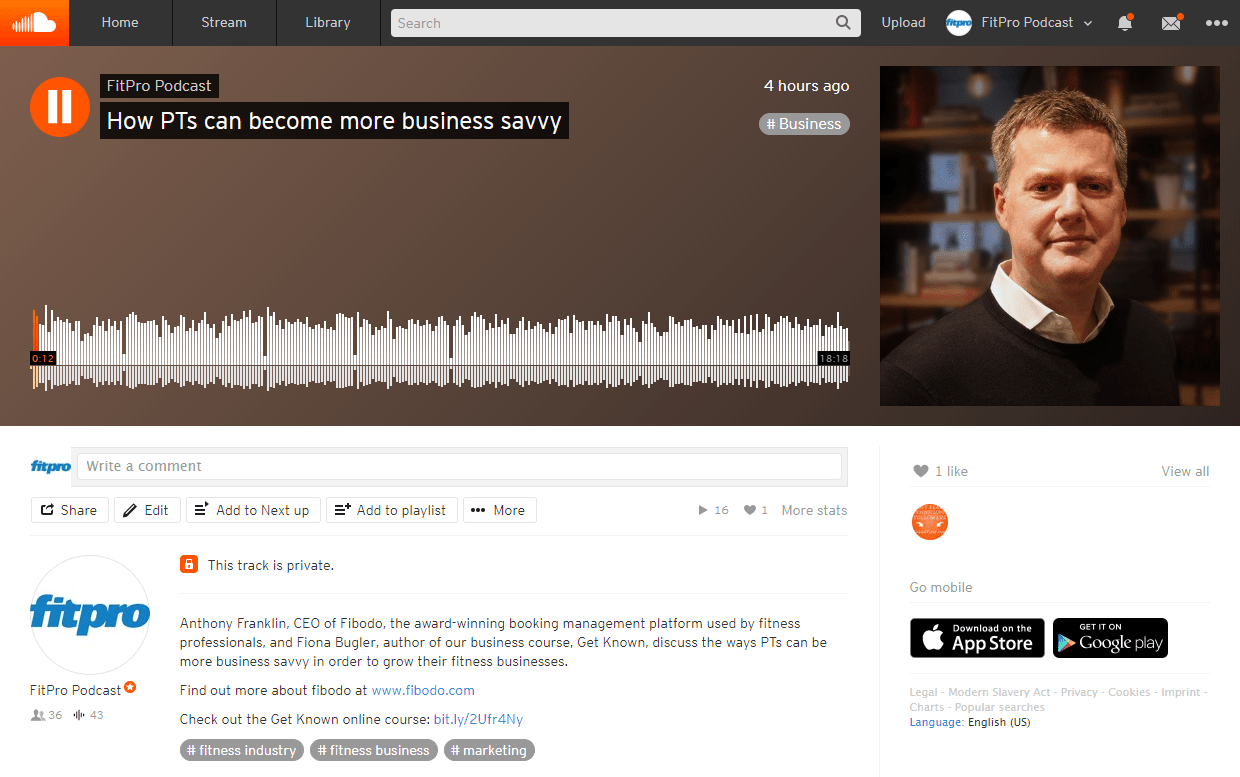 Find out more about fibodo's booking system and admin time savers at fibodo.com, and for help with branding and marketing your business, check out the Get Known online course and earn yourself five CPD points: https://fitpro.com/courses/index.cfm/fuseaction/home.Course/courseid/51 
About the podcast guest
Anthony Franklin founded fibodo in 2014. Following 16 successful years as a PGA Golf Professional, Anthony brings a wealth of skills to fibodo having spent many years specialising in businesses across multiple industries. He drives the company's vision, strategy and growth.