Three industry professionals share their insight with FitPro's editor, Olivia Hubbard, regarding their post-race massage treatments for runners.
Sports massages are far from cheap and with so many offerings in London, it can be hard to know whether they are really worth it. When I ran a half marathon a few years ago I fell over on my ankle and my back was gridlocked with tension for a good few days afterwards. It can be easy to head straight to the celebrations having crossed the finish line and forget about the recovery completely.
Fix London
I booked an appointment with Fix London (fixlondon.co.uk) for a deep tissue sports massage three days after a 13-mile run. I had a fantastic session with Sanja Maretic. Her bag of skills includes deep tissue massage, trigger point therapy, scar tissue release therapy, myofascial release, muscle stretching, taping and dry needling.
Massage therapists believe that massage is great at helping to manage a whole host of injuries, as well as keeping the body in good functional order.  Sanja explains, "As your ankle injury was still in acute stage and inflammation was still present, I was using lot of pumping techniques to bring the circulation to the injured area to aid the healing process. Having a sports massage during this early stage of injury helps in formation of less rigid and irregular scar tissue.
"Lots of muscles around the site (calf muscles, tibialis posterior and anterior, the peroneals) have gone into protective and guarding posture, so I was doing lot of releasing work on the muscles to help let go. The tension was travelling further up the chain (iliotibial band, biceps femoris, TFL, vastus lateralis) and it was essential to address and release those muscles too to prevent hip and knee compensations.  Do exercises to maintain function and to restore proprioception (self-awareness) and strength. You could probably have another session in two or three weeks."
Eloise McCalla, BSc, PgDip and Founder, Body Hub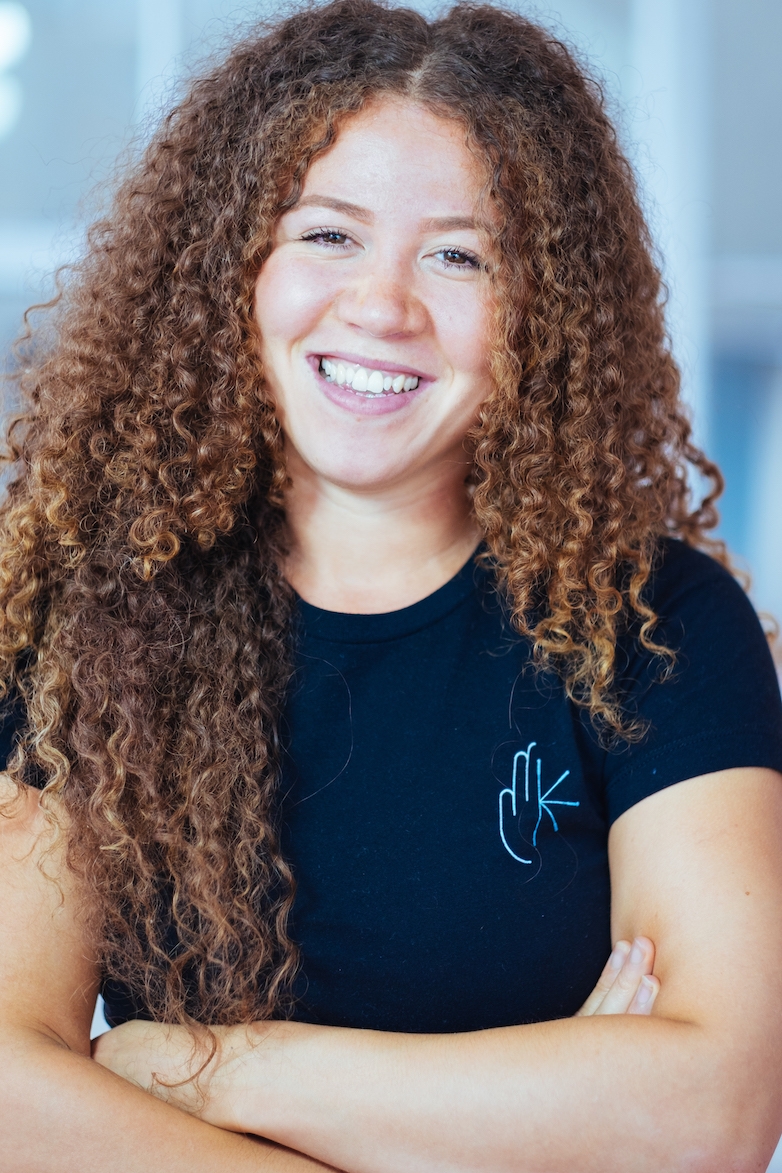 A post-race massage is known as a recovery massage and is suitable for runners of all levels. You should book in for a sports massage and just let your therapist know you have just run a race.
The benefit of recovery massage is to help reduce muscle soreness and stiffness the next few days following the marathon. It's important to note that this will not be your usual deep sports massage but more of what's known as a post event "flush'. The session will be light strokes and gentle stretching.
Just after a big event like a marathon, it's important to know that, your muscles have just been pushed to their limits and too many massage sessions can actually be detrimental to recovery. Stick to one gentle massage. Do not ask for deep pressure until it has been 5-7 days since the event.
To practise sports massage professionally you will first need a qualification such as the ITEC level 3 Diploma in Massage. Once you have completed this, you can then go onto study for an ITEC level 3 Diploma in Sports Massage.
If you are a fitness instructor, you will already have a basic knowledge of anatomy and physiology so, the course will really interest you.  Some companies have pre-requisites like a degree in a sports-related subject and others only require a previous massage qualification. I highly recommend proactive training for those with a sports related degree and London School of Massagefor those without a degree.
Elsewhere, AilishToomey, Consultant Physiotherapist at Six Physio Fitzrovia, details their offerings for race goers. sixphysio.com

FitPro: How are you preparing for the intake of marathon runners after this weekend?
Ailish:We have Sports Massage diaries open across our twelve clinics, six days a week, so the majority of the time there is a slot somewhere within 24hrs if a runner has a last-minute requirement.
FitPro: What do you think makes your offering unique? 
Ailish: A lot of our sports massage therapists have sporting backgrounds themselves so appreciate the demanding routine of training for events and the effect it can have on your body. Our massage therapists also take the approach of working out why certain areas become tight, and after releasing those areas can offer advice on how to prevent them becoming tight again.
FitPro: What are the key benefits of massage for long runs? 
Ailish:Massages as part of marathon training programmes can be likened to a re-set button. The accumulative build-up of all the miles and hours spent on your legs can put a lot of strain on the muscles so giving them a flush through and loosening out anywhere that is progressively tightening can be a big help. It's also a nice treat and will leave you feeling like there's an extra spring in your step afterwards.
At the race, there will be a number of volunteer massage therapists. Cancer Research UK, and Parkinson's UK will be offering a post-race rub by qualified therapists, whilst the NSPCC will also be on hand to help. For more information on Sports Massage, visit: https://www.sportstherapyuk.com/about-sports-massage  and to find your local physiotherapist, visit the resources pages on The Chartered Society of Physiotherapy: https://www.csp.org.uk