Commercial fitness equipment manufacturer Life Fitness has begun its search for the world's best personal trainer with its Personal Trainers to Watch programme.
The fifth annual programme recognises and rewards elite trainers around the world who embody the same passion and commitment to the profession as Life Fitness. The programme will run in partnership with global fitness organisations, such as the International Confederation of Registers for Exercise Professionals (ICREPs), EuropeActive, Life Fitness Academy and the American Council on Exercise.
President of Life Fitness Chris Clawson said, "The Personal Trainers to Watch programme seeks the best in the profession and is our way of recognising those who share our passion for helping people live healthier, more active lives.

"The 2014 programme was truly an international competition and, this year, we are excited to reach even more personal trainers across the globe."
Prizes
All finalists will receive an expenses-paid trip to the final judging event, a continuing education course credit from Life Fitness Academy, international recognition and a personalised award plaque. The grand prize winner will also receive $5,000 USD towards their personal training business.
Cristiano S Parente, 2014's Personal Trainer to Watch, said, "I am beyond humbled and grateful to have been a part of the Personal Trainers to Watch programme and to have been given the once-in-a-lifetime chance to learn and compete with the best trainers in the world.

"Winning the award has lifted up my business and pushed me to become an even stronger, healthier and more successful trainer. I encourage all my colleagues to enter this prestigious competition to shine a global spotlight on the industry and their training expertise."

Kim Ingleby, a judge of Personal Trainers to Watch 2015, voiced the excitement surrounding the event, saying, "I would totally recommend anyone to vote or nominate someone/yourself for the Life Fitness Personal Trainer to Watch 2015 competition. Although it's a comprehensive application, it's completely worth it. It will get you to think about the direction and focus of your business, celebrate your clients' success and refine how you would like to enhance your career and development within the industry."

Ingleby added, "This is an invaluable business exercise, whatever the outcome. If you're shortlisted, you get to meet amazing trainers from around the world, build great connections, be challenged and be inspired. There are so many amazing trainers all over the world and taking the time to apply adds value to your business, your clients' success and makes you up your game. Definitely take that time and I look forward to seeing lots of UK trainers in the shortlist. Good luck!"
Judging
The Personal Trainers to Watch programme will be judged by six esteemed fitness industry experts:
László Zopcsák – member of the Standards Council of EuropeActive
Richard Beddie – chair of ICREPs and CEO of Fitness New Zealand
Anthony J Wall – director of professional education for ACE
Kim Ingleby – 2013 Personal Trainer to Watch winner and founder of Energised Performance in Bristol, UK
Cristiano S Parente – 2014 Personal Trainer to Watch winner and CEO of Koatch in São Paul, Brazil
Chris Clawson – president of Life Fitness
Finalists will be announced in September and the top Personal Trainer to Watch will be announced globally following the live event in October.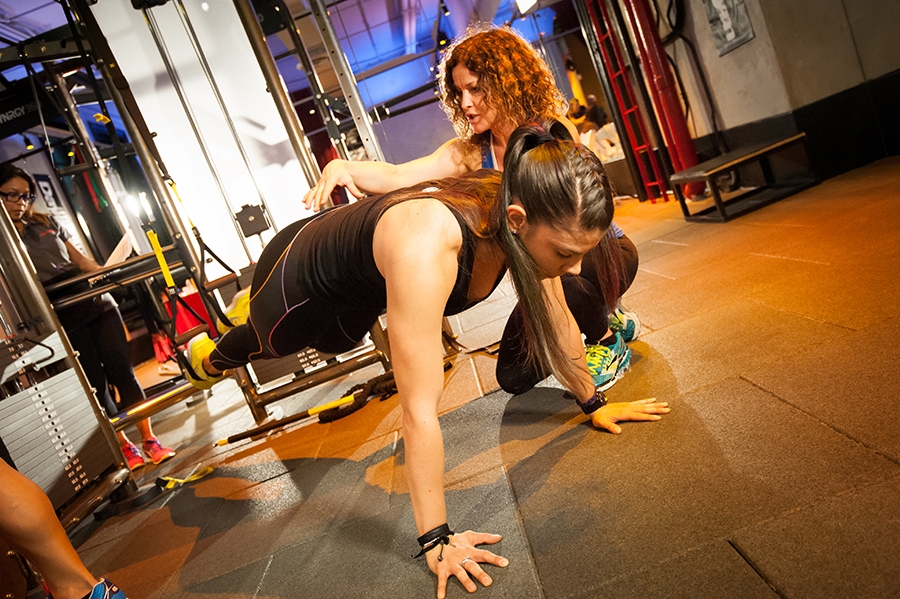 Nominations open
Anyone can visit lifefitness.co.uk/pttw until 15 July 2015 to nominate a personal trainer who supports a powerful vision, shows exemplary commitment to enhancing client experiences and pursues continuing education for mastery of the profession. Nominees will be judged on leadership, client motivation, inspiration, certifications and previous recognitions.
The top 10 finalists will be invited to the final round of live judging in October, where they will be immersed in popular training techniques and fitness equipment. To nominate a personal trainer and to view official programme rules, visit lifefitness.co.uk/pttw. Nominations are limited to one entry per person; however, trainers can be nominated by multiple people.