In this week's podcast, FitPro's Jane Waller, speaks to Sarah Bolitho for a better understanding of language your cancer clients will respond to.
Sarah will help you understand that every client will communicate about their cancer differently and we explore how the PT and GX instructor can adapt to support them.
Take a listen to the podcast HERE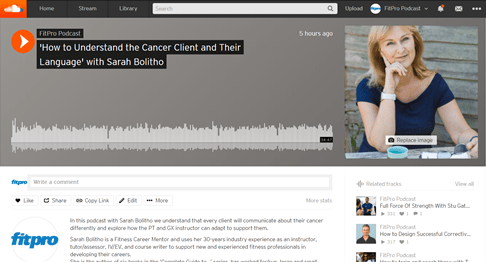 Some great sources of support are:
Macmillan and Marie Curie.
Have you checked out our ongoing education recently? Take a look around!
Author Bio: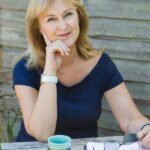 Sarah Bolitho is a Fitness Career Mentor and uses her 30-years industry experience as an instructor, tutor/assessor, IV/EV, and course writer to support new and experienced fitness professionals in developing their careers.
She is the author of six books in the 'Complete Guide to…' series, has worked for/run, large and small training organisations, written for magazines and been on radio as a leading authority so is ideally placed to support instructors in their career development.
www.sarahbolitho.com