Knowing how to read research papers is an essential part of educating yourself as a fitness professional. Sarah Bolitho's simple steps demystify the process.
Finding interpreting, understanding and referencing research can be a complicated process if you have not done this before and it can be hard to know where to start.
However, if you want to work in any specialist or clinical field of health-related activity, it is an essential skill.
This article will introduce you to the basics and help you to make sense of the wide range of types of research out there.
What is research?
Research is a term used to describe different types of studies that aim to support or discard particular interventions, trends or events by collecting and analysing information. The researcher aims to aid understanding of the particular topic and communicate that understanding to others. It is used widely in clinical and medical settings and is vital in increasing our understanding of health-related activity.
The main types of research and their validity
There is an established hierarchy of the reliability of research in place. While the following is not an exhaustive list, it broadly places some standard types of research in the following order:
Meta-analysis and/or systematic reviews of a number of randomised controlled trials
Randomised controlled trials
Controlled observational studies – cohort and case control studies
Uncontrolled observational studies – case reports
How to read and evaluate research
When we read non critically, we tend to absorb facts at face value. We may be able to memorise these facts and recall them if we need to, but we may not form an opinion of them.
To read critically involves analysing and evaluating what you have read to be able to form an opinion. It also means being able to distinguish between statements or implications that are vague or unsupported and those that are backed by evidence in the form of statistics, facts or research.
Key steps in critical reading include:
Read the piece through once to gain an overall understanding of the content.
Decide what questions or theories you want to gain from the piece. Do you want a general overview of the subject, are you looking for evidence to support or reject a theory or do you want to be able to summarise the piece?
Reread the piece carefully, paying particular attention to sections that relate to your reason for reading. Do this in small chunks to improve your understanding – your ability to focus will tend to wane after 20 minutes. Remember to look for facts or statements that are evidence based and keep an eye out for unsupported statements, however persuasive they may be.
Once you have a clear understanding of the piece, put it aside and make notes based on what you have read. Try to do this without looking at the text as it will help you to process the information better.
When you have made your notes or written a summary, re-read the piece and check that your interpretation is an accurate summary of the content.
The ability to read critically will enable you to explore subjects in depth, using a variety of sources, and it will help you to analyse and comment on key theories, thus improving your understanding and knowledge of your chosen topic.
Where to find research
A good place to start is the NHS National Library for Health (evidence.nhs.uk) which provides access to a range of medical search sites, including PubMed, Medline, EMBASE and the Cochrane database.
Other options include the National Institute of Health and Clinical Excellence (NICE), the NHS Public Health Research Unit (PHRU) and the Scottish Intercollegiate Guidelines Network (SIGN), which publish guideline documents.
Key journals in sport and fitness research are:
British Journal of Sports Medicine
Research Quarterly for Exercise and Sport
Psychology of Sport and Exercise
Medicine and Science in Sports and Exercise
British Medical Journal
Journal of Public Health
Referencing work
A reference is a description of the source of information used in a piece of work. Referencing is a way of showing that you have read about the subject and have used existing and current information to support your case. British Standards BS1629: 1976 and BS5605: 1990 define a bibliographical reference as 'a set of data or elements describing a document, or part of a document, and sufficiently precise and detailed to enable a potential reader to identify and locate it'.
It is vital to acknowledge when you have used or are referring to someone else's work, as it is not only dishonest but illegal to imply that it is your own (plagiarism). References can be listed as a footnote on each page or as an abbreviated note in the document where the reference is made with a full list at the end of the document.
For further information on how to reference, visit the British Standards Institute (bsigroup.co.uk) or the website of any reputable educational establishment.
Fancy some more resources? You will find loads on our new website – go check them out!
Author Bio: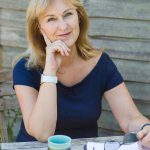 Sarah Bolitho is a Fitness Career Mentor and uses her 30-years industry experience as an instructor, tutor/assessor, IV/EV, and course writer to support new and experienced fitness professionals in developing their careers.
She is the author of six books in the 'Complete Guide to…' series, has worked for/run, large and small training organisations, written for magazines and been on radio as a leading authority so is ideally placed to support instructors in their career development.
Additional information provided by Elaine McNish.