Video is here – and, as we try to forge ahead and move our fitness businesses online to cope with the changes, it's even more essential than before. If you're not using it to attract and retain clients for your fitness business through this period, you're missing out!
Take Yoga with Adriene. To date, Adriene has published over 600 videos. She has almost six million YouTube subscribers, with some videos generating well over seven million views. What's more, Adriene's also been featured on the Today Show.
And it's not just yoga that attracts large audiences. Jeff Cavaliere created his Athlean X channel in 2006. Today, he has a 9.1 million-strong YouTube following and offers bodybuilding videos that are all about creating the body you want.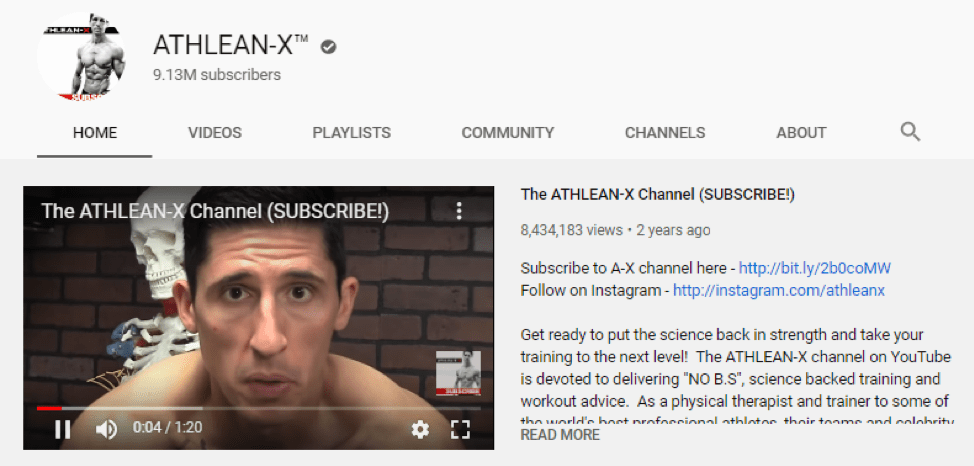 Sure, these are big numbers and impressive feats, but there's more to these accomplishments. The number of views Adriene and Jeff receive proves that people want fitness videos. And when you consider that almost 500 hours of video is uploaded to YouTube every minute and that YouTube has over 1.2 billion users worldwide, it's easy to see how this is all possible.
Why you should create workout videos
Aside from the fact that, at the moment, for many people it's the only way to work out, video is the perfect medium for getting your brand out there. Like Adriene and Jeff, as a fitness instructor, your product is instruction. You need to be able to show people how to perform specific exercises to generate results and video is the best way.
Video is also highly accessible today. In fact, you can create and sell fitness programmes online to an audience from across the globe. Using a video paywall, you can offer subscriptions to your workout videos. This means that your ability to earn more, without worrying about the limited number of hours you have in the day, becomes possible.
How to create workout videos
While it may seem like you can whip out your phone or camera and hit record, don't. Creating effective videos requires a little more planning, but nothing out of reach.
Here's how to get started
Always plan your videos
The best workout videos are planned workout videos. Take this one from Derek Simnett. He covers a full push day workout. Note how he's broken the video down into various workouts and he narrates each movement. Altogether, viewers experience an easy-to-follow video – one they can really gain valuable insights from.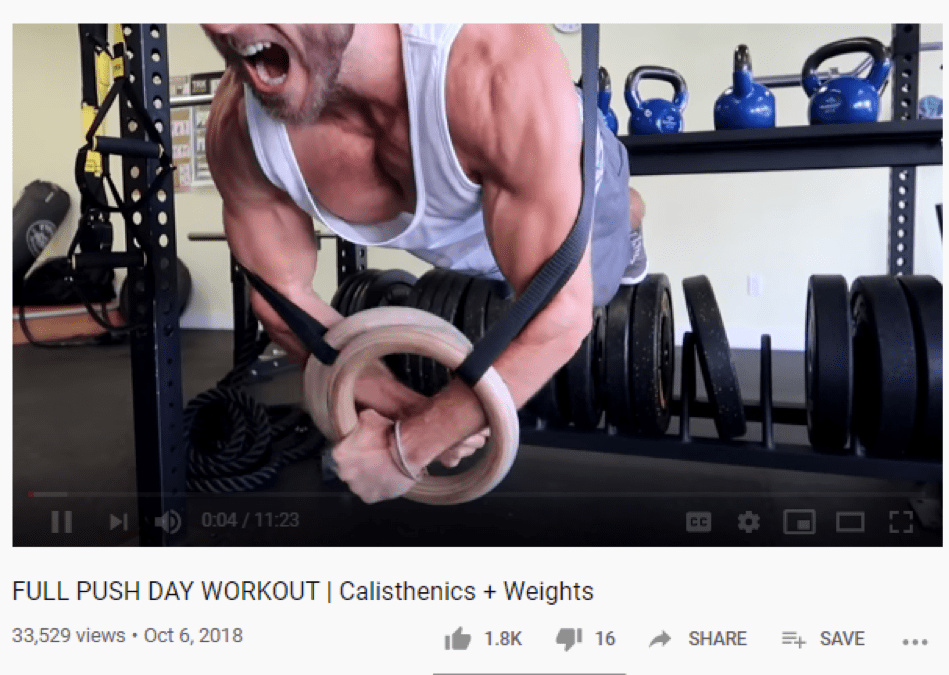 Here's how you can plan your workout videos
Identify your workout
Your workout will be relatively easy to choose from. But it's not as simple as showing up and performing one movement. Often, when shooting workout videos, you may find that you want to capture different angles. You may also want to talk viewers through your workout or add a voiceover in editing.
Whatever you choose, aim to record enough complete movements to have the footage you need for your video.
Find a good place to film
This may seem obvious but it's worth mentioning. Make sure you have access to whatever equipment you'll need to shoot your video and also appropriate space to allow you to film, ensuring that all movements you perform are seen clearly on camera. With the current COVID-19 crisis,  this may require you to be creative with the space that you use and also the fitness equipment that you are utilising.
It is definitely worth performing a few trial runs to ensure that the space you have available is sufficient for performing all movements on camera.
Know how long the video will be
While you'll be able to edit the length of your video, it's a good idea to have a rough estimate of how long it will be. Knowing the video's length will help you determine how much footage to record and also how much time you'll need to capture all the footage you need.
Get your hardware ready
Contrary to popular belief, you can shoot amazing videos using smartphones. Sure, not all smartphones are created equally but, with the right screen resolution, you can produce highly effective videos.
Sound
Beyond your camera choice, you'll need to determine how you'll handle sound. For workout videos, you can either use a lavalier mic that's clipped to your body or add voiceovers to narrate your workout in the editing phase.
Lavalier mics are relatively inexpensive, so you don't need to go for the top-of-the-range models. You can get away with a lavalier mic that connects to a second smartphone to record your audio. Later, in the editing phase, you can sync the audio and video.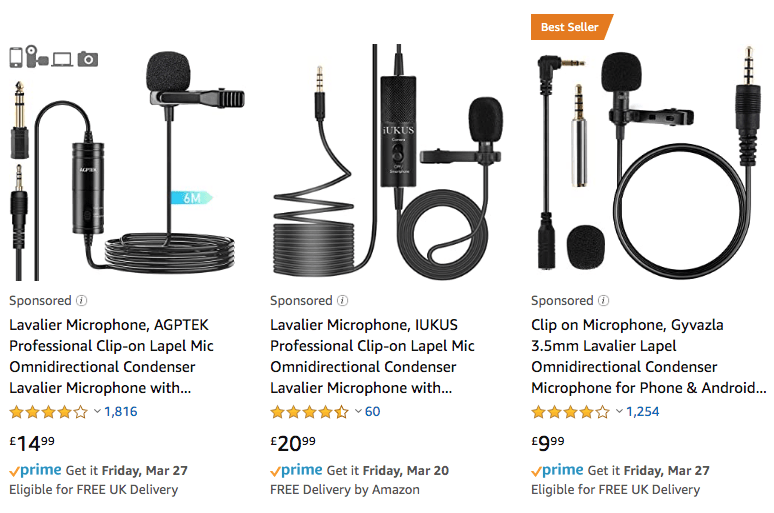 A word of caution: Don't record video and audio from your camera. While some cameras offer noise cancellation functionality, background noise can get loud. Spending an hour to shoot video and later finding out that you can't use your audio won't be fun.
Tripod
Adding a tripod to your equipment collection is a good idea. They help you capture steady shots from various angles, making your workout video more engaging.
Tripods are available from £14 upwards from Amazon and you can get away with an entry-level model.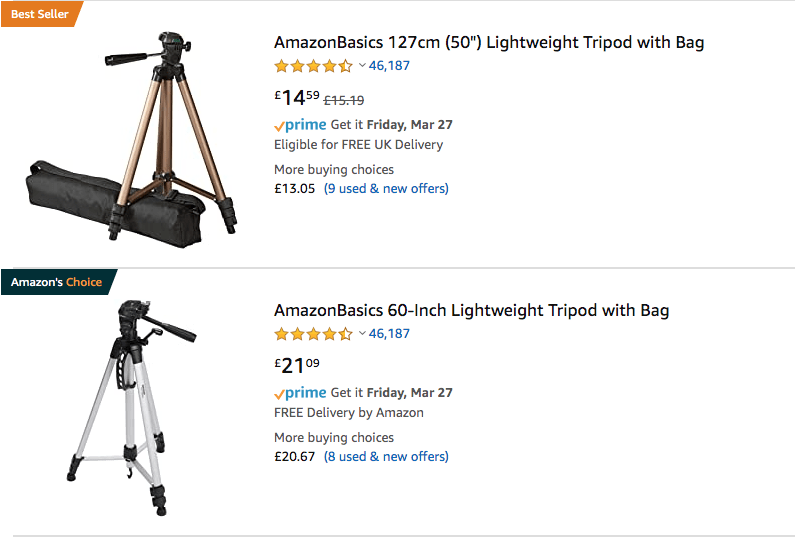 Account for lighting
Shooting footage inside will mean using indoor lighting. It's not the best but you should still be able to film workout videos.
If, on the other hand, you opt for an outdoor shoot, get it done in the early morning or late afternoon. Midday sunlight casts too many shadows that can lead to poor video quality
Get yourself ready
Here are three tips to help you prep yourself:
Avoid branded apparel
Copyright infringement is a serious crime. And, while it may seem like a no-brainer, wearing branded apparel in your workout videos can open you up to litigation. Unless you're sponsored by a clothing label, opt for plain or unbranded clothing.
Prepare a script and rehearse
Scripts make creating videos easier. They help you plan shoots but also save you the hassle of trying to improvise while recording content. If you're not comfortable in front of the camera just yet, rehearsing will make it easier to deliver lines.
And, if you choose to use a voiceover, all you need to do is record your voiceover and sync it with each shot.
Get enough rest
Cameras have a way of accentuating physical features. And, because shooting indoors won't offer the best light, you'll need to be as rested as possible to look your best. If you're shooting a video and looking tired, your content will not appear as appealing to viewers.
Editing
We're in the final stretch. You've recorded your footage and it's time to put it together to create your workout video.
Here are three important elements to include:
1.Your personal branding
While your video is going to be filled with value, sharing it with the world also gives you the opportunity to get your brand out there. Include your logo in every frame as you edit your video and make sure it's large enough to be noticed, but not so much so that it's imposing.
2.Use colour correction
Colour correction is the process of changing colours in a video or image. It's used to introduce more blue or red colour (referred to as a stark change) or more white balance (referred to as a subtle change).
While you'll be filming in one setting, it's still a good idea to use colour correction to ensure that various shots have a similar look and feel. After all, the aesthetic appeal of your video will go a long way to attracting more viewers and can become associated with your brand.
3. Choose transitions
Intros and outros are quintessential elements of effective workout videos. They're the perfect chance to generate hype for your brand.
Simeon Panda's intro includes a combination of effects. The distortion and colour usage make viewers focus on his intro, which is his website URL. After seeing Simeon's intro, there's a good chance that you'll want to either visit his website or watch more of his videos.
Outros are just as valuable as intros. They allow for call-to-actions. Going back to Simeon's video, his outro is used to position other videos viewers can watch or direct his audience to follow him on social media.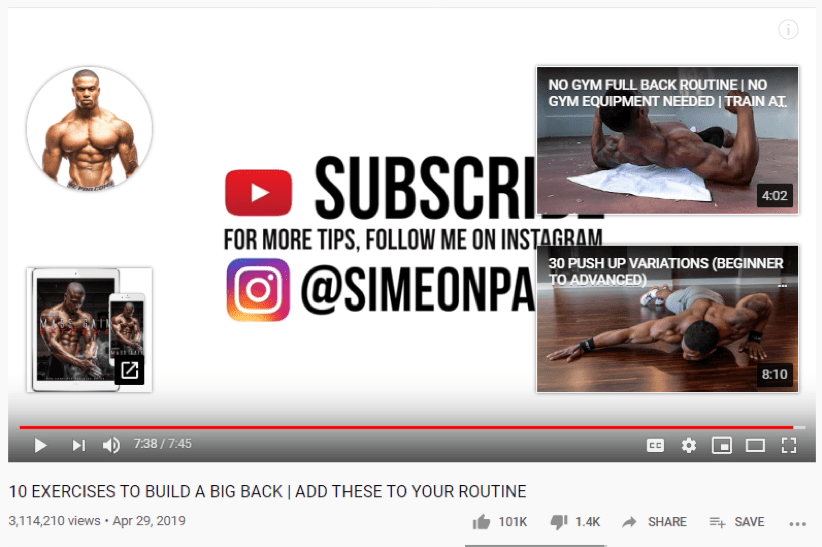 Conclusion
Video is the perfect tool for fitness professionals to grow their brands. It can be used to attract new viewers and make more money in the fitness industry.
But, to create effective workout videos, you'll need to plan them. Cover your bases by getting permission to shoot your videos, make sure you have all the equipment you'll need, prepare yourself to be on camera and use editing as an opportunity to turn rough footage into high-quality, branded content.
Author bio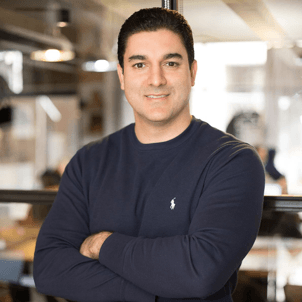 PJ Taei is the founder and president of Uscreen, an all-in-one video monetisation and OTT platform that empowers video entrepreneurs and creators to monetise their content and build thriving businesses around their videos.
If you are looking to create online training videos for your clients then please read these important guidelines HERE