According to a recent poll conducted by Parallel London, 83% of people with disabilities would like to take part in more physical activity.1
A good reason for all gym operators to sit up and take note is the fact that just 17.2%1 of adults with life-long illness, disability or infirmity are currently participating in weekly exercise according to Sport England. The general feeling as to why this is so is down to the barriers adults with disabilities face.

Disabled Access Day took place on 12 March and saw a number of locations and venues raising awareness and supporting the community. The idea for the day came from one person's positive experience of a local 'try a bus' event. Paul Ralph, a powerchair user from Edinburgh, had always thought public buses were inaccessible before he attended sessions targeted to help the disabled community with public transport.2

Simon Stevens spoke to The Huffington Post to reveal some of the barriers he faces. Stevens is a keen swimmer who has cerebral palsy. He said, "I was a member of a 'posh' gym where I had to change in a massage room and walk in my swim kit through the reception area to the pool."

When it came to the gym session itself, Stevens says there is a lack of personal trainers with the expertise to adapt exercises so they are suitable for someone with his condition. "Quality partnership" is the phrase Stevens uses to describe the type of relationship between trainer and client. Trainers must be able to decipher what works and what doesn't.

Ian Martin from the organisation behind Disabled Access Day says, "It's a myth to think that disabled people don't want to be active or [don't] have an interest in being fit. There are simple adjustments that gyms can take to improve their accessibility."

Gyms must look to the English Federation of Disability Sport (EFDS), which helps gyms make these adjustments through its inclusive fitness initiative (IFI) accreditation scheme. Under the scheme, all fitness equipment and products are tested by individuals with disabilities. Elements such as low starting speeds on equipment, large, clear print for the visually impaired and ensuring your gym has equipment with adjustable mechanisms are just some of the ways you can address barriers under the scheme.

Hilary Farmiloe, InstructAbility national project manager, Aspire, said, "All gyms should ensure they can cater for disabled people and those with health conditions because surely that is what the industry is all about – helping people to achieve their fitness goals. The size of the goal can't be measured by others in intensity, time or duration but rather on the size of the impact on the individual's life."

Farmiloe added, "Of course, the other reason gyms need to 'up their game' is because this is a growing population and those potential customers along with their friends and family will inevitably impact on business. The Department for Work and Pensions estimates that households with a disabled person have a combined income of £212 billion and gyms that are not able to provide a quality customer experience will lose out." 
References
1. http://www.huffingtonpost.co.uk/entry/disabled-access-day-gyms_uk_56e2cc34e4b096ed3adbd0b9, accessed on 29 March 2016.

2. http://www.bbc.co.uk/news/blogs-ouch-30854173, accessed on 29 March 2016.
A note about Aspire
InstructAbility, managed by Aspire and delivered in partnership with YMCAfit, seeks to position disabled people at the forefront of driving change in the fitness industry. Enabling more disabled people to access professional training and employment in gyms means they can influence attitudes, practices and policies to enhance access and inclusion for disabled customers.

The InstructAbility scheme, funded by Sport England, is supported by a vast range of leisure operators offering placements and work opportunities, many of which report an increase in disabled clients and an enhanced understanding of disability as a result of having a disabled fitness professional based in their centre.  Our instructors are demonstrating that it is good for business and that the gym can be a welcoming environment for people of all abilities.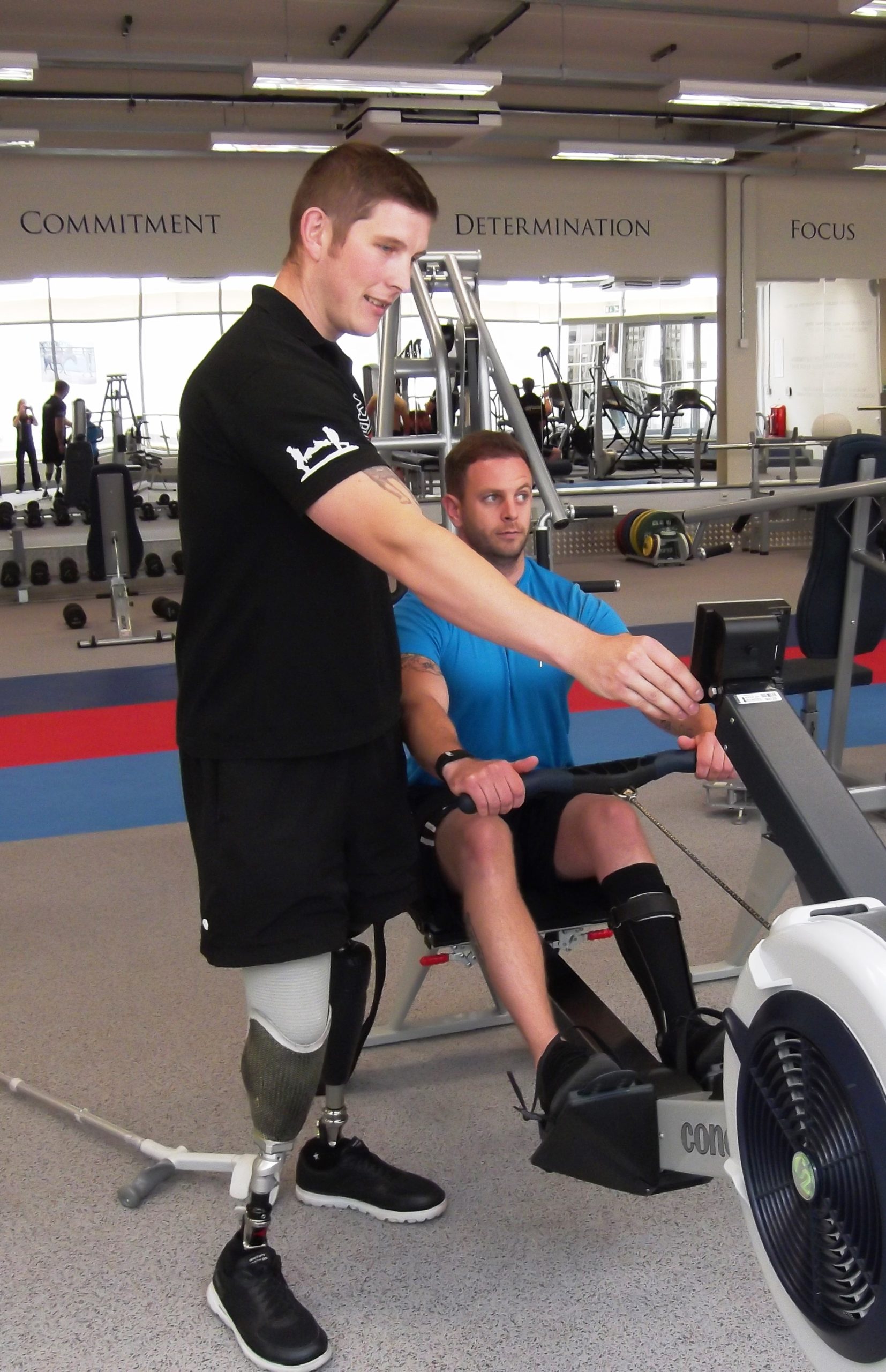 We really value your views and opinions on this particular issue. You can tweet us at @fitpro_online or drop us an email to publish@fitpro.com