Luke Bullen head of UK & Ireland at Gympass, looks at how fitness professionals can position their offering to attract Generation Z.
How to Engage with Generation Z
Much has been written about Generation Z. The so-called "Snowflake" generation, which encompasses anyone who became an adult after the 2010s, has been routinely criticised in media for their lack of resilience, unwarranted entitlement and willingness to abandon traditional work.
However, one thing that has perhaps been overlooked is the emphasis that young people place on their overall health and wellbeing. Raised under the backdrop of political and economic turmoil, Gen Z view their health differently than previous generations. Health is not just about regular visits to the GP or going to a class at the gym. For Gen Z, health is holistic, and they instinctively integrate health and wellness into their everyday lives.
This insight was one of several findings in the first annual State of Work-Life Wellness Report from Gympass, the world's largest employee wellbeing platform. The report is based on a survey of 9,000 employees across nine markets, including the United States, UK and Brazil, and uncovers insights regarding how employees feel about workplace happiness, burnout, productivity and employee engagement.
For personal trainers and fitness professionals looking to grab a larger slice of the corporate market and build their client base in 2023, Gympass' report gives some useful insight into how to effectively engage with the nation's youngest demographic.
Position fitness as an antidote to anxiety
Gen Z is stressed. As this group comes of age amidst a global pandemic, this should come as no surprise. An annual report from Deloitte showed that half of UK millennials and Gen Zs in the UK feel stressed or anxious most or all of the time. However, the difference is that this demographic is more likely to talk about mental health and take action when it comes to their own health and wellbeing. Data from the State of Work-Life Wellness report showed that a staggering 89% of Gen Z employees would quit if their company didn't focus on employee wellbeing.
This is important for fitness professionals to understand. Gen Z often chooses fitness as a way to build mental fortitude, resilience and a healthier mindset. That's why fitness options and marketing that focus on mental health – like anxiety, stress management and mindfulness – will land much more effectively with a Gen Z market. Consider weaving these sorts of messages into your advertising or social media and, if you're not sure how to do this, consider taking a course or upskilling with new qualifications so you can position yourself as an expert in these fields.
Leverage technology
This generation is very happy to adopt technology as part of their fitness routine. Connected fitness and wearables are commonplace and welcome additions to their wellbeing. Educate yourself on the latest options and recommend them in your training plans. If you see a client using something like an Oura ring, sleep tracker or other connected fitness product, ask about it and think about how you can incorporate the data it's showing into your work.
Gen Z clients will expect to be able to do pretty much anything they need to online or on their phones. So, meet them where they are and use technology to promote your business and engage. The pandemic popularised virtual training options, so think about a hybrid approach to your offering. Make it easy to stick to a training plan by offering a combination of in-person and virtual training options.
Remember that wellness beats salary
83% of people surveyed in the Gympass State of Work-Life Wellness Report believe their wellbeing is just as important as their salary. This is especially important for Gen Z, the nation's youngest workers, who are rapidly redefining their relationship with the modern workforce.
So don't just try to compete on cost or believe that simply offering discounted promotions will secure you clients. Gen Z is notoriously advertising averse. Instead, focus on the outcomes and benefits and the way they can improve someone's life. With all the social, cultural and political unrest this generation has seen, they want to make meaningful choices when it comes to where they spend their money. They're willing to pay more for authentic experiences, so put your brand values front and centre. Make sure to connect on a human level. Tell your story and get personal. Gen Z clients are more likely to trust and support trainers who stand for something.
Wellbeing is not optional
One of the key learnings from the State of Work-Life Wellness Report was that if you ignore wellbeing, companies should be prepared to lose their best people. 77% said they would consider leaving a company that doesn't focus on wellbeing. This is an important data point for PTs trying to attract a younger clientele. Gen Z looks at health and fitness holistically. It's baked into their daily routines and it is not separate from their professional lives. They're not just looking for a workout. They want guidance on nutrition, mental wellbeing and sleep, too. To attract these clients, your training programmes should include wellness services in addition to traditional strength and cardio workouts.
Consider promoting a holistic health package, including healthy habits and nutritional guidance as well as a plan for recovery, self-care and mindfulness. It will go a long way with Gen Z and help you to stand out from your competition.
The takeaway
The data from the Work-Life Wellness Report from Gympass can help fitness professionals understand Generation Z in a way they may not have before. You may need to adjust your social media or marketing tactics to speak to this demographic. You may also need to rethink your offering and consider a holistic health programme that focuses on all aspects of wellness, and not just traditional goals like weight loss, increasing muscle or working towards fitness goals.
Whatever you do, it's important to remember that Generation Z will soon surpass Millennials as the most populous generation on earth, with more than one-third of the world's population counting themselves among its number. Do not overlook this generation. Tapping into their unique view of health and wellness could prove to be one of your most profitable business decisions of 2023.
View the full State of Work-Life Wellness Report
Are you a fitness professional looking for amazing education? Why not check out our huge range of online educations now?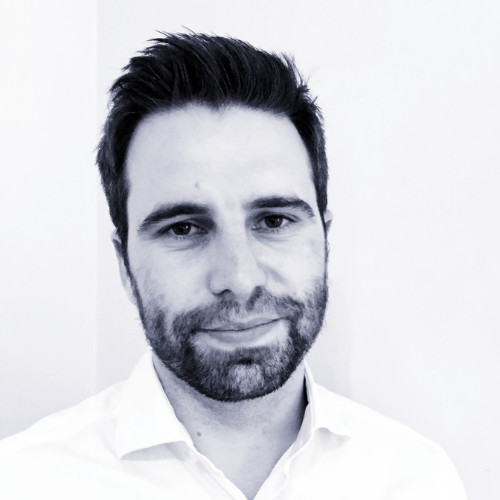 Luke Bullen is currently Head of Gympass' UK and Ireland business and VP of Corporate Business, a complete corporate wellbeing platform, reinventing wellbeing, making it universal, engaging and accessible.
Luke has been at Gympass since it entered the UK market in 2016, working closely with Gympass' clients, including some of the world's leading companies, to implement wellbeing strategies and help their employees prosper. In particular, Luke has a passion for mental wellbeing, often speaking in the media about the lessons he's learned throughout his career, and encouraging organisations to prioritise the mental health of their teams whilst advising on the best tools available. Prior to joining Gympass, Luke worked in consultancy, specialising in risk and regulation.