The coronavirus pandemic has had a major effect on all areas of people's lives, and physical activity levels are no exception. Recent studies show that the pandemic and associated lockdowns prompted many people to go one of two ways with regard to their exercise program. They either decided to work out more in an attempt to get in the best shape of their lives, or chose to spend lockdowns sitting at the computer, watching TV and/or enjoying long phases of inactivity. Both of these choices, while seemingly unrelated, have led to an increased number of people experiencing musculoskeletal injuries.1,2,3
What is Causing the Increase in Injuries?
The COVID-19 situation prevented most people from utilizing in-person fitness and exercise services. Consequently, those individuals who decided to increase their physical activity levels often did so without the supervision of a qualified fitness or exercise professional. In addition to engaging in exercise endeavors unsupervised, research found that they tended to work out longer and harder than would have been appropriate, and tried more extreme forms of exercise. This has resulted in many of these people experiencing musculoskeletal overuse injuries. 1
Alternatively, individuals who stopped exercising during the pandemic and instead spent more time watching TV, playing computer games, and generally sitting for longer periods of time became deconditioned. Once lockdowns and COVID-19 restrictions began to ease up, these people experienced musculoskeletal injuries as they tried to return to their pre-pandemic exercise levels in a deconditioned state. 1,2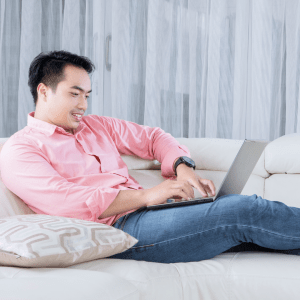 Guiding Clients Back from Pain and Injury
Corrective exercise specialists and fitness professionals well-versed in corrective exercise methodologies are uniquely positioned to help people overcome pain, injuries and musculoskeletal issues that have arisen as a result of over- or under-exercising during the pandemic.
Helping Over-Exercisers
Clients who sustained overuse injuries in their pandemic pursuit of ultimate fitness will benefit most from incorporating activities into their exercise regime that actively promote rest, recovery and rejuvenation. Coach these people to take days off from strenuous activity to instead perform self-myofascial release and gentle stretching exercises appropriate for their musculoskeletal issue or condition. Areas of the body that were overly-strained, stressed and/or injured during high levels and intensities of exercise should now be prioritized with these corrective exercise techniques.4
Helping Under-Exercisers
A deconditioned client trying to resume their pre-pandemic physical activity levels without adequate reintroduction will benefit from the application of gradual progression. Coach them about the need to address musculoskeletal changes that have occurred as a result of prolonged static postures like sitting, and the importance of slowly reintroducing exercise stress to help safeguard their body from the pain and injury that can result if they overdo it upon returning to the gym.4
As the availability of in-person exercise and fitness services begins to resume, corrective exercise specialists are in a unique position to assist people that have sustained musculoskeletal injuries as a result of too much or too little exercise. Whether helping clients get over pain and injuries incurred during the pandemic, or reintroducing exercise safely to those who are unfit and out of shape as a result of long periods of inactivity, expertise in the area of corrective exercise is now more important than ever.
Author Bio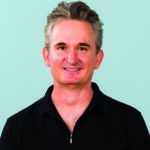 Justin Price is one of the world's foremost experts in musculoskeletal assessment and corrective exercise and creator of The BioMechanics Method Corrective Exercise Specialist certification (TBMM-CES) and corrective exercise courses available through FitPro. The BioMechanics Method is the fitness industry's highest-rated CES credential with trained professionals in over 70 countries. Justin is also the author of several books including The BioMechanics Method for Corrective Exercise academic textbook, a former IDEA Personal Trainer of the Year, and a subject matter expert for The American Council on Exercise, Human Kinetics, PTA Global, PTontheNet, TRX, BOSU, Arthritis Today, BBC, Discovery Health, Los Angeles Times, Men's Health, MSNBC, New York Times, Newsweek, Time, Wall Street Journal, WebMD and Tennis Magazine.
References:
1Clarence Valley Independent. Nov 7, 2021. Increased exercise leads to unexpected injuries during lockdown. Retrieved from clarencevalleynews.com.au on Nov. 8, 2021.
2Moses, S, and Robins, M. August 2, 2021. The COVID connection: Youth sports injuries on the rise. WKYC studios. Retrieved from WKYC.com on Nov. 8, 2021.
3Seshadri, D., Thom, M., Harlow, E., Drummond, C. and Voss, J. Case Report: Return to sport following the COVID-19 lockdown and its impact on injury rates in the German Soccer League. Frontiers in Sports and Active Living, Feb 18, 2021.
4Price, J. and Bratcher, M.  2019. The BioMechanics Method Corrective Exercise Specialist Education Program (2nd ed). San Diego, CA: The BioMechanics Press.