As digital marketing grows, so do its myths and misconceptions. Here, Josh Elliot from StartUp Active, aims to debunk the most common of these and give you some fresh insight into digital marketing techniques.
Myth 1: If your competition isn't online, you don't need to be either
For some reason, people believe that if some of your competitors are not using the digital market, then you shouldn't either. This is a myth. No business can afford to lose potential customers and you can't rely on your current clientele to keep your doors open. Your business needs to have digital marketing to grow. Your regular customers may hang around (for now) but not having your business online means you're missing out on a whole new world of customers, some of whom will never hear of your business without you being online.
Myth 2: We don't need digital marketing – our product sells itself
We've witnessed people in the past stumped as to why their product or service hasn't gone viral. The first thing we ask about is their marketing and we often hear, "Our product is awesome; it should go viral!" or "Nobody I know offers the services I do; it can sell itself." The expectation of your business or service going viral is simply bad marketing. Yes, the internet can bring a large audience to your business, but you're competing with thousands of other businesses all vying for people's attention and custom. On average, 90% of visitors to your website are not ready to purchase. Marketing doesn't end once the visitor gets to your site; you must stay top-of-mind, engage them, and reinforce your unique value propositions to nurture them through the sales funnel – from awareness to actual purchase.
Myth 3: I don't need a website – I have a Facebook page
Facebook pages are an excellent tool – they aid lead generation and help to build credibility for your brand – but you cannot rely solely on your Facebook page. The number one reason is that your Facebook page isn't even yours. All of the content on your page is owned by Facebook, not you. If Zuckerberg and his team decide to pull the plug on your page, they can. The second reason is that your website is where people go to purchase your product. Also, Facebook has a lot of users – but it doesn't have everybody. Not having a website means you are potentially missing out on business. In short, should you have a Facebook page for your business? Yes, absolutely. It's free and it gives you brand exposure. But is it enough? No. To create the kind of digital presence required for a business to succeed in today's world, a dedicated website isn't just a nice asset to have – it's a necessity.
Sharon from Mind Body Coaching is a mobile and at home personal trainer in London. Without having any technical experience she took the right initial steps to building herself a website that works consistently for her business. Here's what she had to say…
"My website has truly been transformed to what I wanted and it is already paying off. Within days of it going live the leads starting rolling in – and I have already converted some of them to paying clients.  I needed a website that was user friendly and fitness specific and FitPro websites ticks both boxes beautifully.  The team were fantastic to work with. They helped me with the queries that I had promptly and professionally in a way that I could understand."
If you want similar results to Sharon and to get online with a professional looking website that works for your business get your two week free trial today >>
Biography: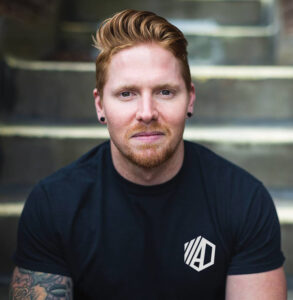 Josh Elliot is the founder of Startup Active, which has helped more than 1,000 global fit pros get online. Through results-driven websites and marketing campaigns, Startup Active has helped produce tens of thousands of leads plus millions in business revenue for its customers. Its mission is to help fitness businesses of all sizes achieve more and grow their presence online.
Read about increasing your clients base on our site now