What's the difference between corrective exercise and physiotherapy?
Justin Price explains.
As the field of corrective exercise continues to thrive, clients plagued by musculoskeletal pain and dysfunction increasingly request therapeutic exercise strategies from personal trainers. Meeting this client demand requires trainers to have the ability to competently and successfully integrate corrective exercise strategies into client exercise programmes. Trainers who possess these types of skills are called corrective exercise specialists and they have typically completed a specialty certification in the area of corrective exercise. Corrective exercise specialists are in high demand as professionals with valuable skills in a steadily growing area of the fitness industry.
The difference between physiotherapists and corrective exercise specialists
Both physiotherapists and corrective exercise specialists help clients alleviate muscle/joint pain and improve their movement capabilities. However, the manner in which these professionals enter a client's health and fitness journey is very different, and the procedures employed when working with clients are often dissimilar. Physiotherapists are registered healthcare professionals whose services are typically used by patients to treat a medical diagnosis, physical trauma or specific injury. Physiotherapy is also prescribed as rehabilitation after surgery, to help treat neurological conditions, chronic diseases, cardiovascular and/or respiratory conditions1. The job of a corrective exercise specialist is quite different. These types of professionals do not (and should never) diagnose and/or treat a medical condition. Instead, their specialty skills consist of assessing and evaluating a client's musculoskeletal system for soft tissue and movement restrictions, imbalances, habitual patterns and muscle dysfunction that may affect that person's ability to move well, exercise effectively and/or perform daily activities (e.g., restriction of the lumbar erector muscles accompanying an anterior pelvic tilt, prolonged seated postures promoting excessive thoracic kyphosis, etc.). This specialised knowledge regarding the musculoskeletal system helps corrective exercise specialists design and implement corrective exercise programmes to assist clients in beginning, resuming and/or continuing a fitness programme without experiencing muscle and joint pain or movement limitations2. When a client's musculoskeletal issues are not able to be addressed solely with appropriate exercises, or fall beyond a corrective exercise specialist trainer's scope of practice, the client is referred out to medical experts for treatment.
Bridging the gap between physiotherapy and personal training
People successfully released from physiotherapy are normally excited by their reduction in painful symptoms and often look to increase their activity levels and/or take up a programme of regular exercise. This commonly involves seeking out the help of a personal trainer to assist with their endeavours. However, while a person's symptoms of pain may have subsided as a result of their physiotherapy sessions, their bodies often break down once they begin more dynamic forms of exercise (typical of most personal training/gym environments) as underlying musculoskeletal issues are compounded. In fact, research indicates that almost 90% of personal training clients report recurring aches, pains and movement dysfunction that affect their ability to exercise without limitations3. This is where the role of a corrective exercise specialist is extremely important. These professionals bridge this gap in care between physiotherapy and classic personal training/fitness programmes by identifying and correcting underlying musculoskeletal imbalances before they become problematic and/or are exacerbated by robust forms of exercise. This is precisely why many personal trainers are also becoming qualified corrective exercise specialists — to ensure their programmes are safe and effective for all client abilities, and to prevent clients from dropping out due to musculoskeletal pain and/or injury.
Corrective exercise specialists are not physiotherapists
As you and your business adapt to meet people's musculoskeletal and movement reintegration needs, clients may begin to ask if your services are the same as a physiotherapist's. It is important that you clarify your role with clients from the outset with regard to assisting them with their musculoskeletal health and not step beyond your professional bounds as a corrective exercise fitness professional. In addition to laws dictating that any professional must remain within their bounds of experience, education, training and demonstrated competencies, confusing your role with that of a physiotherapist, and working outside of your scope of practice, can harm your standing with clients and reputation within the fitness industry4. Aside from it being a requirement, the primary benefit of working within your boundaries as a corrective exercise fitness professional is that it enables you to practise, perfect and promote the unique talents you have with regard to evaluating the musculoskeletal system for imbalances, and assessing and correcting a client's movements during physical exercise and activities.
Increased referrals as a corrective exercise specialist
Doctors, physiotherapists and other licensed health practitioners are always looking for qualified fitness professionals to whom they can refer patients who need guidance with exercise5. According to recent research, two out of the top three reasons patients visit their doctor is for assistance with conditions that could be greatly improved by participation in a programme of regular exercise6. Unfortunately, these medical professionals are often reluctant to refer patients with musculoskeletal conditions out of a concern that their client's problems might be made worse by an unskillful personal trainer. However, when you have specialty qualifications and knowledge in musculoskeletal assessment and corrective exercise, and work within your scope of practice, medical professionals will feel confident in your abilities, which provides an opportunity for you to build strong networking and referral relationships with them7.
As you begin incorporating corrective exercise procedures more regularly into client programmes, it is highly recommended that you obtain a Corrective Exercise Specialist (CES) credential from a recognised and approved provider. This will advance your skills and can also result in more referrals from medical professionals. As your business network grows, you will also find that holding a reputable CES qualification makes it easier to refer clients to other specialists when their condition lies beyond your scope of practice.
The future of fitness
Personal trainers qualified as corrective exercise specialists know how musculoskeletal malalignments and imbalances of any kind can create pain, injury and dysfunction throughout the body. They also know how to use the results of individual consultations and assessments to pinpoint clients' exercise needs so they can start or return to a regular fitness programme successfully. In short, knowledgeable and qualified corrective exercise specialists have the skills to competently meet clients' musculoskeletal restoration needs and represent perfectly the fitness professional of the future.
To learn more from Justin Price about how to help both yourself and your clients feel and function better, check out The BioMechanics Method Corrective Exercise Specialist course available through FitPro.
References
Chartered Society of Physiotherapy (2021), What is Physiotherapy? Retrieved from: https://www.csp.org.uk/careers-jobs/what-physiotherapy, accessed on 10 August 2021.
Price J (2018), The BioMechanics Method for Corrective Exercise,Champaign, IL: Human Kinetics.
IDEA (2013), IDEA fitness programs and equipment trends report, San Diego, CA: IDEA Health & Fitness Association.
Howley ET, Thompson DL (2016), Fitness Professional's Handbook(7th ed.), Champaign, IL: Human Kinetics.
DiNubile NA, Patrick W (2005), FrameWork: Your 7-step Program for Healthy Muscles, Bones, and Joints,New York: Rodale.
Huffington Post (2013), Most common reasons for seeing a doctor revealed in new study,Retrieved from: https://www.huffingtonpost.com/2013/01/17/common-reasons-see-a-doctor-skin-disease_n_2497424.html, accessed on 10 August 2021.
Bryant CX, Green DJ (2010), ACE Personal Trainer Manual: The Ultimate Resource for Fitness Professionals, 4th edition, San Diego, CA: American Council on Exercise.
Author Bio: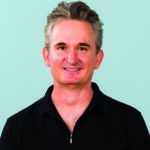 Justin Price is one of the world's foremost experts in musculoskeletal assessment and corrective exercise and creator of The BioMechanics Method Corrective Exercise Specialist certification (TBMM-CES) available through FitPro.  The BioMechanics Method is the fitness industry's highest-rated CES credential with trained professionals in over 70 countries.