Last month, thousands of people were elated to have secured a marathon place for the Virgin Money London Marathon 2016. Official charity partner the NSPCC is calling on more runners to join its race team.
2016 will be a significant year for the NSPCC, as the children's charity marks 30 years of its ChildLine service, founded by Dame Esther Rantzen in 1986. Each time a child contacts ChildLine and says they're being abused, trained counsellors take immediate steps to ensure they are kept safe. However, despite its incredible efforts, the charity can only help three out of four children who try to make contact.
Those runners who have secured a ballot place have the opportunity to take on the race as part of the NSPCC's running team, raising a total of £2.3 million to help the charity be there for every child who needs it.
One individual who will be running the race for the NSPCC is Gareth, who shared his personal story with FitPro and explains why more people should join him.
"My childhood wasn't great," begins Gareth. "My parents divorced when I was a toddler and after that my mum was in and out of relationships, so her boyfriends were always round at the house. Some of them were violent and really nasty with me. One of them would lock me in the bathroom when he wanted to go out to bingo with my mum. I didn't feel cared for.
"We moved around a lot and the houses we lived in were really dirty. Mum would always make sure there was food on the table but I never had clean clothes. I learnt at an early age how to look after myself. Even now I'm an adult, I can't stand dirt in my house or being around mess. Growing up the way I did has had a real impact on my life.
"After my parents divorced, I would spend weekends with my father. That's when he started to sexually abuse me. I was seven years old the first time it happened. I was sleeping in my father's bed and he started touching me. I was so scared; I didn't know what to do. He was my father and I thought that whatever he was doing to me was normal; I didn't know any different. He made me feel really dirty. I was too young to understand that it was him being the bad person, not me.
"The abuse would happen at his house when I visited, not every weekend but most weekends. I didn't tell anyone what was happening to me. I thought about speaking to a teacher but I was really scared – my father had a really bad temper and was a threatening man. I tried to ignore what my father was doing and get on with my life. I was always a quiet child, and even now I don't speak a lot. I internalised my feelings and worries about my life and the abuse, and locked my thoughts in a box in my head.
"The sexual abuse lasted until I was 13 years old and affected relationships I had as I grew older. Sex used to really worry me and I would delay it within the relationship for as long as possible. The thought of having sex really frightened me, and I didn't feel like I could tell my girlfriends at the time why. I used to get wound up, angry and moody about things. I think because I kept everything inside about what had happened to me and didn't cry or talk about it, sometimes my feelings would just burst out of me and I couldn't control them.
"About four years ago, I decided to go to the police and the case went to court. My father initially pleaded not guilty to the offences. I didn't want the case to go to trial; I just wanted him to admit what he'd done. He eventually admitted what he had done, was convicted and sentenced to a number of years in prison, and was made to sign the sex offenders' register for life. The judge told him he was a wicked man.
"When my father was convicted and sentenced I felt free for the first time in my life. I didn't feel like I was looking over my shoulder anymore. As a father to young children myself, I was always fearful that he would find a way to get to them too. I know I can take my children to the local park and that he won't be there; he's going to be locked away. When I had my children I realised how much my father had ruined my childhood. I don't want them to have to suffer anything like I did. I just want to give them everything that we didn't have as kids.
"This year I'm going to be running in the London Marathon for the NSPCC. I decided to run for the NSPCC because I want to protect other children from going through the awful abuse I did as a child. I want to promote NSPCC's amazing work with protecting children and preventing abuse. I've found the training really therapeutic. I actually really enjoy running now and have lost over three and a half stone. It feels like therapy for me; I can go out and work thoughts and feelings through my head and I come back feeling better, like I've let go of what happened to me a little.
"I'd like to say to anyone out there who is thinking of running for the NSPCC to just do it. They help so many children facing such awful abuse. You'd be helping children with childhoods like mine get support and care when they need it."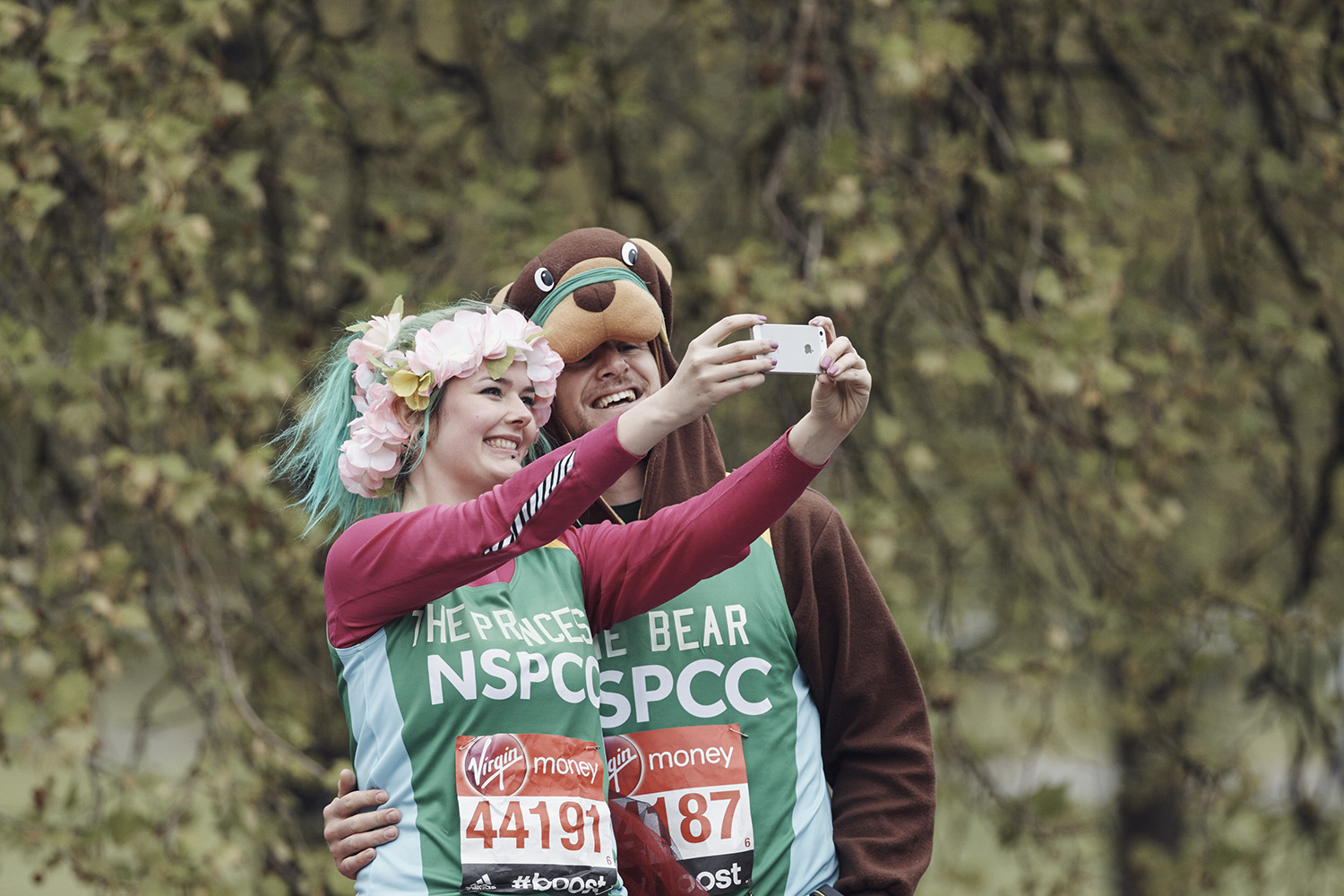 If you're left feeling inspired and motivated to join the NSPCC team, follow this link for more information: nspcc.org.uk/what-you-can-do/events/event-search/
Runners can join Team NSPCC via the  online running hub: http://www.nspcc.org.uk/londonmarathon
Visit the blog again soon to read Gareth's training schedule for the marathon race