How do you deliver a training programme tailored to individuals without offering one-to-one training? TRIBE Team Training™ may have the answer, says FitPro's Terry Gibbs.
Whether it's building muscle, gaining the edge at competitive sport or dropping a dress size, people have clear goals and objectives when deciding what health club or fitness facility to join. People stop coming to health clubs or fitness gyms for one of two reasons: either they achieve their desires so no longer need the gym (unlikely) or they lose the belief that they'll achieve those goals via the gym. Once members stop visiting, cancelling their membership is the next logical step. If you are not getting as many joiners as you would like or your club's attrition is creeping upwards, then it is time to consider why you are not attracting new (or retaining existing) members. If PTs want new clients and to hang on to current clients, or want to offer more than just another PT session, then they also need to consider what change is needed.
When you consider the vast amounts spent on cosmetic surgery or fad diets every year, you realise that consumers are willing to pay for a product they believe will change them for good, at almost any cost. Historically, access to the club itself was the desired product but, increasingly, not any more. Customers demand services and experiences that deliver their goals. What successful clubs need is a range of tailored options that will inspire and motivate clients. What clients need is a simplified fitness journey from where they are now to where they want to be, with a dedicated coach and a support network of peers with compatible objectives.
How TRIBE is different
Before we look at what exactly TRIBE Team Training is, let's just clarify what it is not. It is not simply group exercise for small groups. It is not delivered by instructors whose primary focus is their own workout or how much more advanced they are than their class – no one in TRIBE Team Training brings their ego into the studio. In fact, TRIBE Team Training is not an exercise 'class' at all. TRIBE Team Training is not an alternative to one-to-one PT, but rather a feeder into it. It is not just another group training concept where people turn up, or do not, and nobody even notices. So what is it? The big clue is in the name: TEAM TRAINING. There is a world of difference between being part of a group and being part of a team. A group is nothing more than a collection of individuals, but a team has common goals and each participant has a genuine interest in everyone's performance and achievement.
A team has a commitment from all its members, and enjoys camaraderie and support from them. Yet with TRIBE Team Training you are also part of a tribe, an enlarged 'family' committed to the overall welfare of each other. And it is this that creates an environment where everyone commits and therefore becomes regular attendees. Members work hard with help and support in every session and we all know that working hard, and doing it regularly, is key to achieving fitness and well-being goals. Members sign up for twice a week for six weeks knowing their team is now in place. The same people, at the same time, with the same coach (NB: coach, not instructor or trainer). Everyone's place is guaranteed, so no need to get up at one minute past midnight to book online for your chosen slot, only to turn up and find it has been given away or extras have been sold and the session is overcrowded. Each session is different, with small but relevant changes that progress every team member over the season as fitness levels and skills improve.
Research-driven programme design
It is not only the mindset of everyone involved that sets TRIBE Team Training apart from other small group training. Great results for members are also driven by the programme design, and with TRIBE Team Training you have five to choose from, which tie in completely to the individual's desires and goals. TRIBE Team Training really is a specific product for a specific member or client need. Many potential clients thinking about joining a gym are looking for a more personalised fitness programme than just a treadmill and a bit of group exercise can provide, and this is where TRIBE Team Training makes the big wins. As an instructor and trainer your existing class members and clients will also be keen to embrace this concept to reboot their enthusiasm.
Good business sense
TRIBE Team Training focuses on three key stakeholders:
The member
A dedicated programme entirely aligned to member's goals and aspirations. Safe, entertaining, quality-controlled programming providing members with a community of teammates, creating a social support network and a sense of belonging.
The coach
World-class coach training backed up by research-led programmes supported by ongoing education.
The business end
Turn key team training with a proven business model allows your club to focus on the business metrics knowing that your members have a high-quality offering and, as a coach, you are delivering to world-class standards. It's a fantastic bridge between free advice on the gym floor and one-to-one PT sessions.

For a manager, the realistic licence fees mean with just three teams (one FIT and two LIFE for instance), if charges for the season are in line with the average membership fees, the entire set-up cost (equipment purchase and education) is covered in the first season. Full training for each coach covers planning and preparation, delivery and performance, assessment and analysis, and team care. Additionally, full marketing support each season and with each programme makes sure the word gets out to members. TRIBE Team Training will become a feeder into PT and also club memberships.

Members want to buy training that delivers their specific needs and, for those who do not want a standard health club membership or one-to-one PT session, this is a viable alternative and a great introduction to all you can do. And all this in a space no bigger than a squash court.
Programmes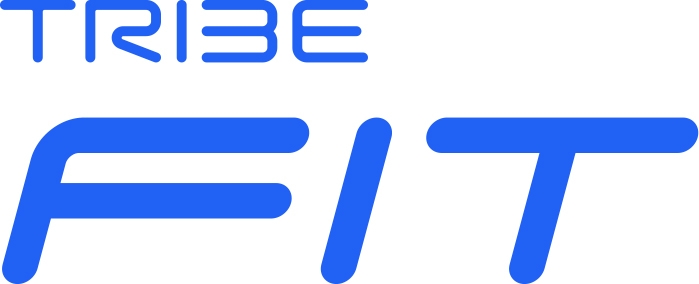 Fit, fast, strong. High-intensity functional training ideal for both novices and the experienced. Two or three times a week.

The contender of team training. Become skilled and fit. Twice a week in teams of six.

Toned, strong and powerful. Real core strength and movement twice a week.

Active, fit and energised. Low impact twice a week for the deconditioned or rehabilitation market.
Healthy, fit and confident. Once- or twice-a-week youth training programme. 
About the author 
Terry Gibbs heads up the commercial development team at Fitness Professionals. As head of commercial development, he is responsible for the acquisition of new business across all the FitPro brands.