While the popularity of some workouts wavers as consumer interests change, the explosion of cycle-based offerings in recent years – from experience-led boutique classes, to home and virtual-based workouts, to performance-focused classes – has broadened indoor cycling's appeal, as Adam Daniel reports.
Indoor cycling has proven itself to be a staple fitness trend ever since its creation by Johnny G back in the mid-90s. Indoor/virtual cycling was already growing quickly before the lockdowns kicked in. It's grown quicker than anyone could have predicted, mainly due to accessibility for cyclists and fitness enthusiasts alike.
The tremendous growth of indoor cycling technology – with everything from bikes made to be ridden indoors, to virtual worlds to steer them through – has meant that indoor riding has not stopped so much as gone into an entirely new world, quite literally!
One of the reasons indoor cycling has been around for such a long time is that it's a familiar environment, which is why, according to a 2019 Les Mills fitness consumer survey, spanning 12,163 fitness consumers across 22 countries, 20% of the global fitness market is doing or would consider doing indoor cycle classes. People generally know what they're getting from an indoor cycling class, so the intimidation barrier is lifted more so than with other classes. It has a perception of being a less impactful and less aggressive way of raising heart rate compared to other HIIT-style workouts.
Indoor cycling has evolved and innovated in its own way, from the immersive, gamified experiences to the high-quality, premium smart bike products, and some previous data highlights the immense potential indoor/virtual cycling has:
Virtual classes continue to rise in popularity, with 26% of the 2019 Les Mills fitness consumer survey respondents regularly attending virtual indoor cycling classes.
The Active Leisure Trends 2018 report from the DataHub and ukactive concludes that indoor cycling classes lead the way in health clubs, accounting for 13% of total group exercise attendances in the last year.
The Strava Year in Sport report from 2019 showed that indoor rides were already surging.
Strava also noted that virtual reality cycling adoption by cyclists has nearly tripled since 2016.
Strava reported 13 million new users in 2020 (not all will have been cyclists, although I would suggest a large percentage were, with the majority of cycling in 2020 done inside).
Zwift hit a record 10,000 riders riding together at the same time in its virtual world.
Mark Cavendish went for a ride on Zwift and was joined by nearly 4,000 recreational cyclists, who asked questions as they rode. At a time when socialising is at a premium, this interactive element has drawn people in.
Typically, Zwift users clock around one million total miles per day; recently, that figure ballooned to 3.5 million.
Let's explore the three areas of excellence needed to create an awesome indoor cycling experience for the member, whether they are in club or on an indoor bike in their front room:
Data-driven training
The explosion of accurate data and instant feedback has taken indoor cycling in exciting new directions. What used to be more music- and movement-based has evolved into an indoor cycling experience that harnesses data, tracks performance and utilises metrics to motivate the member.
Member expectation is higher and they want more than to simply take part in an indoor cycling class where the instructor fails to use data and measurements, such as rates of perceived exertion, heart rate zones or power meters, to understand the effort levels and performance. Without the data, the class format swings from 60 minutes of 'Tabata' to aimless profiles with no endurance work or progression.
The data has become more accurate and refined, and members and instructors have become more educated about how to train effectively within training zones. Instructors can use this data to become coaches, analysing performance and technique to assist individuals in a class. Exercisers demand intelligent, engaging programmes that utilise data to maximise their time training.
This shift has coincided with the popularity of 'training like an athlete'. The increased interest in training with power and cadence, and the rise of social media and the insight it has given us into the training of our favourite athletes and sports stars, has brought a whole new audience into the gym and indoor cycling environment that is looking for a challenging and structured workout with a hint of competition and sports conditioning. 
Experiences, not workouts
Where previously indoor cycling studios looked similar the world over, now distinct models are emerging to appeal to a multi-generational group of devotees, meaning no longer can you put 10 bikes in a squash court!
Within a studio, consumers now expect an experience from their fitness, with brands such as Third Space conducting research around the psychology of colour and light sequencing in their studios and the effect on performance. Colour is a learned response and, thus, one associates different colours with different emotions – capturing these emotions will lead to better member experiences.
The quality of the bike significantly affects the member experience. Investment pays off as members have been known to cancel memberships over the quality of a club's bikes. Bikes with ANT+ sensors (a wireless network protocol) built in for performance tracking and competition are a must. Creating amazing experiences is critical, even on virtual platforms.
Coaches are key
Technology is undoubtedly driving the innovations within the fitness industry across all aspects of training; however, nothing can replace the need for live feedback and coaching from a human being.
Classes can be technology driven or coach driven, yet technology will always be an aid to the overall coaching of a class. Members buy into the coaches, their passion and enthusiasm for fitness, as well as their encouraging and motivating attitude and charisma (people buy into people!). The technology is a vital addition to this and helps the coach train the class in smarter ways, yet coaches no longer just sit spinning on a bike at the front; they are working with higher levels of emotional intelligence and soft skills, ensuring data is utilised in the most effective ways for the most individualised, positive member experience. A great coach will be a chameleon – able to adapt classes based on which exercisers are in the room.
Indoor cycling has become more than the bike – the coaches are now also entertainers. There is an expectation for loud, motivational music, atmospheric lighting, a community feel and the bike has to have the most up-to-date technology, so users can accurately measure performance, test themselves, track progression and share workouts with friends or their coach.
Bringing people together with indoor cycling
By human nature, we love to belong. That's why we choose to associate ourselves with groups of people throughout our lives. And that is precisely where the value of indoor group cycling communities lies because, regardless of your fitness level, indoor cycling brings people together through hard work and dedication. Riding together also gives you the opportunity to encourage others. You can motivate those who have just begun their fitness adventure, while those stronger than you may inspire you to dig a little deeper. That's the beauty of indoor cycling: everyone – no matter the ability – can do the same session at the level right for them. And ,if you can't make a class, with the technology available now you can hop on your indoor bike at home and ride with friends anywhere in the world using a structured programme created by world-class coaches in virtual countries. Indoor cycling is one of the truly inclusive fitness trends!
 Need insurance to teach indoor cycling? FitPro can take care of that ✔️
Author Bio: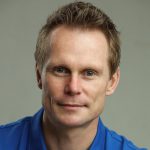 Adam Daniel is an accomplished sportsman, fitness entrepreneur and a Performance and Personal Impact Coach with an innate desire to see individuals, teams and businesses truly thrive.
He has developed and delivered educational programmes for some of the world's leading fitness brands, coached fitness professionals and industry leaders in over 20 countries and has led the educational teams for some of the most prestigious fitness industry names as well as worked with the English RFU and British Rowing.
Adam attained an MBA in International Sports Management in 2016 and is currently completing an MSc in Coaching and Behaviour Change.
Over the last 2 years Adam has worked with and is working with some of the world's largest organisations such as Accenture, ARUP, Thomson Reuters, ASOS, AIG and the Welsh Rugby Union delivering workshops and coaching on resiliency, leadership and strategy.
He has successfully coached a vast array of clients including royalty, senior business leaders, pop stars, supermodels and professional athletes (amassing over 22,000 one to one coaching hours).