We found out last week that the VersaClimber is rugby player James Haskell's favourite piece of kit. FitPro headed to Anthony Joshua's studio in West London to test out the VersaClimber session.
Sweat by BXR is a pay-to-train boutique fitness concept that offers three studio variations centred on the three pillars of athletic training: skills, strength and conditioning, and cardio. The studio aims to bridge the gap between personal training and group sessions by offering clients the opportunity to work with one of the club's fitness consultants to build personalised training programmes.
"It's somewhere you can spend the day, drink 'hangover heaven' juice, and demolish a decent club sandwich in between carefully created sessions delivered by trainers who ooze charisma"
For anyone outside of London reading this – you've already zoned out, rolled your eyes and are quietly muttering 'not another London boutique'. We hear you. But Anthony Joshua's studio is something else. Think of it as a well-chiselled face. The strength and conditioning studio has no frills, just go in and get the job done. The kit in this place speaks for itself; the WattBikes sit comfortably in the larger training room and the boxing ring takes centre stage. The studio is friendly and unpretentious, with sexy fresh juices being served at Joe and the Juice in the chill-out area.
'Effortlessly cool' is how we would describe BXR. Yes, they have Anthony's medals and belts draped around the walls – that probably helps somewhat – but it's somewhere you can spend the day, drink 'hangover heaven' juice, and demolish a decent club sandwich in between carefully created sessions delivered by trainers who ooze charisma.
We were invited to experience Europe's first-ever dedicated 'group' VersaClimber session at the boutique last month. Our co-ordination ability is questionable, we can put one foot in front of the other and run, yes, but performing a standing climb while rotating our arms proved a challenge. Our trainer James showed us how to get set up and then left us to figure the rest out. It probably took 10 minutes to 'find the beat' and not look like our legs were out of control; think daddy long legs awakening from a morning nap. We kept asking our legs to hang in there while looking around the room thinking, why is no one else struggling? The guy to our left was joining the vertical mile club with ease, and the girl behind wasn't breaking a sweat. Eventually though, we engaged our cores, stood tall and became lighter on our feet. There were moments of working hard, followed by rest, and we also changed position from standing to squat. You can change the dial from slower to faster, but the fear of runaway legs sprung back into mind.
The music was exceptional, as was our trainer James. He seemed to enjoy every second, even with the pools of sweat forming underfoot. Bring a decent towel and don't wear too many clothes. It does feel quite odd, as in, what are we all doing in here on this sunny Thursday evening climbing while standing? But it was invigorating. There's also no room for laziness – unlike indoor cycling where you plonk your bum to rest – standing with your core engaged for the entire 45-minute class is a real challenge. Everyone can work it as hard as they want.
For the non-runners, I think it would probably be a tough option to begin with but if you hate running, get climbing. Personally, I'm not sure if it will catch on to other clubs. Indoor Cycling has become massive and trying to change a member's attitude may be a challenge.  For example, at boutique BOOM cycle – they haven't lost a trainer in two years and business has never been better. Yet, BXR is onto something though, and it works for them. We wish them luck and we'll be back to try out their S&C offerings, and probably another juice.
Overall experience: 9/10
Trainer rating: 9/10
Go again? Yes
Words with BXR's fitness director, James Pisano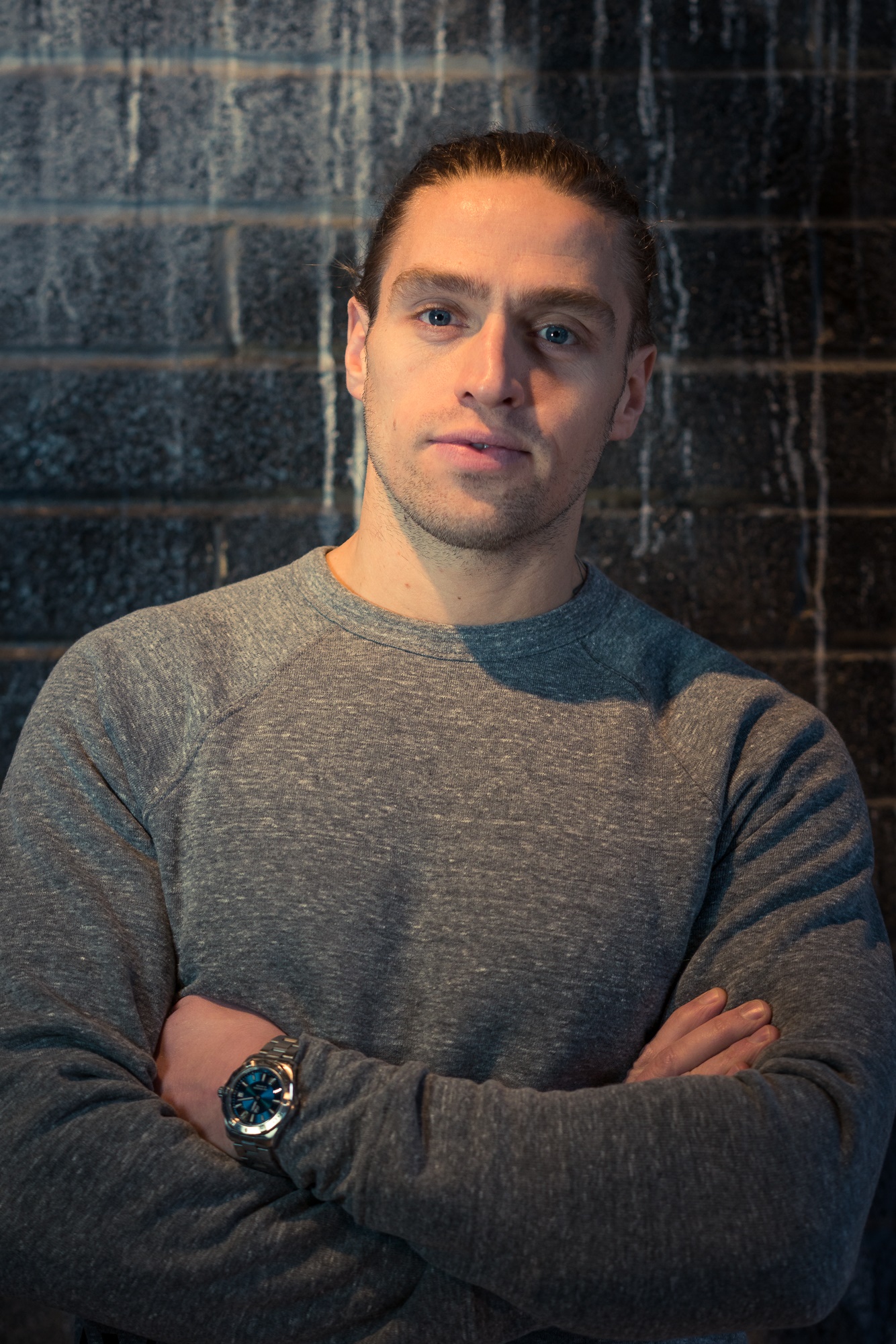 FitPro: What do you personally love about the VersaClimber? Tell me about your first experience of using the equipment
James Pisano: This machine was designed for me! I love it and can't get enough of it. I was a huge spinner up until January. After that, we dedicated our time to building the cardio product using the VersaClimber and since that moment, I haven't once been back on a bike. It's full body, explosive and challenging, but it allows you to stand tall or squat. There is something incredible about having everyone climbing in time – wide reaching and all to a strong house beat as you sweat and pant but smile throughout.
 The first time I was on a VersaClimber was like most people's first time – a tough experience. I was training to gain entry into the Royal Marine Commandos. I had good running times and strong endurance, but my sprints were slow and needed work. My PT had me up on the VersaClimber for 12 minutes doing Tabata-style intervals. No breaks over 10 seconds within four rounds. We did this every three days in my training and it worked a treat.
FP: Tell us more about your background
JP: My background is undeniably in endurance training. From personal training to coaching a class, any client of mine would always report on my lack of breaks! I've also been spinning for years, designing different types of spin classes and elements around London, and training instructors along the way. Long-distance running was also a huge part of my training as I enjoy the outdoors, so taking to the VersaClimber for long durations came quite comfortably for me. I have also recognised this initial comfort with all attendees who are frequent runners, as they operate and engage the posterior chain, which makes the Versa's range of motion appear very familiar. These same positives gave me a head start and allowed me to progress. Infuse that with Versa training at least once a day, plus workshops, focus groups and a training mask, and it's now an extension of my body.
FP: How much does the kit cost and is it a realistic purchase for a small studio?
JP: I think the VersaClimber is actually the new kid on the block for our cardio class needs. The current climate has so many options and so much choice, it's really starting to sift out the bad and focus on what works and what's delivered properly. Of course I would like to see more VersaClimbers around town as they achieve great results, but the main barrier will be the £4,500 cost per machine and the teaching. It's not an easy class to develop or deliver, but I think it's worth every calorie burned.
FP: What makes it a good choice for James Haskell?
JP: Adapting its range, pace and motion engages different parts of the body and shifts between different cardiovascular levels. It also keeps injuries down to a minimum, preventing micro traumas or any other running-related injury.
Fancy giving it a go?
Find out more information and study their timetable here:
https://bxrlondon.com/sweat-by-bxr/cardio/ 
Missed last week's blog?
Read it here