FitPro's Teresa caught up with Female Personal Trainer of the Year, Holly Lynch. She gives insight in to her success and what drives her. She reflects on what she thinks makes a great personal trainer and is as humble as ever in this inspiring webcast. Find out what Holly and Teresa had to talk about HERE.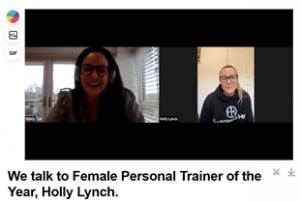 About Holly…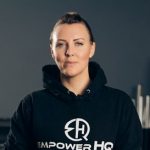 Holly Lynch is one of our very own – Holly is part of the FitPro National Trainer team for MOSSA UK. Her passion to help people and excel in her career has seen her recently awarded as Female Personal Trainer of the Year, she was also Personal Trainer of the Year in 2019. Holly works alongside her husband and team in their new premises, Empower HQ personal training and fitness studio in Barrowford. She is a college lecturer, presenter, trainer and ambassador for many fitness brands. She is a Mum to 2 very adorable and cheeky cats.
How about signing up for our bi-weekly newsletter – delivered straight to your inbox? Sign up now!