Mountain Athletics training sessions, The North Face, NeverStopLondon
Sessions are for all abilities, whatever your goal, and are free to join. The group meets in-store at 18:15 to store bags in the community lockers and then gather for a pre-workout pep talk.
Outdoor Training
What's involved?
Individuals run in groups from the store in Regent Street to Green Park, where the session takes place. There are two trainers per session, to make sure they can pay attention to every member of the growing group.

Once at the park, trainers go through a series of mobility exercises to warm up. Then you head into the main session. This will change every week but trainers look at preparing members for their goals, anything from trail running to climbing to skiing. One session may focus on single leg stability to assist trail running, while another may look at building upper-body strength for climbing, but all the stamina and strength gained is transferable to each activity.

After an hour, participants head back to the outside of the store for more mobility and stretching before heading home. What gets a big tick is that trainers are always on hand after the session to answer any questions about training, injury, nutrition, etc.
Looking for the next step?
NeverStopLondon runs monthly trail running explorations, where trainers take a group of around 40 runners an hour out of the city for a trail run. The destination always changes, as does the distance, but they tend to run 10-16km.
Every month they also hold nights of inspiration in the form of films, talks or workshops that give the community valuable outdoor skills, like navigation. They also run extra events per month, ranging from hikes to climbing lessons to trail movement workshops.
What do people say?
Matthew Jeary, keen ultra runner and avid Mountain Athletics session goer, says, "'Build it and they shall come.' Someone said this once in an epic movie or a religious book. The team at The North Face's NeverStopLondon has watched the movie, bought the t-shirt and built a community of trail runners, mountaineers, first-time runners and generally lovely outdoor-loving types."
Find out more here: facebook.com/neverstoplondon
Beginners' Boot Camp, Bexhill Downs
Freedom Leisure – which operates Bexhill Leisure Centre on behalf of Rother District Council – has kicked off a beginners' boot camp on Wednesday evenings on Bexhill Downs. The sessions are being offered in partnership with Active Rother and aim to get people literally up and running to make the most of the warm, light evenings.
What's Involved?
The one-hour session is from 18:00-19:00. The session includes a range of boot camp-style drills, such as press-ups, burpees, star jumps, running, squat jumps, abdominal toning exercises and much, much more.  The fresh air and group work are set to invigorate and energise participants, who will be able to work to their own ability at all times.
Who can go?
It's open to people aged over 16 and members and non-members of Bexhill Leisure Centre are equally welcome.  It costs £3 per session for non-members and people can turn up and pay on the day.  The boot camp group meets at Bexhill Leisure Centre just before 18:00, ready to leave promptly for Bexhill Downs.
What do people say?
"Boot camps are enjoying a resurgence and for good reason: they encompass a wide range of exercises, there is endless variety on offer and people can work to their own ability," says Paul Norris, Freedom Leisure centre manager.
http://www.freedom-leisure.co.uk/centres.asp?section=245 

HIIT Training at Surrey Docks Watersports Centre
What's involved?
The HIIT sessions take place on the 1km dock adjacent to the water, offering beautiful views and a refreshing breeze while working out! Each class focuses on bodyweight exercises, such as squat jumps, burpees and sprints, with participants working for 20 seconds, then resting for 10 seconds on each movement.
Who can go?
Sessions are open to members and non-members aged 16+ and take place every Monday and Wednesday from 19:00-20:00 using the outdoor facilities at the centre.
Road to Rio activities in Ealing
Northolt Leisure Centre, Southall Sports Centre, Everyone Active Acton, and Greenford, Elthorne, Twyford and Reynolds Sports Centre, plus Brent Valley Golf Course and Perivale Park Athletics Track, are all operated by Everyone Active in partnership with Ealing Council. Throughout August, the centres will be hosting a range of 'Road to Rio' activities open not only to current members but the whole community.

The Row to Rio challenge, taking place from 6 to 21 August, involves visitors helping to row the 9,200km to Rio. Participants can complete any distance as part of the challenge, from 500m to 5,000m. Everyone Active will be running 'rowing pop-ups' throughout Ealing, in town centres, where members of the community can get involved.

Visitors can also collect a training guide from the Ealing Everyone Active centres on how to run, walk or jog the distance of a marathon throughout the Olympics. Anyone can be inspired by the Team GB athletes and complete the 26.2-mile challenge, both in and out of the gym.

There is a huge range of other exciting activities taking place, including a Rio Minathon challenge in partnership with Fit For Sport at Perivale Park Athletics Track. This will be held on 31 August from 16:30 and costs £3 per youngster. Juniors aged eight to 12 can compete in one running, one jumping and one throwing activity to be presented with a certificate, as well as awards for the highest scorers.

Brent Valley Golf Course is also hosting several golfing challenges, including the First Hole Relay, where four people battle it out to see who can complete the first hole the quickest, and the Junior Par 3 challenge where – after receiving a 30-minute lesson – participants complete the Par 3 course with medals for all those involved.
British Military Fitness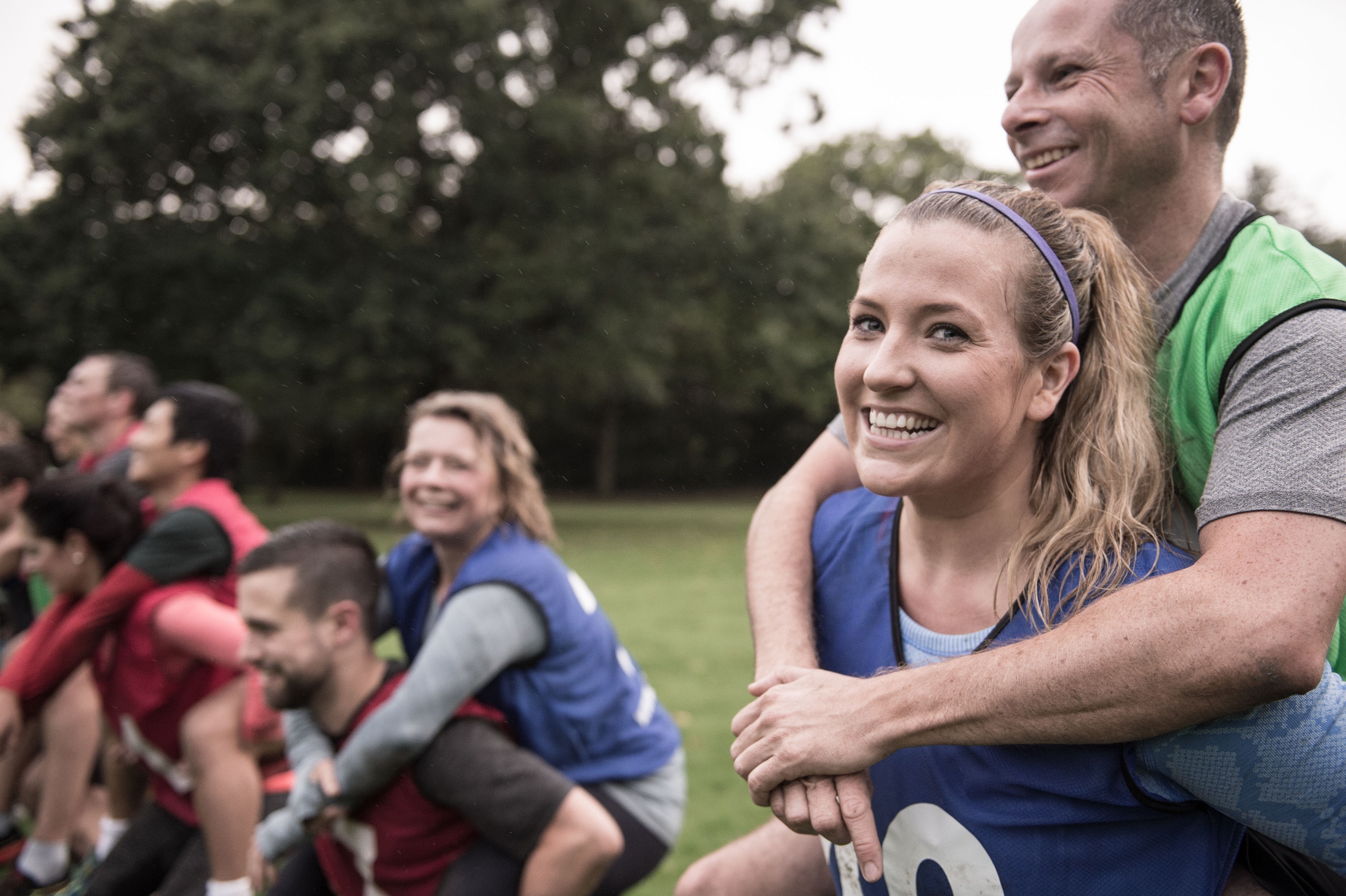 British Military Fitness (BMF) has spent the last 17 years developing its outdoor group fitness classes and now holds 500 sessions a week in over 140 parks nationwide. Combining professional ability and enthusiasm, BMF guarantees an effective workout, improved fitness and a good laugh. Training outside, BMF instructors work to a standard, not a formula – every session is unique and designed to challenge, offering a variety of exercises and terrain. Each class is tailored to match the ability and fitness level of the members and to make full use of the outdoor space available.
Serious fun and challenging classes
At BMF, members find that the classes make them work harder than they would do by themselves, and they enjoy the support and banter of a team. It's the atmosphere, along with regular socials, that keeps thousands of people coming back for more every week. BMF will encourage members to push their limits and get more out of each workout to become their best. The first session is free. 
For more information: britmilfit.com