In celebration of National Curry Week, we've picked out two healthy recipes for you to rustle up.
Britain loves curry. We've taken it under our wing, nurtured it as if it was our own.
So it's only right that instead of a day, we celebrate National Curry Week. The idea, we imagine, is a whole week, seven entire days, of curry.
Now that is all well and good in theory, but imagine actually doing that – indulging on Bhuna after Bhuna, naan after naan.
That's where Terri-Ann comes in. Her delicious recipes will let you enjoy our nation's culinary classic without the burden of guilt and heartburn.
With more than 75,000 active members from countries all over the world, Terri-Ann's 123 Diet Plan makes healthy eating simple. These meals have been created alongside expert Ro Huntriss, a nutritionist and registered dietitian listed with the British Dietetic Association.
About Terri Ann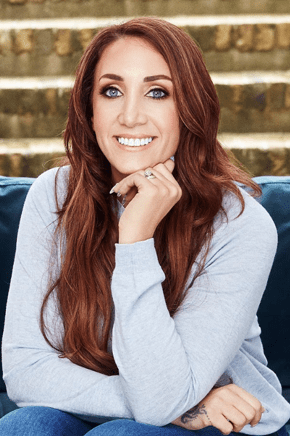 Terri-Ann herself is the founder and creator of the Terri-Ann 123 Diet Plan, which is where the recipes come from. The plan and recipes have all be devised alongside an expert dietitian and nutritionist, Ro Huntriss, who is a registered dietitian is listed on the British Dietitian Association.

Indian Lamb (serves 2)
Ingredients:
– 1 tsp olive oil/Frylight
– 2 medium onions, diced
– 2 inch ginger or 1 tsp
– 3 cloves of garlic, diced
– 1 tsp fennel seeds
– ½ tin tomatoes, diced
– seasoning
– 400g diced lamb (remove any fat)
– 1 tsp turmeric
– 2 red chilies, diced (could use green)
– 6 curry leaves
– 1 tsp yoghurt
– sprinkle of coriander
Method:
1) Spray a pan with Frylight or use ½ tsp olive oil. Add one of the diced onions, ginger, garlic, ½ tsp fennel seeds, tinned tomatoes and a pinch of salt. Let this cook for 5 minutes.
2) Add the lamb and the turmeric with 200ml of water, cover and let simmer until the lamb is tender.
3) Remove the lid and reduce the liquid by simmering away. When most of the liquid is gone, turn off the heat and cover.
4) In another pan, heat ½ tsp olive oil or Frylight and add the other diced onion and ½ tsp fennel seeds.
5) Cook until the onions brown, then add the diced chili, curry leaves and cook for 1 minute.
6) Add the lamb mix to the cooked onions and stir.
7) Serve with 1 tsp of yoghurt, a sprinkle of coriander, and a side of quinoa if you wish.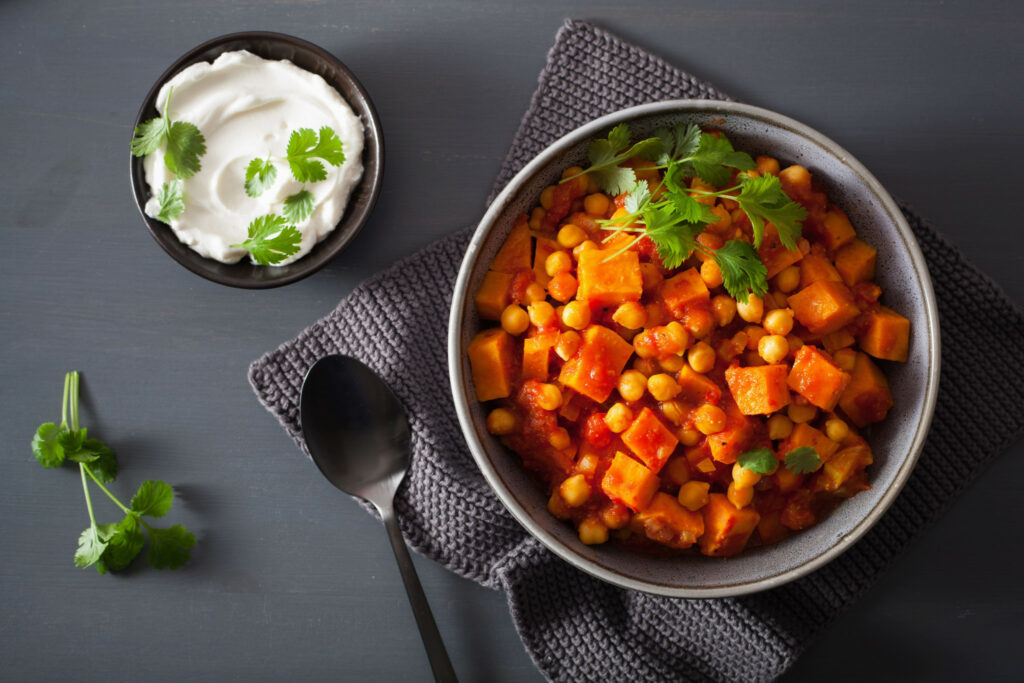 Sweet Potato Aloo (serves 2)
Ingredients: 
– 200g sweet potato, cubed
– 1 tsp olive oil
– ¼ tsp cumin seeds
– ½ heaped tsp mustard seeds
– 1 tsp turmeric powder
– 4 cherry tomatoes
– 2 green chilies, diced
– 2 curry leaves
– salt
– fresh coriander
Method: 
1) Part boil the sweet potato for 2 minutes, drain and leave in a bowl.
2) Heat a pan with a little oil, add in cumin seeds, cook for 10 seconds, then add mustard seeds and turmeric.
3) Cook on a high heat with a lid on until you hear the seeds pop (around 20-30 seconds). Remove the lid and add the tomatoes, replace the lid, then 10 seconds later add a glass of water (175ml) to stop the ingredients sticking.
4) Now add the diced chilli and curry leaves and cook for another minute. Add the diced sweet potato and stir; do not let the potato go to mush and be careful to cook only until tender.
5) Add a little salt to season and serve with a sprinkle of coriander.
Where next? Why not check out our recipes for runners HERE
Happy National Curry Week! Enjoy this wonderful celebration – send us your images and recipe ideas to: publish@fitpro.com