Every session with a client needs to be structured to their individual needs and goals. However, there may be elements of this sample training session by Paul Corless that can be incorporated into your session preparations.
Client goals
Jack is a 49-year-old taxi driver who has recently suffered an ST Elevation Myocardial Infarction (STEMI), also known as a heart attack, which caused him to have a stent fitted to his left anterior descending coronary artery. He carries an angina spray (GTN), but has never had to use it. Jack weighs 14st 9lbs, is a diet-controlled type 2 diabetic, and smokes 20 cigarettes per day. At initial assessment, I took a cardiac history, medications list and previous exercise history. During Jack's consultation, he informed me that his health goals where to: quit smoking; lose weight; and improve all-round fitness, with the key being to prevent further cardiac events. I discovered that Jack's current lifestyle is quite stressful – he is self-employed, works long hours and has a family to look after, meaning he does not have much time to exercise.
Considerations
To help Jack as much as possible, I needed to consider the time he has to spare. Can he get to the gym? Or would he benefit more from a home or outdoor exercise programme? I advised Jack on gym memberships and the associated costs. I stressed the importance for him to be working at the correct intensity within the prescribed heart rate zones, along with the safe principles of exercise, i.e., warm up and cool down during cardiac rehabilitation. After an extensive discussion, we decided to get Jack into the gym. As he has just completed six weeks of cardiac rehabilitation phase III at his local hospital where he has been using treadmills and gym bikes already, we decided to stick with these for the most part as he found that he enjoyed these activities. We added in short spells of cardiovascular exercises along with active recovery movement and some light strength training.
Rationale
I chose to work with Jack in this way because cardiac clients tend to be anxious and have low confidence when getting back to health. They are unsure of what level is safe for them to work at, so carrying out exercises with an instructor like me, helps them to understand what their safe level is. Making small adjustments over time on each exercise, to build up the length of time he is exercising for
without any problems, helps to improve his confidence and reduce anxiety. I advised Jack that I could refer him to a stop smoking service and a weight management service as these are both high-risk factors for further cardiac events. As Jack finds himself getting stressed easily, we decided to try exercise as a form of stress relief, along with some at-home relaxation techniques with a view to further referral in the future, if required. Prior to our sessions, I informed Jack that he must carry his GTN spray and some water with him at all times during exercise. While at cardiac rehabilitation at the hospital, Jack worked at 50-70% heart rate zone with a view to increasing this, as the sessions progress, to 60-80%, taking into consideration the beta-blockers that he is taking as these will suppress his heart rate.
Session in brief
Warm-up
15mins treadmill (build the intensity to cause vasodilation of coronary arteries)
Main session (4-5 minutes bike)
Active recovery (Upright row 3kg weight (keep the feet moving to aid venous return)
4-5 minutes bike, 5 minutes treadmill (reduced speed)
Active recovery
Bicep curls 3kg weight (keep the feet moving to aid
venous return)
4-5mins rowing machine
Active recovery
Upright row 3kg weight (keep the feet moving to aid
venous return)
4-5mins bike
5mins treadmill (reduced speed)
Strength training (machines low to moderate weight)
Chest Press 10 reps
Leg press 10 reps
Seated row 10 reps
Cool-down
8-10 minutes
Stretches
Upper and lower body
About the author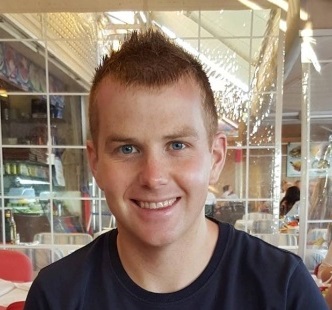 Paul Corless has worked in exercise referral for nine years and has been BACPR qualified for seven years, working in phase III and phase IV cardiac rehabilitation. He is also a Palliative Enablement Programme facilitator delivering a cancer rehabilitation programme in Warrington.
Would you like to share your client's session in FitPro magazine? Then get in touch with details of your client's session today: publish@fitpro.com
Have a read of a past 'my session': Where client, Kyle's main goal was to get his body ready to compete in a charity boxing event. Having never taken part in the sport before, he was essentially going from zero to boxer in the space of two months.