With a new year now upon us, we can't think of a better challenge to get involved with. Join the original night-time charity walk and experience London like never before – at the MoonWalk London. The theme this year is Disco Inferno! Are you ready to boogie on down and step into the groove with your funky decorated bra? FitPro's Flamingos certainly are!
If you have any questions or you want to chat to other walkers, take a look at the MoonWalk community on its Facebook page: Walk the walk
Don't just take our word for it – check out the event's reviews HERE
We hope Bryan's story below will inspire you to find your walking shoes and disco through the night with other fit pros…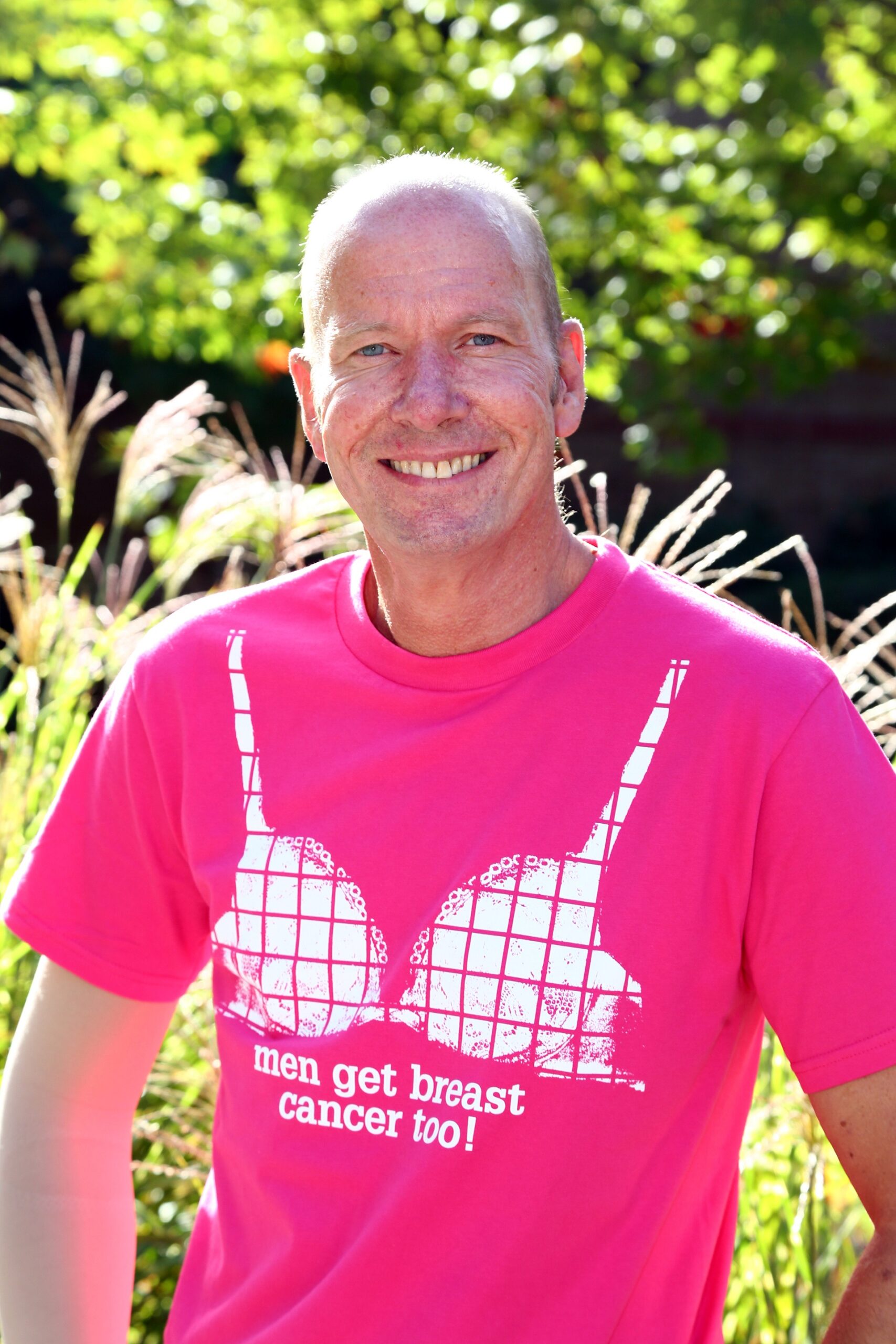 Bryan Thorn is a 48-year-old customer technical services engineer at Tata Steel who was diagnosed with breast cancer at the age of 44. Bryan was involved with the Men Get Breast Cancer Too! campaign. This is his story.
In 2012, I noticed a lump in my right breast when showering. I wasn't checking; in fact, like many people, I didn't know men were supposed to check their breast area. I wasn't naive enough to think men couldn't get breast cancer but it wasn't something you heard about.
My mother had had breast cancer, so I went to see my GP and he referred me to the breast clinic, where the consultant told me it was a fatty lump and sent me on my way. A year later, the lump was getting bigger, the nipple became inverted and I started to get discharge from it. It also became painful to touch, even if someone just brushed past it. I went back to my GP who quickly referred me back to the breast clinic, where I saw the same consultant, which was a bit strange. I remember sitting in the waiting room and looking at all the things they say to look for and thinking, "Right, OK, that rings a bell." This time they sent me straight for a biopsy and mammogram.
That week of waiting for the results was horrible; I hadn't told my children or parents because I didn't want to worry them till there was a need for them to worry, so only my wife and I knew. I didn't sleep much that week. When I was given the diagnosis, all I could think about was, "Hang on, this has been there for 14 months; if that's the case, I'm not sure what's going to come out of the consultant's mouth." My wife was furious it hadn't been diagnosed the first time, whereas I just wanted them to tell me there was something they could do about it. I had a moment on the walk back to the car where I had to sit down and gather my thoughts to avoid falling over.
Looking back, it does anger me a bit but, at the time, I just wanted to get through it. I had a mastectomy, six months of chemotherapy and three weeks of radiotherapy, and here I am today. Throughout it, I tried to push on as positively as I could. It wasn't an easy conversation to have with my children, or my parents, or my wife's parents. It wasn't the easiest conversation to have at work. I work in a fairly male-dominated industry and a lot of people said, "I didn't realise men could get breast cancer."
To this day, other than the people I meet through Walk the Walk, it's not something you hear about much. It's so important to raise awareness in men about breast cancer. Almost everything you see is female related – and that's fair enough if you look at how many men actually get breast cancer compared to women – but I've never seen any literature aimed at men. Really, I don't think it needs to refer to women or men; the literature could just talk about breast cancer symptoms in general.
I think talking about it helped me mentally. My wife was brilliant, as was my family, and work was exceptional with my time off. Colleagues came to visit me between chemotherapy sessions and I liked that because it was a bit of normality between the peaks and troughs of the chemo, where I'd feel absolutely terrible for seven to 10 days after each session.
In the last 12-24 months, my wife and I have been doing different, new things as we feel a bit like I've dodged a bullet. In the back of my mind there's always the fear it could come back, but it's all about making the most of life. Five years on, things are going alright – touch wood – and I think to myself, "What a seven months that was!"
SIGN UP today HERE
Where next? Find out how yoga has helped women who have experienced domestic violence.  Click HERE