We caught up with Aaron Barnett to raise awareness of Men's Health Week, which runs 13-19 June, 2022.
Aaron has been an integral part of FitPro and ViPR – he now specialises in supporting men specifically in fitness whilst integrating all areas of health at Peppy. FitPro's Teresa and Aaron explore the shocking stats and discuss some of the taboos that men and men identifying as men may experience. This webcast is full of advice on how to prioritise health, how you can support your client to start the conversations and how considering a more 'holistic' approach may well make the difference to men and their health.
It's worth noting some of the stats…
1 in 5 men will die before they are old enough to retire
3 out of 4 suicides are men
50% of premature male deaths are preventable.
Shocking huh!? Watch now to see what we can all do to help.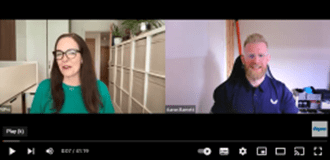 You will find some more helpful resources over at the Men's Health Forum website.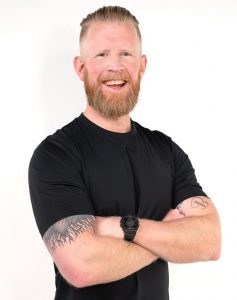 A little bit more about Aaron…
Aaron Barnett currently leads Fitness Practitioner at Peppy (Corporate Wellness) helping to support the moments that matter. In his previous life he was the Head of ViPR education for FitPro and managed the FitPro National Trainer team. As well as a successful PT and educator within his own rite Aaron believes that by learning, sharing and collaborating with the best in function this will serve ViPR Global in remaining the number one functional training tool!