FitPro's Teresa had the pleasure of chatting to award winning Matt Gleed. Matt reflects on his journey with FitPro, his thoughts on the industry and how to excel in it.
Matt is one busy man who gives loads to the fitness industry so we are super grateful he joined us. We are over the moon that his new education created for FitPro will be launched very soon.
Check out what Matt and Teresa had to talk about HERE.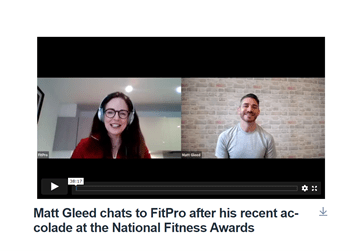 About Matt…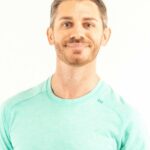 Matt Gleed is a fitness professional representing several leading brands in the commercial fitness industry. With 20 years' experience working directly with clients and 10 of those years teaching Personal Trainers, he has established himself as an experienced fitness professional who regularly contributes expert comment to newspapers, magazines and writes monthly columns in industry publications, with occasional national TV appearances. Winner of the UK Fitness Awards, Fitness Contributor of the Year in 2019.
Matt's work in professional sports has led him to work within 4 Premier League Football Clubs, International athletes, Professional Triathletes, Tennis Players and a Formula One Motor Racing team.
How about signing up for our bi-weekly newsletter – delivered straight to your inbox? Sign up now!