Personal trainer and LiveFit founder James Hardy offers his advice on how to begin marketing a successful personal training business.
1. Know your customers, know yourself
Remember, your clients are investing in you – you're the product. A personal branding exercise is a useful way to define why you do what you do, help focus on your strengths as a PT and determine how your target client can relate to this. Only when you can understand your own passion/product, can your audience begin to understand your business. Once you've completed this exercise, try writing a tagline and personal bio for your business – it's a great way to summarise your personal brand and is essential to stand out against the competition.
2. Have a solid business reputation first: don't market from quicksand!
Firstly, identify your target market. Can you answer the five Ws about your clients – who, what, where, when and WHY do they train with you? If you're unsure about these answers, you don't have a solid foundation that clients can TRUST.
PT is a relationship business. The trust and confidence that a client puts in you is what makes your business a success, as they will renew and/or refer similar clients. Once you have defined your clients, engage, interact and listen to their feedback. How you monitor and action your clients' feedback will strengthen your product. At this stage, utilise social media platforms to help build evidence of what you do for clients.
3. Make sure you're informative: you have to give to get
The fitness industry is a crowded market place, with hundreds of PTs and online fitness services advertising to your potential clients. You need your audience to see you as a source of good information, not just a salesperson salivating over their money.
At LiveFit, we engage our clients and their friends every month with a fitness challenge and provide informative articles within our newsletters to assist with their training goals. Avoid drilling marketing techniques!
4. Organise your leads properly, follow up quickly, keep true to your words and measure the results
It's 2015 – take your business online! A customer relationship management (CRM) system is an efficient way to manage your interaction with client opportunities and is easy to use on the go.
Ensure you respond efficiently and within a set time, provide clients with a concrete answer about what will happen next and enter all client details into the CRM with detailed data. A CRM can also provide you with reminders to help keep you on track with your leads. A client sees an organised trainer, leaving a great first impression that will win you business.
5. Engage your clients in the action = engage their friends 
When you've ticked off the above, you can start networking through your clients. Try asking your clients directly to involve some of their friends who could benefit from the same positive change that you're giving them. Encourage your clients to share your social media content or insightful articles with their friends or help them form a support group, so their peers feel obliged to help reach fitness goals.
Once you have implemented these steps, get creative – have fun with your marketing!
About the author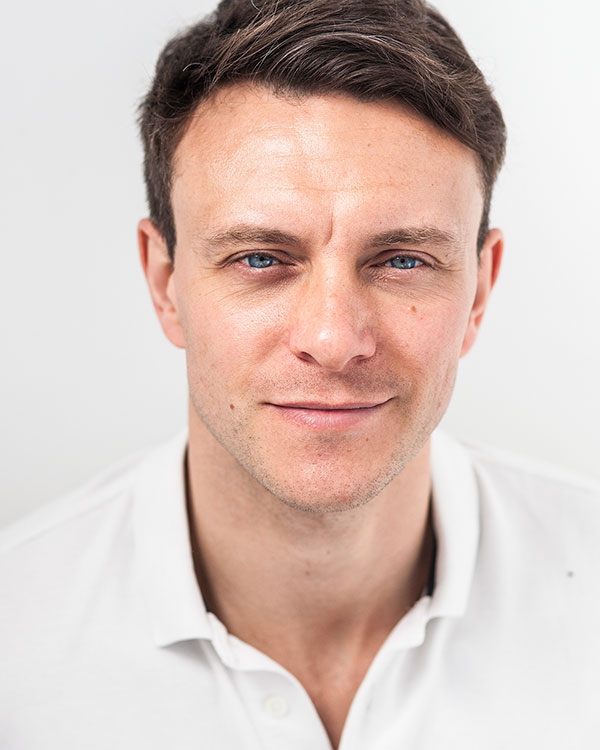 James Hardy, a leading fitness and lifestyle coach, is the founder of LiveFit, a national network of fitness experts that launched in 2011.
A personal trainer since 2002, James specialises in finely tuned movement and weight training to match the individual's abilities to release best results – both mechanical and aesthetic. James encourages the client to mentally connect with their body, so they can own the technique and permanently learn their ideal movement patterns.
He regularly contributes to Women's Health and Men's Health magazine. He has been featured in some of the UK's top publications, including Daily Mail Online, London Evening Standard, Elle, Health & Fitness, Men's Fitness and Country & Town House. James was commissioned as a coach for a life-changing eight-month transformation for Sky Living's TV show Fat: The Fight of my Life in 2013.