3 glute activation exercises for runners
This week, Physiotherapist and Pilates Clinician at Ten Health and Fitness, Liam Rodgers shares 3 corrective exercises for runners to help with Glute Activation.
Click     HERE  to view Liam Rodger's suggested corrective exercises:
Favourite Things To Treat:
Sporting injuries, pre and post-operative rehabilitation, cervicogenic headache, biomechanical analysis and movement/gym technique correction. https://www.ten.co.uk/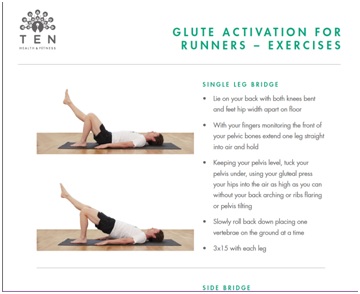 Do you have a question for Liam? Get in touch at: publish@fitpro.com
What corrective exercise topic would you like us to feature in a future newsletter?  Send us your requests!
Listen to Liam's full FITPRO PODCAST