Still trying to find the right gift for your fitness fanatic friend or relative? FitPro has compiled a range of fantastic fitness-focused products to help with your Christmas shopping.
£0-£50 Gift ideas
Microfibre towels (RRP £5.99)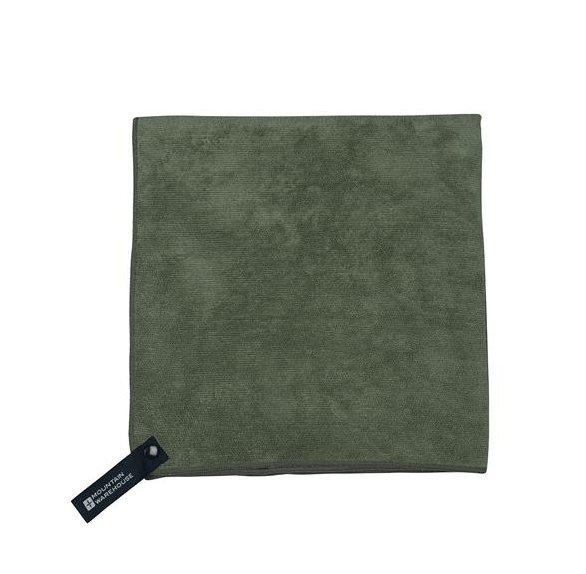 Microfibre towels are extremely versatile and fantastic for a variety of situations. The microfibre technology found in these towels means they are light and ultra compact, so much so that you may forget it's in your bag. This towel is also super absorbent and dries four times faster than a standard towel. If you enjoy climbing a mountain, swimming or going to the gym, this is the perfect towel for you.
To purchase, click HERE
Ankle, wrist and leg weight-resistance bands (RRP £16.79)

These weight-resistance bands are the perfect way to upgrade any workout. For such a simple product, ankle, wrist or leg weights can be extremely beneficial. They can boost the intensity of a workout and help you reach your fitness goals without having to alter your favourite routine.
To purchase, click HERE
Sports-focused A3 framed prints (RRP £25.99)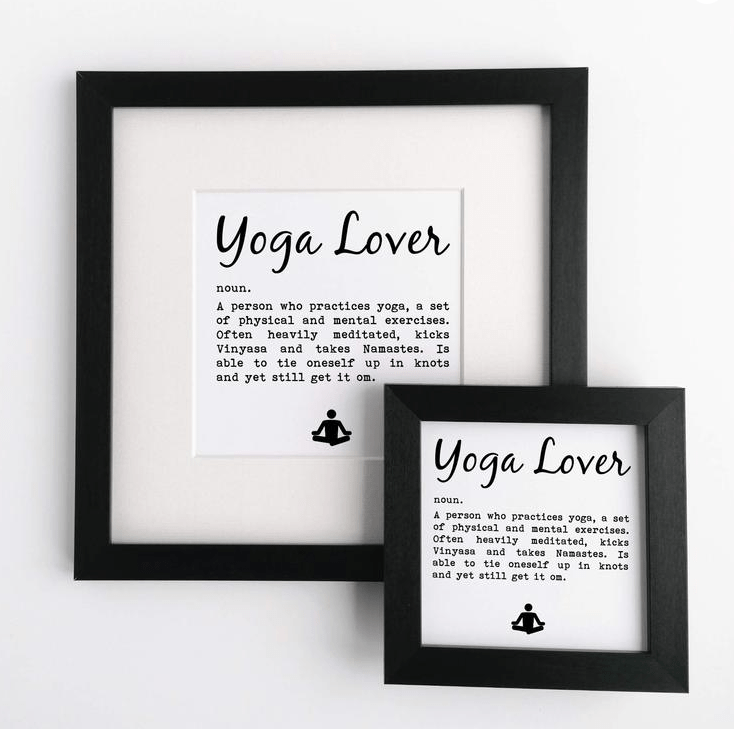 Do you have a friend or partner who eats, sleeps and breathes their favourite sport? These sports-focused framed prints make a great gift for the fitness fanatic who already has all the gear and they look great decorating the house or sports cave. Sport themes included are running, cycling, marathons, rugby, football, cricket, triathlon, swimming, golf, walking, skiing, yoga, netball, hockey and rowing.
To purchase, click HERE
500ml Eco-friendly Water bottle (RRP £20; £30 with engraving)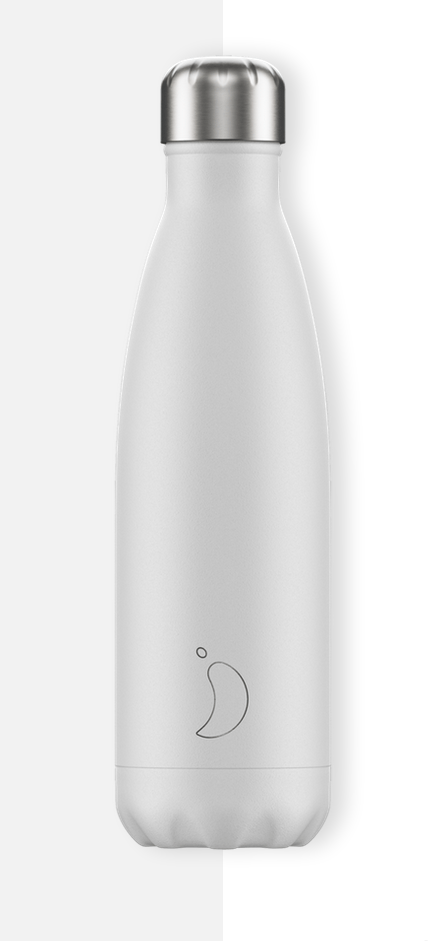 In every sport, you need to keep hydrated to stay at the top of your game. Chilly's water bottle is a great companion for a range of activities. All their water bottles are made with high-grade stainless steel and have been engineered to keep your drink ice cold for up to 24 hours or, if you prefer your drinks hot, 12 hours. Their bottles come in four size options (260ml, 500ml, 750ml or 1.8L) and there are 55 different designs to choose from – and, if that wasn't enough, many of them can be engraved as well.
To purchase, click HERE
Eatlean cheese hamper (RRP starts at £20)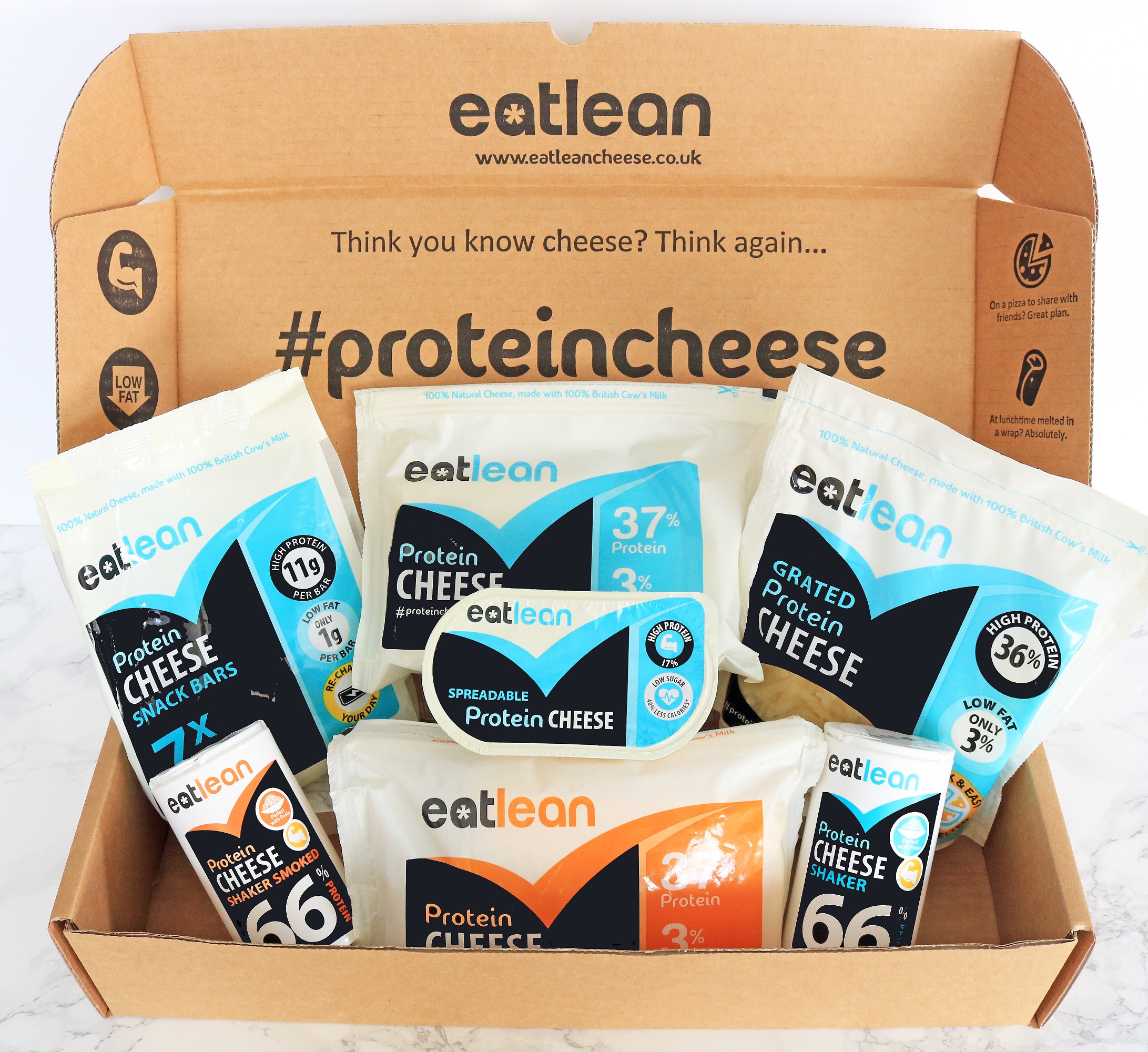 What if we said eating cheese could be part of a fitness regime? Instead of having protein supplements, cheese lovers can enjoy natural low-fat, low-carb and high-protein cheese with this Eatlean cheese hamper. While we don't judge those who would eat this cheese on its own, as with any other cheese it can be incorporated into a number of tasty dishes.
This box includes:
1x Eatlean block (350g)
1x Eatlean smoked block (350g)
1x Eatlean tasty block (350g)
1x Grated (180g)
1x Spreadable tub (150g)
1x Snack bars (7x 30g)
To purchase, click HERE
Compression gear (RRP starts at £20)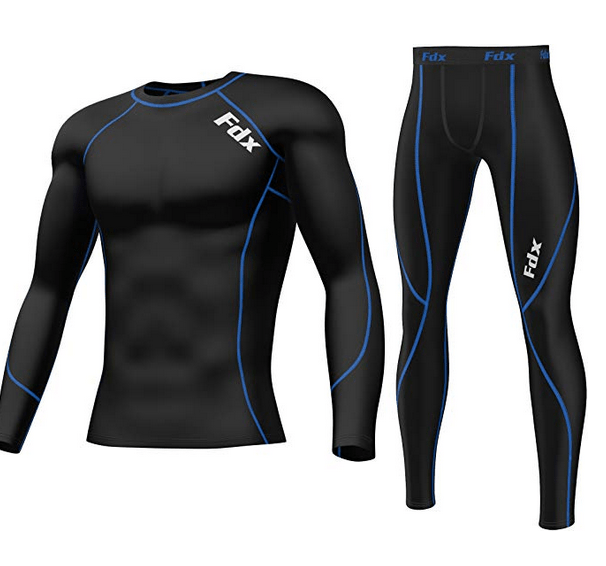 Wearing compression gear provides a whole host of benefits. Studies have found that wearing this type of tight-fitting clothing both during and post workout increases oxygen uptake to the working muscles and reduces blood lactate levels. An added benefit of this gear, due to its skin-tight construction, is the wicking that reduces sweat pooling and keeps you warm. You can get socks, shorts, leggings and upper-body gear, which are designed with varying degrees of compression in them.
To purchase, click HERE
Grenade Carb Killa gift box (RRP £35.99)

Do you have a friend or family member looking to pack on the muscle? This Grenade Carb Killa gift box is the perfect gift for those fitness lovers who love to snack. This gift box includes over 500g of high-quality protein with tasty snacks like flapjack and brownies.
The box includes:
2x Carb Killa Biscuits
3x Grenade Reload Flapjacks
4x Carb Killa Protein Bars
2x Carb Killa Go Nuts Bar
1x Carb Killa Spread
1x Carb Killa Shake
1x personalised box
To purchase, click HERE
Castore Corinthia Tee (RRP £48)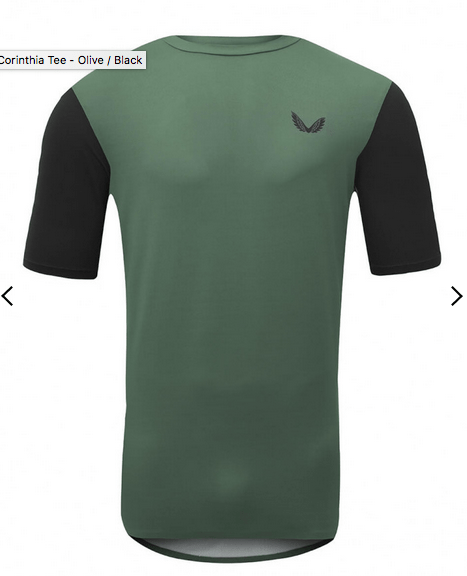 The Corinthia t-shirt is an excellent workout top for the gym or outside running in the summer. Its 100% sonic welded construction alleviates all irritation and chafing while allowing for good ventilation. The standout feature of this top, however, is that the fabric is 100% odour protective, so it won't smell no matter how hard you train.
To purchase, click HERE
£50-£100 gift ideas
Groov-e Sound Buds (RRP £60)
Listening to music can be a great distraction when exercising. There are a number of options out there if you want wireless earphones these days. There are extremely expensive truly wireless (no cables or neckband) options like AirPods or Powerbeats Pro; however, we think the Groov-e Playbuds make a great affordable alternative.
These earphones have a sleek, compact and minimalist design. They boast Bluetooth 4.1 technology, ensuring that fitness fans are able to connect their earphones seamlessly with any smart device that's up to 10 metres away. They also provide three hours of listening time and 20 hours on standby – users simply place the earphones inside the carry case when the battery is low. The portable case, which doubles up as a charger, will then provide an additional seven hours of music playback.
To purchase, click HERE
Vibrating foam roller (RRP £99.99)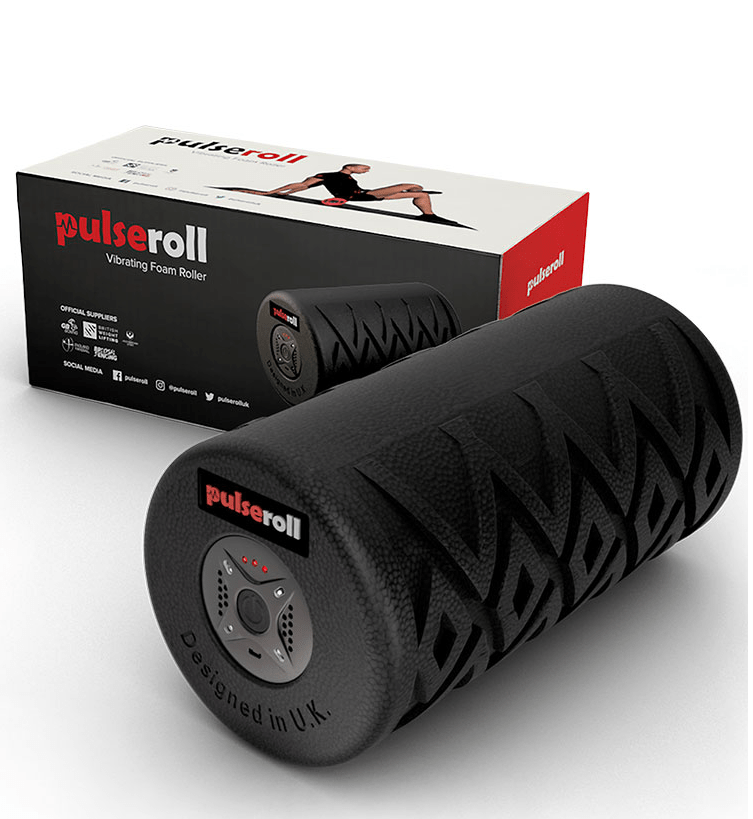 Foam rollers provide a great way to stretch and lightly massage your body after an intense workout. This one, however, has the added benefit of a vibrating function, meaning you can get into those hard knots and receive a more comprehensive massage.
To purchase, click HERE
£100+ gift ideas
Fitbit Versa 2 (RRP £179.99)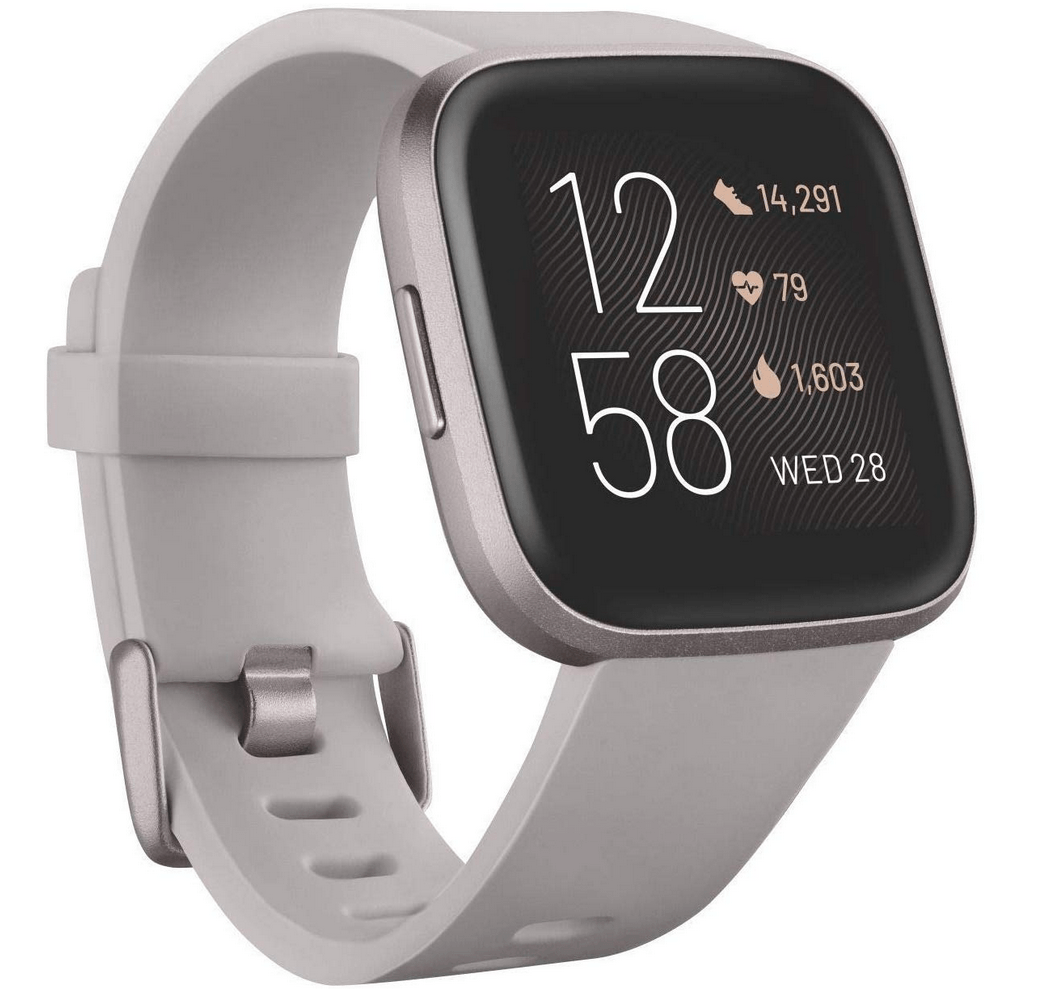 Those who have read our top fitness trends of 2020 piece will already know that wearable technology is going to be the most popular trend next year. While there are many options out there that may be cheaper (but also more basic), we think the Fitbit Versa 2 offers the best value for money. Unlike the more expensive Apple Watch, you can pair this with any phone and take advantage of all the features included on the device. You can track useful data about your sleep, health and fitness, as well as use Amazon's Alexa to control your smart home devices.
To purchase, click HERE
Nike ZoomX Vaporfly (RRP £239.95)

Many may think that £240 is pretty steep for a pair of trainers. However, we wanted to highlight these trainers, as they were the shoes worn by Eliud Kipchoge when he broke one of sport's great barriers this year by running a marathon in under two hours. The curved carbon-fibre plate put in these trainers is said to improve metabolic efficiency by 4% and independent studies agree with Nike's conclusions that they bring a significant advantage over other trainers.
To purchase, click HERE
PowerPlate Pulse (RRP £299.95)

The PowerPlate Pulse is a powerful handheld massager that helps relax and rejuvenate tight and sore muscles, release fascia and promote blood flow to help you prepare faster and recover quicker. Unlike a basic foam roller, this device can focus directly on the muscles and knots needing massaging after an intense workout and its six attachments allow for an even more targeted and tailored experience.
To purchase, click HERE