Back at the beginning of the first lockdown, the fitness industry was forced to make an immediate pivot, as bricks and mortar clubs were forced to shut and attention shifted to the provision of online group exercise. Antony Stewart looks at how we coped with this sudden change.
Although much of the industry had already started to provide an amount of digital content, I doubt anyone had planned for the potential risk of a global pandemic closing all our clubs. In the rush to create and deliver content, there is no doubt compromises were made in terms of quality.
During those first few months, there was a big variation between the worst and the best, with most of us achieving a fairly average offering. One that was good enough in the circumstances. Compromises were clearly made and lessons learned around sound and lighting, venue and general digital technical delivery.
The fortunate thing was that, in most cases, the quality and familiarity of the instructors selected allowed clients and members to have a good fitness experience, regardless of the early teething issues.
Is live better or worse than recorded?
Do you schedule classes or make them on-demand?
Should they be heavily coached sessions or do we still try to recreate the immersive GEX experience at home?
Does the instructor participate or commentate?
Is it filmed at the instructor's home or do we invest in a cool filming studio?
Do we choose Zoom, Instagram, Webex, etc. or go through our own app?
What about music? Licence-free is better than it used to be but is not always what the members are used to in class.
I'm sure there is a nuanced answer to all these questions, which one day will be solved by the analysis of some shared meta-data from the industry as a whole. What is an absolute certainty, however, is that our talented instructor teams have had to almost entirely reinvent themselves, to deliver top-quality content in this new environment.
Teaching a face-to-face class is not the same as teaching a digital one. Instructors have had to adapt and enhance their techniques overnight and we should not underestimate the effort that has gone into this.
Many teachers tell me how draining digital teaching can be. If we were to imagine that each of us has a store of energy and enthusiasm, that store is both partially depleted but also refreshed by interaction with other human beings in the studio. One of the reasons we get into teaching is for the human interaction, especially at the end when everyone is full of endorphins and wants to tell you how great the class was!
There is none of this on digital. You could be the funniest and most charismatic instructor in the world but, in the world of digital, I can guarantee there will be zero response to your hilarious quip or cool cue. I've seen instructors find they can teach many fewer digital classes in a week than they could in the studio.
Normally, you can carefully watch your members to see what options need to be offered and coaching points made. On digital, you almost need to throw everything out there, in a structured and layered way of course, to ensure you cater for everyone.
There are other factors that make the whole experience tough. Psychologists tell us a lot about the importance of touch and eye contact when it comes to relationship building, rapport and trust. In the face-to-face presence of an instructor and other class participants, we typically move into a state of physiological alignment, with synchronicity of heart rate, tone of voice, gesture, blinking and even perspiration.
These rapport-building and human interaction processes relax the parasympathetic nervous system, allowing us to engage with the experience on a deeper, immersive level.
As an industry, we should be incredibly grateful to our instructor teams for the way they have dynamically adjusted their skills to accommodate digital classes. Because of this, there is an undisputable argument that we should pay them more for digital than standard classes.
That said, what they need more than anything else is a pat on the back, a thank you and some structured feedback from participants!
Where to next? find out why you should still be taking care of yourself 
Author bio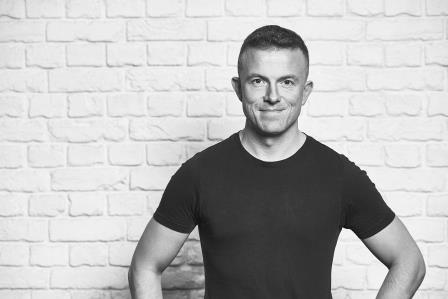 Antony Stewart is head of group exercise for Third Space clubs, as well as a DJ and dance music producer who has created tracks for the fitness industry and internationally successful dance music compilation albums. Antony has enjoyed 20+ years in the fitness industry and also worked as a senior manager for both David Lloyd and Virgin Active.