We've all heard of cholesterol; it's difficult to avoid it these days. Pamela Smith gives us the lowdown on the different types of cholesterol affecting our bodies.
Cholesterol is a modified steroid: a type of fatty substance found in all animal products including meat, dairy and eggs. In addition to absorbing cholesterol from the diet, the body makes cholesterol in the liver. Cholesterol is essential for building cell membranes, producing sex hormones and forming bile acids for digesting fats. Cholesterol travels around the body as part of larger particles called lipoproteins and is classified according to the thickness of the protein shell that surrounds it. The main ones we hear about are:
Low-density lipoprotein (LDL): Cholesterol that travels in this way is unhealthy or 'bad' and is responsible for depositing excess cholesterol in artery walls
High-density lipoprotein (HDL): This type is 'good' and is responsible for moving cholesterol from the blood and artery walls to the liver, where it is converted to bile for digestion or disposal – this is believed to help with heart disease
When cholesterol levels in the blood are too high, some of the excess ends up in the artery walls, a process called atherosclerosis. In atherosclerosis, plaques form and cause restriction of blood flow. If the blood cholesterol becomes too high, it will put some people at risk of cardiovascular disease and heart attack.
The National Institute for Health and Care Excellence (NICE) has recently produced new guidance on measuring cholesterol.<1> Previously, the focus was on LDL and HDL levels, as well as the total cholesterol level. Research now tells us we also need to consider other parts of 'bad' cholesterol.
High cholesterol is very common but most people don't know they have it, which is why everyone should have a cholesterol check.<2> Another type of blood fat called triglycerides can also become raised and lead to health problems. The NHS offers to measure blood cholesterol levels by a simple blood test.
A cholesterol test can measure:
Total cholesterol – the overall amount in your blood, including both 'good' and 'bad'
Good (HDL) cholesterol – this makes you less likely to have heart problems or a stroke
Bad (LDL and non-HDL) cholesterol – this makes you more likely to have heart problems or a stroke
Triglycerides – a fatty substance similar to bad cholesterol
You may just be told your total cholesterol; however, you can request separate results for each. This measurement helps to calculate your risk of developing cardiovascular disease more effectively than before. As a guide, this is summarised below:<2>
| | |
| --- | --- |
| Total cholesterol | 5 or below |
| HDL (good) cholesterol | 1 or above |
| LDL (bad) cholesterol | 3 or below |
| Non-HDL (bad) cholesterol | 4 or below |
| Triglycerides | 2.3 or below |
Those who need to reduce their cholesterol levels are usually advised to make four lifestyle changes:
Eat a heart-healthy diet
Take regular exercise
Maintain a healthy weight
Avoid smoking
As regards a heart-healthy diet, you should limit foods such as: cholesterol, which is present in animal foods, meat and cheese; saturated fat, which is present in some meats, dairy, chocolate, deep-fried and processed foods; and trans fats, which occur in some fried and processed foods, and spreads.
Excess weight or obesity can lead to higher blood LDL levels. Genetic factors can also contribute to high cholesterol; people with the inherited condition called familial hypercholesterolemia have very high LDL levels. Other conditions that can lead to high cholesterol levels include diabetes, liver or kidney disease, polycystic ovary syndrome, pregnancy, underactive thyroid, and drugs that increase LDLs and decrease HDLs such as progestins, anabolic steroids and corticosteroids
Heart-healthy diet
A report from Harvard Health<3> has identified foods that actively decrease cholesterol levels:
Oats
Barley and whole grains
Beans
Aubergine and okra
Nuts
Seeds
Avocados
Oils and spreads
Fruits
Soy foods
Fatty fish
Foods rich in fibre
Regular exercise and healthy weight
Living an active life can help change your cholesterol profile for the better. Cardiovascular exercise can help raise the HDL level and improve cholesterol metabolism.
When it comes to exercise intensity, research has indicated a minimum of 150 minutes of moderate aerobic activity every week. That equates to 30 minutes, five days a week. Put simply, moderate aerobic activity means you're working hard enough to break a sweat. One way to tell is whether you can still talk, but not sing, the words to a song.
A complete exercise programme will include not only cardiovascular exercise but also strength training. In a study by Roberts <itals>et al</itals> in 2013<4>, it was found that HDL activity was improved in participants who regularly strength train.
With regards to getting started on an exercise programme – especially if you are unsure about what to do, or have problems or injuries that you may be tempted to use as an excuse not to exercise – a couple of sessions with a PT can really get you started. Numerous PTs are qualified to assist with dietary choices.
Smoking
The NHS has a programme to help you with your smoking habit. So now there are no excuses!
Medication
If all lifestyle changes fail to improve your cholesterol profile, for a person with high levels, drug treatment will depend on that level. Recommendations usually start with diet and exercise, but people with a higher risk of a heart attack or stroke may need to use statins or other medications.
Statins are the leading group of cholesterol-lowering drugs. They have caused some debate because, like all drugs, they can have side effects, including: statin-induced myopathy (a muscle tissue disease); muscle fatigue and cramps; and a slightly greater risk of diabetes and diabetes complications, though this is very hotly debated.
A person already on medication should not stop taking statins without speaking to their GP. A statin-intolerant patient, who cannot tolerate even a low dose or a different statin, may be able to be switched to an alternative medication.<5>
About the author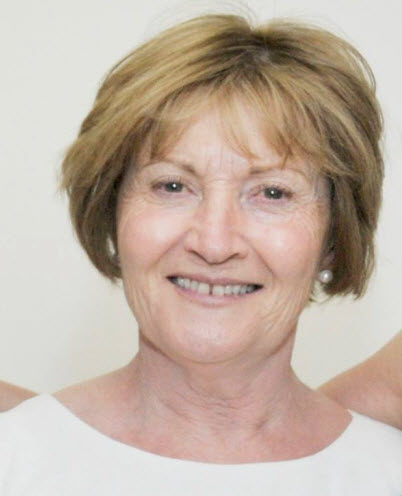 Pamela Anne Smith BSc. LLB Dip LP, is an ex nurse and midwife who has been associated with the teaching of exercise and health and fitness for over 40 years.
A member of Fitness Professionals for 25 years, she is certified with ACE as a Personal Trainer and Group Exercise Instructor, she also certified to teach Pilates and Yoga in all their forms.
References
www.nice.org.uk, accessed on 7 November 2019.
www.nhs.uk/conditions/high-cholesterol/cholesterol-levels/, accessed on 7 November 2019.
www.health.harvard.edu/heart-health/11-foods-that-lower-cholesterol, accessed on 7 November 2019.
Roberts CK <itals>et al</itals> (2013), Untrained young men have dysfunctional HDL compared with strength-trained men irrespective of body weight status,<itals>J Appl Physiol</itals>, 115: 1,043-49.
www.heartuk.org.uk/getting-treatment/statins, accessed on 7 November 2019.