FitPro reporter Olivia Hubbard gains comprehension on the 'fat myth' from FitPro Live presenter Sam Feltham after the Smash the Fat founder spoke to Australian cricket team captain Shane Watson live from India about his dietary experiences. Watson followed the controversial high-fat, low-carbohydrate diet after watching the film Cereal Killers, which FitPro reviewed back in March before interviewing the creator Donal O'Neill. FitPro delves deep, asking Watson how his athletic performance was really affected as a result of literally 'gorging on fat'.
The cornflake anger
"A cereal killer is me, myself and I against big food, big farmers and conventional wisdom."
"I'm going to gorge on fat."
"Let's start a real food storm, one cornflake at a time."
"I'm just going to get to the bottom of how I can drop dead healthy."
These are a few of the bold statements Donal O'Neill makes in the documentary Cereal Killers.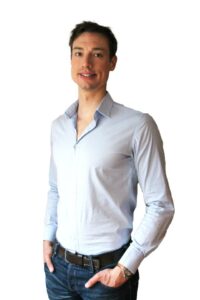 Meet Donal O' Neill, a man who at the beginning of 2014 wasn't imagined lying cocooned in the base of a coffin, drowning in nothing but our Tuesday morning finest cornflakes. We were told to consume our grains and pour those cereal bowls full with the sugary crunch, which is now described as a milky bowl of lies. "Lies" is how Donal' O' Neill describes the "myth" of carbohydrates.
Carbohydrate has been rooted in our nutritional discourse for the past 30 years as being the most dominant food group. This view was derived from the Seven Countries Study, which was formulated by Ancel Keys in 1958. Seeking to understand further, O'Neill attempted a one-month challenge to cut out all carbohydrate in the form of wheat and sugar from his diet. How much fat? O'Neill's diet consisted of 70% fat to be exact and the 41-year-old ex high jumper was consuming 100,000 calories in total. The one-month diet plan was implemented to tackle the threat of type II diabetes and cardiovascular disease and explore the relationship between fat intake and metabolic syndrome. O'Neill's father, a fit ex sportsman who pruned bushes and was known to have the odd cigar, suddenly had a heart attack and, struggling to comprehend how his father could suffer from type II diabetes, O'Neill began his challenge. O'Neill's story sparked debate internationally and was simply one man's quest to hack his genes. This one man has inspired professional athletes around the globe to follow suit and gorge on fat too. Here, Sam Feltham meets one of those sportsmen: cricketer Shane Watson.
It's just not cricket
A well-known face, Shane Watson is every bit at ease while on video link from India. The cricketer takes respite from the burning 40°C heat and the field to share how his life has been totally turned on its head.
"I've been incredibly lucky throughout my whole career to have the opportunities that I have had. I've always loved playing cricket. I try to be the best I can be and I am constantly discovering new ways in which I can improve," Watson says.
He goes on to add, "There is such a wide range of diets out in the mainstream nowadays and I've seen firsthand what it can mean if someone is given the wrong advice. My own father has now suffered with type II diabetes for the past five years now."
Watson took on board advice from Australian cricket team doctor Peter Brukner around 15 months ago, after he witnessed incredible results in the team doctor's health. Brukner lost around 12kg and handed Watson Gary Taubes' groundbreaking article titled 'What if it's been a big fat lie?', which suggests that the earlier belief of eating less fat and consuming more carbohydrates was the reason behind America's rising obesity epidemic.
Scattered regularly in the press, Watson is known to have struggled to keep his weight at a balanced level. Before games, the athlete would opt for pizzas and pasta dishes; the problem was – he wasn't expending that energy. One of the biggest challenges he wanted to overcome was to not feel 'hungry' all of the time. This factor proved a constant battle for the cricket captain and was a key distinguishable part of the fat-finding mission. Intrigued by the recent evidence that painted 'carb-loading' in the foggiest light, and with the help of Brukner, Watson began the challenge to decode the myth that states "don't eat fat, as you will get a heart attack!"
Fat takes an unjust back seat
Feltham, now in full swing, fires the questions, asking how the diet really altered his training and whether the earlier myths regarding the diet can be defused. He asks, "So, we all know that peer pressure can play a massive part while experiencing a diet such as this one. Did you feel under any pressure at all? I mean, obviously, you're in India – how have you escaped the naan breads and pilau rice?"
After a relaxed chuckle, Watson replies, "Of course there was some pressure. I think having the support that I had from Peter Brukner definitely helped me a lot. It was very helpful to be with someone who has undergone the same experience, but it certainly was strange not to be tucking into the naan breads. This was most definitely something I would choose to do before – carb load again and again before a big game."
Not all faces were smiling at the news of Watson's changed diet. The Australian cricket team's nutritionist was apparently not overwhelmed by the news of more and more cricket players opting for this said-to-be-proclaimed 'radical' dietary choice.
Opting for bacon
Watson is not the only teammate to opt for a tempting two omelettes for breakfast, and bacon and eggs. Fellow cricketers Mitchell Johnson and David Warner, for example, decided to push the naan bread to one side also and settle for cottage cheese and macadamia nuts pitch side. Since following the diet, Johnson has bowled 150km consistently for the last 12 months without injury. Watson tells Feltham he can't believe he is able to eat all of the foods he loves so much!
Watson's father was said to be "disappointed" after a first glance at the earlier dietary claims, so Feltham asks, "How have your parents responded to your diet change?"
Watson replies, "I feel that the older generation can perhaps be stuck in their ways a lot more and it was a slow progression for my father to realise there was a diet alternative to what he had been told previously."
Watson bowled over
Since Watson's father began to listen and take heed of the new information and began following the diet himself, his sugar levels have become more controlled and his doctors were "blown away". The sportsman's mother also decided to follow suit and has lost weight from consuming more fat and ditching the carbs.
Watson adds, "It is just a real shame that this information was hidden away for so long and was kept out of the public domain."
Feltham concludes the subject by stating, "Watson's father can now control his blood sugar levels a lot better through diet and not through drugs."
Should everyone live the bacon and egg dream?
FitPro wished to find out about the technicalities of the game, so we asked Watson how the diet has altered his ability.
"I would say the diet hasn't specifically altered my game," he replies.
"In fact," he adds, "it has altered my life. I have far greater energy levels than I ever used to. Also, I don't even waste an hour hunting around for lunch because I simply don't need it. I will eat eggs, bacon, omelettes and that will keep me going until late. The key ingredient of choice for me is macadamia nuts, which provide me with enough energy to sustain me right the way through until dinner time.
"We need to keep spreading the word. I think the food industry needs to listen and answer. The sad fact is, my father may have never suffered from type II diabetes if we knew then what we do now."
So, there it is: another personal story and another handful of macadamia nuts. To watch the full interview, visit Smash the Fat's website: http://www.live.smashthefat.com/low-carb-high-fat-diet/
For a closer insight into the research that got Shane Watson bowling for three days straight in 40°C heat and still having 'energy to burn', click here: http://www.garytaubes.com/