Meet the powerlifter who originally despised school sport but is now representing Great Britain in Texas. Olivia Hubbard talks deadlifts, depression and Taylor Swift with Cambridge girl Camille Holland. 
Exactly two years ago this week, Camille Holland hauled her older brother Alex onto her back and began squatting him. Her sibling weighs 85kg (13.5st). Not your average family activity, no. It was probably then that her brother began to take Camille's weightlifting interest seriously. Clearly, this wasn't a hobby. The astonishment was evident, grinning from ear to ear as he was lifted in the family's kitchen – his victory arm wrestles of childhood now seeming somewhat pitiful. That was two years ago. These days, the 27 year old has just competed in the World Bench Press Championships in South Africa, where she took bronze (with a PB of 107.5kg) and is now en route to the World Powerlifting Championships in Texas.
Olivia Hubbard: Camille, can you tell me about your early relationship with sport and fitness?
Camille Holland: It was non-existent! Although I was pretty active as I lived in the country, I absolutely hated PE at school. We did the typical school-type sports, such as netball, tennis and athletics. I was rubbish at them and would try to get out of going whenever I could.
OH: It was your older brother who got you into weights, is that right?
CH: Yes, he did. After finishing university, he gently persuaded me to go and train with him at the gym. We've always been close so I trusted him to look after me (although I was very anxious). It started by just messing around with weights and I didn't really know what I was doing, but I loved the feeling it gave me. At this stage, I had no idea powerlifting existed or where I wanted to go with it. I didn't achieve much for a couple of years before I took it more seriously. 
OH: Can you tell me about your journey from novice to competing at the European Powerlifting Championships?
CH: For me, competing feels the same whether it's at a local competition or on an international stage. I suffer really badly from anxiety and it doesn't seem to matter which platform I'm on, I'm unable to sleep and get quite stressed in the lead up. Once you've got your first competition under your belt and all of the 'silly' questions have been asked, you know what to expect going forward. No one cares about the weight on the bar; they care about you. There is a great community in powerlifting.
OH: Where do you train and can you tell me about the relationship between you and your PT?
CH: I train at the House of Fitness in Cambridge. It's a small, family-run gym and everyone is very supportive. I'm trained by Rhett Milton who is an IPF coach – we've been friends for around two years and met through training at the same gym. I switched to training with him at the beginning of this year when I found out I was going to be competing internationally.
OH: Why the change?
CH: Rather than just receive a training programme and guess what weight I needed to do each session and essentially 'blag it', I needed help with my form and to learn how to properly cycle my training so I would peak at the correct time for competitions. First and foremost, Rhett is such a friendly person – we can talk about anything. He is extremely knowledgeable and is constantly learning. He's open to new ideas that I bring to him and he reviews my programme on a daily basis to ensure I'm getting in the correct volume in the lead up to competitions. I train with Rhett three times a week and he sends me my programme for the other three days.
Training for gains
There's certainly not much time for Camille to enjoy some 'chill time' (or for her brother Alex to practise his arm wrestling) as she is training six days a week. Her commitment to the cause is so evident: training can last between one and three hours on an evening.

OH: Tell me about your training programme.

CH: We start off with the heavy, compound movements (squat, bench, deadlift) and then use accessories to focus on smaller muscle groups. As I'm in the 84+kg weight category, I don't need to watch what I eat as much as the lighter weight classes, but I do need to make sure I'm taking in enough protein for recovery and enough carbohydrates during the day so I'm fueled for my training. At the beginning of the cycle, it's all about high reps and high sets at a lower weight. A few weeks before the competition, the volume decreases (my favourite time!) and I'm lifting heavy for a maximum of three repetitions for several sets.
OH: How much do you lift? And how have you gradually increased the weight since you started lifting?
CH: It's all about the numbers! My current one rep max weights are: squat 200kg, bench press 107.5kg and deadlift 200kg. When you take up lifting, you always start with the empty 20kg bar or sometimes just dumbbells if the bar is too heavy. After five months of powerlifting, I competed for the first time and finished on a 140kg squat, 70kg bench and 150kg deadlift. Gradually, your 'beginner gains' trail off – this is a great time to get a coach if you haven't already got one as they can keep you progressing.
OH: I'm guessing you don't devour a glass of wine once you've done a 100kg bench press?
CH: I don't drink or go to bars because I know it will affect my training. My sundays are all about resting and meal preparation for the following week. I will do whatever it takes to get me to where I want to be. The GB team is very fortunate to be sponsored by SBD, who ensure we are kitted out with the best kit to train and compete in. In addition, my family, close friends and colleagues are incredibly supportive, I'm really lucky to have them all behind me. It makes things much easier!
OH: What weight are you aiming to achieve?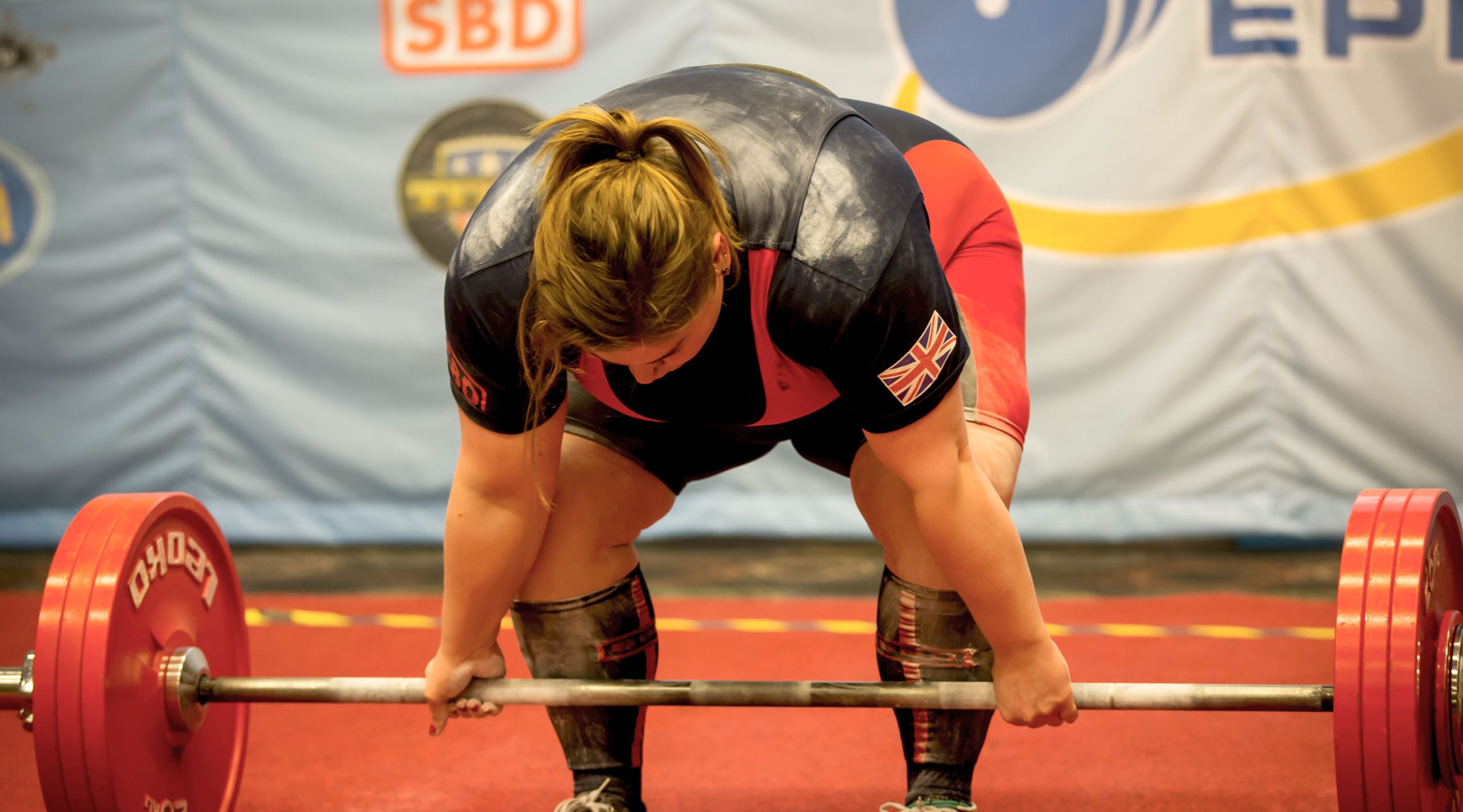 CH: In powerlifting, you're never satisfied and there's never enough weight – at one point, my goal was to get a 200kg squat and deadlift, and a 100kg bench. As soon as you achieve it, you look at your next goal. There's no end point!
OH: Where do you turn to for your education?
CH: Reading helps me to stay engaged with my sport, rather than relying on hearing everything from my coach. I love sharing new ideas with my coach from articles I've read and we always discuss them. I'm very critical with what I read – I don't take everything at face value so I enjoy the debates we have. I enjoy posts from Layne Norton, Breaking Muscle, Alexander Ferentinos and HeadStart Clinics.
Family support
OH: Most mothers would be cheering on from the sidelines, but your mum has also taken to the sport. How did that come about and what events has she competed in? That must be an incredible support for you?
CH: It's so awesome having her compete with me! She's competed twice now – once at a local event, which qualified her to compete at the British Championships where she took first place and three British records. As powerlifting is such a huge part of my life, I love that I can talk to her about my training sessions and she understands all the terminology, the struggles and the excitement of a new personal best.
OH: How does it feel to call yourself an athlete?
CH: I try not to think about being a GB athlete. It's an absolute honour to be chosen for the team as we have some incredible lifters, but I'm just doing what I enjoy doing. I'm doing this for myself. I love being able to share the experience with the best in the world but if I wasn't competing alongside them, I'd still be powerlifting and bettering myself. I've just come back from the World Bench Press Championships in South Africa where I took bronze – I now have one month before the World Powerlifting Championships in Texas. After that, I'll have around four months of high volume and no competing before the Women's British Classic.
OH: How does it feel to be representing British women?
CH: I truly believe there is a sport out there for everyone – regardless of your age, weight or gender. Don't be put off because you're not the fastest runner, or because you can't get a ball through a hoop. Look at what your strengths are and look into sports that will take advantage of them. I'm a solid build, have short legs and build muscle easily, so powerlifting is perfect for me. I promise when you find your 'thing' – whatever it may be – it'll be worth it and you will shine.
OH: What's your ultimate sporting goal for the future?
CH: Keep lifting, keep improving! One day, I'd like to be a world champion with a world record. I know I have to put in a lot of work to get there. It's something I'm prepared to do; I just need to be patient and consistent with my training.

OH: What's your favourite track to wind down to after training?

CH: I'm a massive Taylor Swift fan! I've been listening to the same album for several months now. I love having a sing song on my way home from training.
OH: Finally, how has powerlifting benefitted your life?
CH: Powerlifting has done a huge amount for me. The obvious benefit is that I'm stronger – I help friends move house and can carry all the shopping in from the car in one trip! I've also become a lot more confident.
"I'm still sensible – but things don't scare me any more. After experiencing an exceptionally difficult time in my young adult years, I certainly had the 'victim' mindset where I felt powerless and had lists of excuses as to why I couldn't do something. Powerlifting has helped me take control of my life and do something positive with it. I've met lots of interesting people in the sport and haven't yet met anyone who has a negative mindset or wishes you to do badly. It's a supportive community and you go through so many highs and lows with fellow lifters – you know you've made friends for life."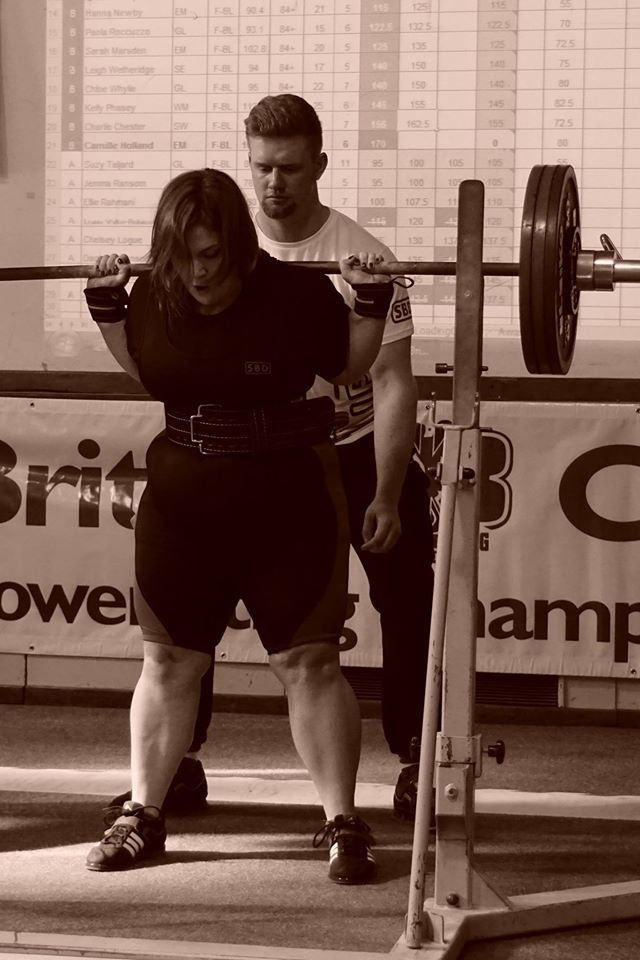 Don't miss our Inspirational Trainer feature in Fitpro's autumn magazine. Fitpro speaks to Camille's mother Ghislaine Holland about how coach Rhett Milton has motivated her to lift at 60 years old.