They are a city dweller's escape and a medic's nightmare, and there doesn't seem to be any sign of a decline in 'obstacle races' in the UK – everyone is getting involved.
Obstacle races
According to the Obstacle Race Association, 250,000 bodies enter 150 events each year.  The event offerings have come a long way since 1987 when Billy Wilson, a former soldier, created the first obstacle race (later known as Tough Guy). His course was regarded as a brutal cross-country run with haphazard obstacles (think billowing bales of straw to leap over). The purpose of the course was to make competitors reflect on the horrors of war, and the challenge got competitors to experience the addictiveness of fear. So, how are smaller obstacle course races trying to stand out in this crowded marketplace?
Obstacle race company, Wolf Run, pitched itself up against the big guys – Spartan and Tough Mudder. Wolf Run started small and was over the moon to have 650 runners for its first event. After just 18 months, it had reached 6,000 runners, and now the Wolf team averages more than 9,000 runners. The Wolf Run has been voted the best Obstacle Course Race in the UK.
"We reinvested everything we could into better organisation and better-quality obstacles," begins course director, William Moreton. "Each time people arrived for an event, they could see that we were committed. Our aim has always been to create a challenging yet inclusive event that has something to test the best and still be achievable for first-time runners."
There is no denying that this is fast becoming a saturated market. Moreton's Wolves have positioned themselves away from the 'extreme' perception of obstacle racing. "Being seen as extreme, I think puts a lot of people off entering. We are happy to welcome first timers – we aren't just a 10K, we are a community, and that is our proudest achievement and what we feel sets us apart," says Moreton.
Training tips from the Wolves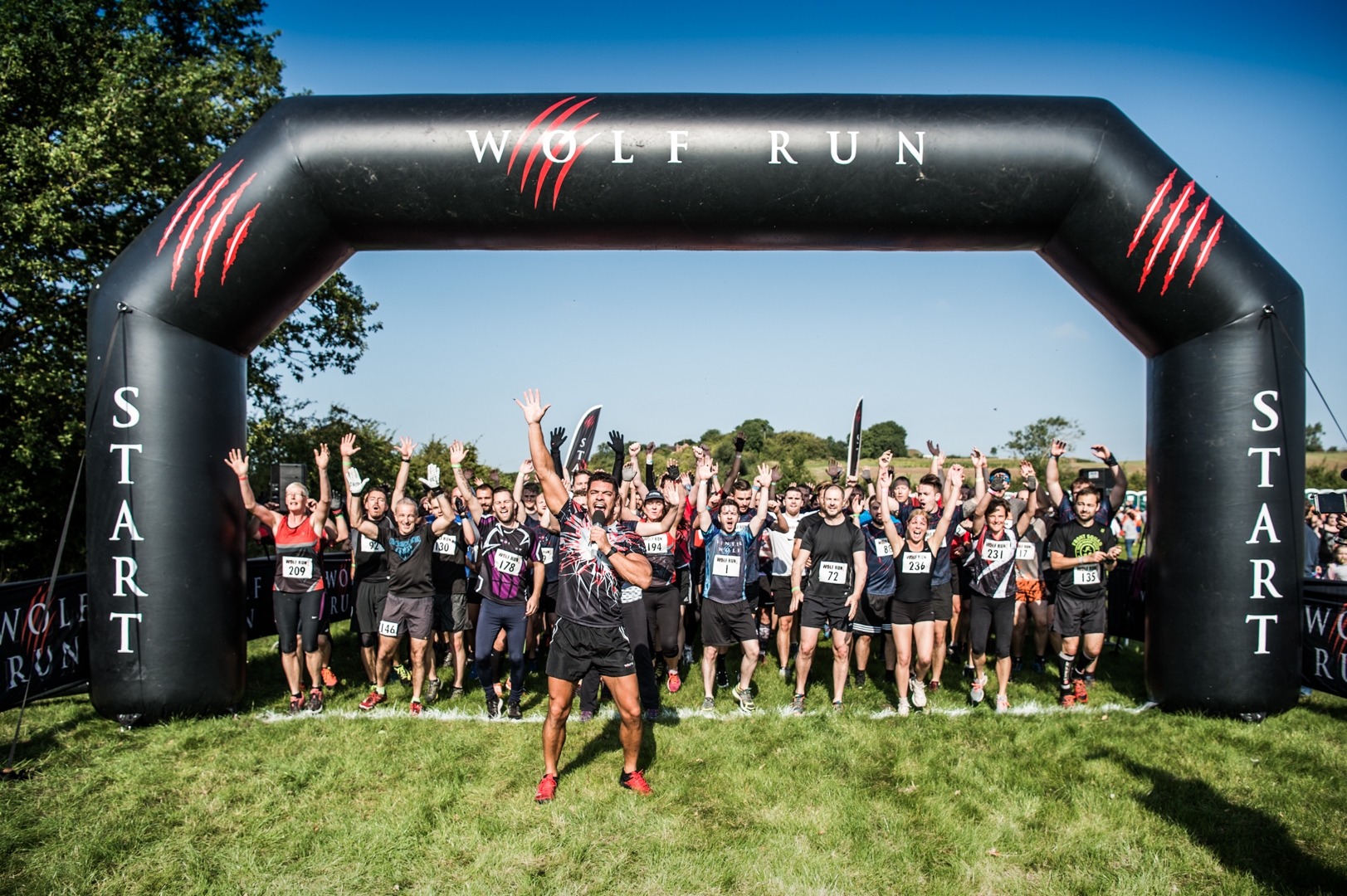 Off-road running – train in the park or rural footpaths, this will help bring your stabiliser muscles into gear and improve balance. Progress to include rougher trails where you have to choose your foot placement.
Upper body – look to include push-ups and core exercises at the end of your training runs before the warm-down. These lactic acid workouts are the most realistic way to train.
Crawl – you will find yourself crawling and scrambling a lot of the time. Moving quickly on your hands is a great skill to maintain speed. Keep your back straight and hips low for best results. Check out FitPro's national trainer manager Aaron Barnett's Instagram page for some mobility exercise inspiration:   www.instagram.com/coachazza/ 
Jumping squats – get dynamic with your jumping squats, it will help you attack the obstacles for some explosive, plyometric power.
Sprint intervals – short, sharp bursts within your normal run will be a good way of setting yourself up for recovery on the Wolf Run. Gradually build up the length and frequency of these sprints; 75% of top speed is plenty to begin with. Keep it going until you can feel yourself starting to slow down and then return to regular running speed. Make sure you are still able to keep moving and don't have to stop to recover; this would mean getting cold when wet and muddy.
The game show 
Event company, Rough Runner, plunged into the obstacle course race scene inspired by game shows such as Takeshi's Castle, Total Wipeout, Gladiators, and Ninja Warrior. "Rough Runner is a new breed of event," says the Rough Runner event team. "We're moving away from the military-style event that everyone else seems to be doing and bringing something new to the table. If, like us, you have always wanted to experience the game show obstacles, now is your chance!"
Rough Runner's advice for first timers:
Get muddy with a buddy
Don't stress about your time
Remember to have fun!
Events on the horizon
Man vs Lakes, Lake District
21 July 2018
Cross the quicksand of Morecambe Bay and go north through mountainous country to the foot of England's most famous lake. Head into the hills and forests and immerse yourself in the lake itself, tackling short wades, swims, slides, jumps and a floating assault course. Rack up a whopping 3,000ft ascent before a 'Swallows and Amazons' rope swing.
Entry: £145 (UNTIL END OF APRIL)
The Mudnificent 7, Warwickshire
11 August 2018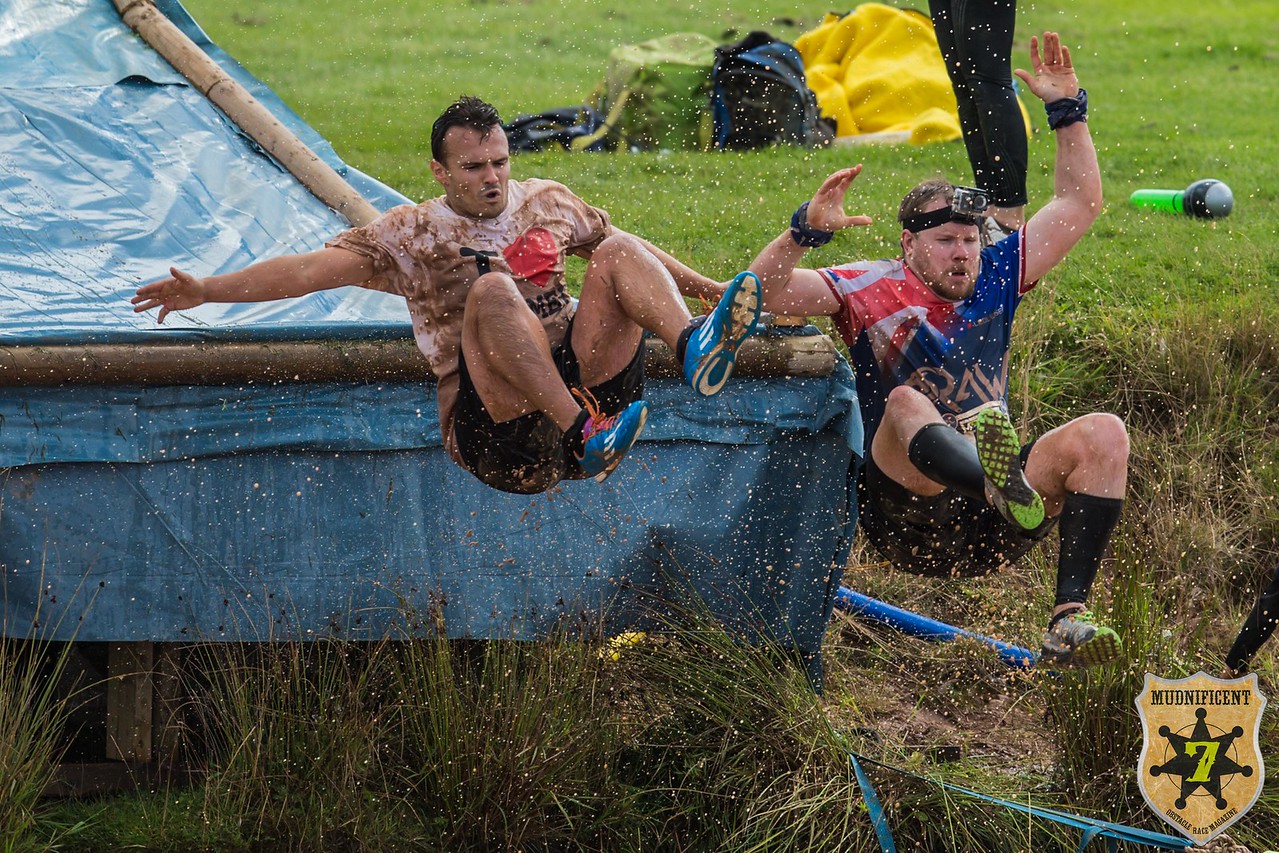 by Epic Action Imagery (epicactionimagery.com)
The Mudnificent 7 is the UK's obstacle course racing (OCR) summer festival. Not only will you experience a course designed by seven different race organisations, but you'll also visit the UK's biggest OCR expo at the same time. Check out the latest footwear, training techniques and nutrition info.
Entry: from £50 plus booking fee (spaces available from some Midlands charities)
Rough Runner, Scotland
18-19 August 2018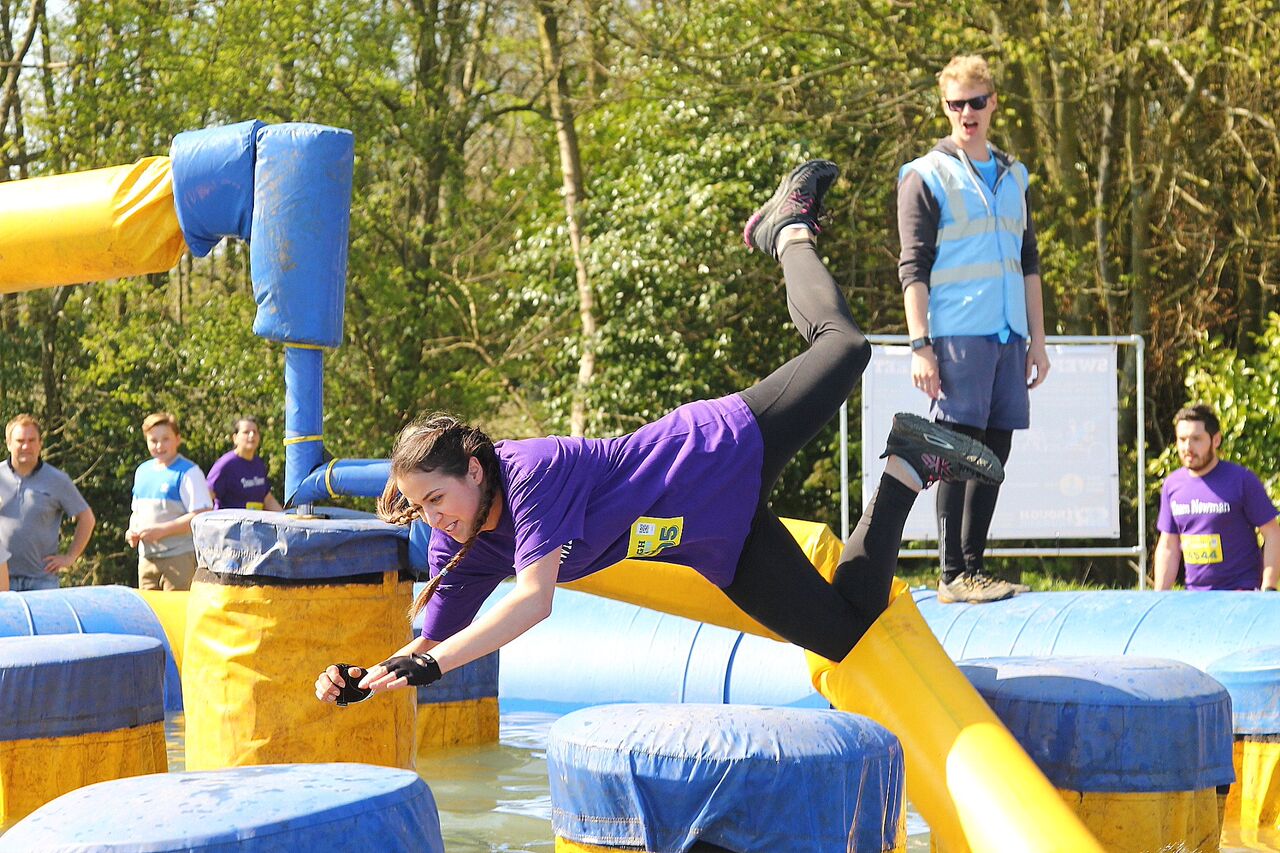 Rough Runner is a challenging but fun-focused course with a variety of obstacles along the way, each inspired by game shows such as Total Wipeout and Gladiators. Set over a choice of three distances – 5km, 10km and 15km – expect sweeper arms, giant pigeon battles and the travellator.
Entry:  from £40
The Wolf Run
2-3 June and 1-2 September 2018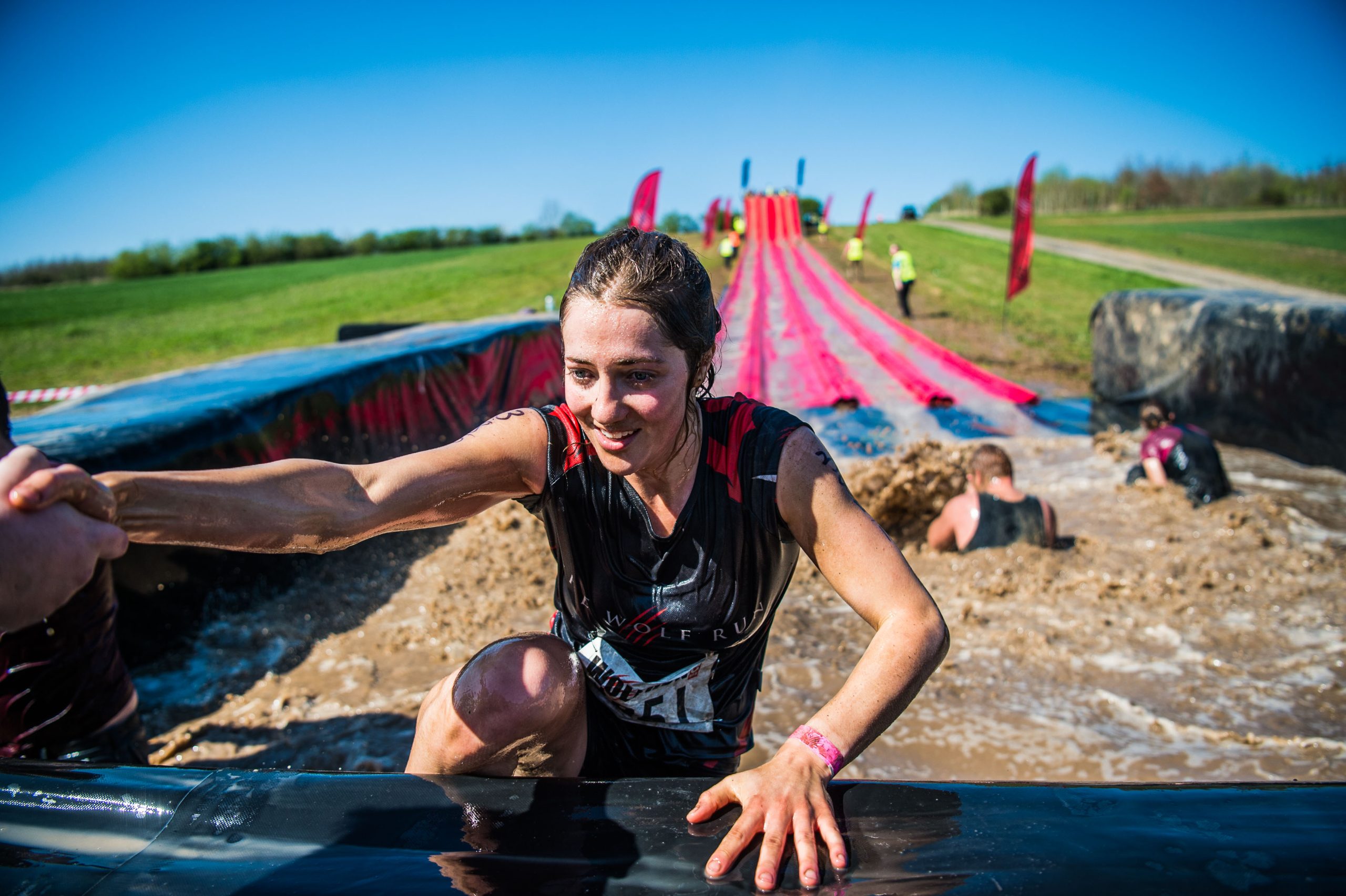 Naturally does it. Think icy lakes, thick mud and vast woodlands. It's a hardcore 10K; run in a pack or as a lone wolf. You will tackle a series of tough obstacles, both man-made and natural. You'll run, crawl, jump, wade and swim through the course.
Entry: £45
Where next?  Make sure you work on your box jumps in preparation! Click here