Lindsey Simpson chats through the results of the State of Mind Survey and discusses what actions we 'need' to take…
Co-founders of Workplace Mental Wealth Katie Lewis and Lindsey Simpson surveyed the fitness and active leisure workforce for the second time. Their aim was to explore both individual and organisational perspectives and experiences of mental health – the only nation-wide research of its kind in the sector. FitPro are firmly behind this initiative – it was a delight to have Lindsey highlight the main takeaways and hear her perspective on what action we need to take.
Their 'ambition is to normalise conversations and drive positive action around mental health for everyone working in fitness & active leisure'.
Watch now!
Download your FREE copy here of the survey and find out more about The Good Work Pledge too! FitPro signed up straight away and we'd love for you to check it out too ✔️
A little bit about Lindsey Simpson…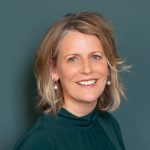 A communication and engagement specialist for over 25 years and a mental health first aid instructor, Lindsey works with organisations in a variety of sectors to create healthy cultures. Lindsey was the then FIA's first membership liaison manager and she's worked for some of the biggest names in the industry. Her commitment to workplace mental health and progress is coupled with a lifelong love for all things active. She is the lead researcher on the UK Fitness & Active Leisure Workforce State of Mind Survey, and co-founder of Workplace Mental Wealth and The Good Work Pledge.