Top image credit: Getty for The Invictus Games Foundation 
As September 2017 marks the third edition of the Invictus Games, Olivia Hubbard speaks to Dominic Reid, CEO of the Invictus Games Foundation, on how the Games were created and what being part of the Invictus team means for one UK athlete.
In March 2014, The Royal Foundation of The Duke and Duchess of Cambridge and Prince Harry, in partnership with the Ministry of Defence, announced an event that set out to 'create opportunity'. It was the year in which the Invictus Games were born – an international sporting event for wounded, injured, and sick military personnel. Of course, devising such an event was no easy feat. "There were two things that were instrumental in Prince Harry's thinking," begins Dominic Reid, CEO of the Invictus Games Foundation. "One was his flight back out of Afghan and when he was deployed there. He came back on the plane with three guys who were in induced comas and one guy who was in a coffin. I think that was a significant moment for him. The Prince's inspiration for Invictus came from having attended the American Warrior Games in the US in the summer of 2013, yet Prince Harry wanted to make it bigger – he wanted it to be more international.
"I was approached by Prince Harry's former private secretary. We only really had nine months to put the Games together, which is a ludicrously short amount of time. At this stage, we had no branding or funding." Invictus means 'unconquered', which was a number of people's choices for the brand name. The Games also has the inspirational William Ernest Henley's poem sitting alongside it, which really encompasses the Invictus message. Henley himself was an amputee, so it's a description of the dark place that he was in and how he fought through. Under the chairmanship of Sir Keith Mills, who had just delivered the London 2012 Games, a feasibility study was carried out with the Ministry of Defence to get a team of people together. With the backing of the Mayor of London, and the Ministry of Defence – the Royal Foundation provided £1 million of funding to help drive the Games forward.
London 2014 saw 13 competing countries experience the first Invictus Games, with more than 400 competitors getting involved. Initially, there were nine sports on offer with sitting volleyball, wheelchair basketball and wheelchair rugby defining the team sports category. Individual sports ranged from indoor rowing to cycling to archery. The Invictus Games Foundation found that everyone wanted to do everything; there is no limit to how many sports an athlete can enter, as long as there is not a clash on the timetable. The Games were initially intended as a standalone event but the impact on competitors and their friends and family was far greater and more positive than could ever have been hoped for. The organisers knew this couldn't be a one-off event and so established the Invictus Games Foundation to select the hosts of future Games and oversee their delivery, and ensure that hundreds more men and women around the world who are still embarking on their recovery pathway could benefit from taking part in a future Invictus Games. As Prince Harry explained after the Games in London, "For every competitor last September, there are hundreds of others around the world who would benefit from having the same opportunity." Since London 2014, there has been an Invictus Games in Orlando in 2016 with Toronto the next Host City in September 2017 and Sydney in October 2018.
"I think everyone came to it in 2014 thinking it would be quite a good Games; nobody expected the colossal event that it ended up being. It had a profound effect on people. They really took it to their hearts," recalls Reid. Yet there were initial concerns regarding the quality of sport that was due to be played. "The problem if you're doing a major sporting event is: is it going to make for compelling viewing? And we really didn't know. In the end, it was amazing – often the athletes coming in last got the biggest cheer. The Copper Box absolutely rocked on the night – the volume was actually recorded louder than at the London Olympic Games."
Reid was keen to highlight to his team just how poignant these moments spent with the athletes can be. "I told my team that there are going to be things that will hit them. I said give yourself some time to have a good cry. A lot of people did come up to me at the end and thanked me for saying that, it almost gave them permission to do it." Everyone has his or her own moment. For Reid it was an email back in 2014. He struggles to recall the moment even now without getting choked up. "The email was from a woman who married an American; he had been injured in combat. She wrote to thank Prince Harry and us – she thanked us for having seen her husband smile for the first time since coming back from Afghanistan. That happened to be my trigger, but everyone has their own."
Winspear for the win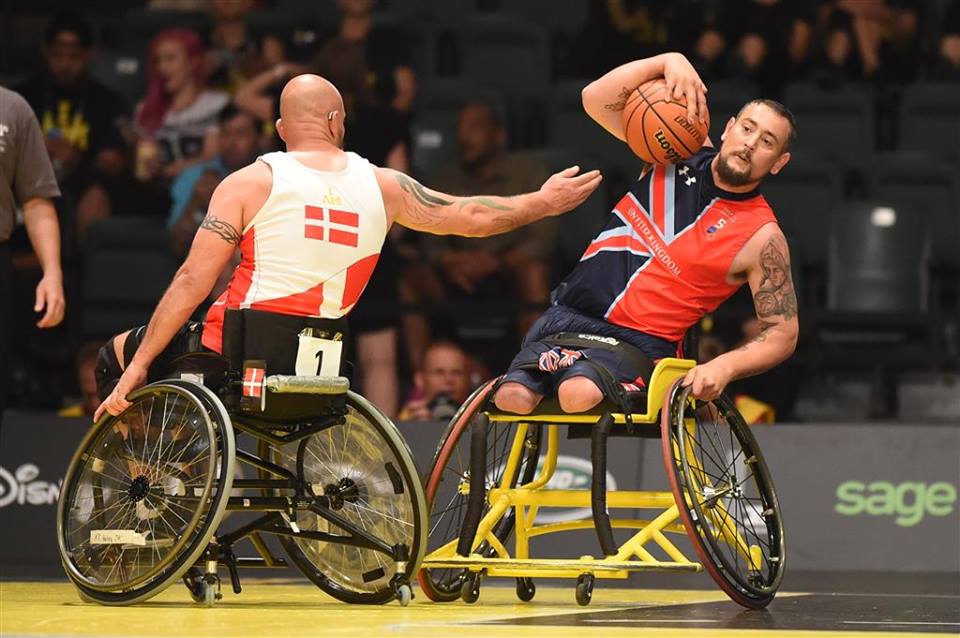 Caption: Craig Winspear, (right) credit: Getty for The Invictus Games Foundation
For Invictus Games athlete Craig Winspear, his journey in the Armed Forces began in 2008, one day after his 26th birthday. He served for almost eight years before being medically discharged due to his injuries. His role in Afghanistan was 'advanced searcher' and 'lead searcher'. "I would be sent out to search and neutralise the threat of IEDs," says Winspear. In 2011, he woke up in a hospital bed to find both of his legs amputated. "It took me a while to know what was actually real and what wasn't after waking up from being injured. I was heavily sedated for five to six days – I was in and out, and my mind was playing tricks." He continues, "I remember finding numerous IEDs before the one I hit. I remember how hot it was and the smell. When I was hit, I remember lying in the thick long grass trying to shout out, but nothing came out of my mouth; I thought that was it for me. Apparently, I was awake chatting to the lads before the Medical Emergency Response Team (MERT) arrived, but I don't remember that."
Winspear tells me that he heard about a new competition that Prince Harry was hosting in London in 2014 called Invictus Games; the email arrived from Help for Heroes and he thought he would give it a try. He had never played basketball prior to his injury – he made the reserve team in 2014. He tells Fitpro that the atmosphere and the determination of the competitors really pushed him forward to join a local wheelchair team and try for Orlando 2016. Winspear and his team won silver in Orlando; now Winspear will be trying to get the gold medal back from the US team when he competes in Toronto in 2017.
"I am striving to be part of a team, representing my country again. It's given me back the feeling of being proud when I am in my basketball chair, wearing the Invictus Games kit. I don't let my disability deter me from being active and playing sports."
'In a rut' is how Winspear describes the place he was in prior to discovering the Games and he spent most of his time on the sofa. Since being selected, Winspear is currently doing an hour of training on the court by himself or with a training partner six days a week, having one rest day. He also does strength and conditioning work in the gym three days a week. Within the Invictus wheelchair basketball team there are designated intense training camps. At the time of talking to Fitpro, Winspear was preparing for a weekend-long camp at Stoke Mandeville – it's a 6am start and goes on until 10pm at night. Athletes have just a five-minute break for a drink of water in between sessions and then they're back on. "I'm keen to organise some training as well at my local gym, not just for the Invictus Games athletes. It would be great to have everyone working together as a team." Winspear was at Headley Court Rehab Centre in Epsom until he was medically discharged in July 2016. That involved learning how to walk again, rebuilding all his muscle groups. "I was really thin after the injury, but when I was healing but unable to be active, I put a lot of weight on. I knew I had to lose weight to be healthier and knew I had to look after the body I had left." He refuses to be termed a 'hero' and when we ask him why that is, he replies, "[The] Heroic are those that got me out, the MERT, the nurses and surgeons at Role 2 Hospital in Afghan, Birmingham Queen Elizabeth Hospital, right through to all of the staff at Headley and my family, too. Without all of these people, I wouldn't be here or the person I am today. I also think Prince Harry has done an amazing job. I don't think even he actually realises the impact he has had on people involved in the Invictus Games; it's brought people out of the darkest places and given them meaning again."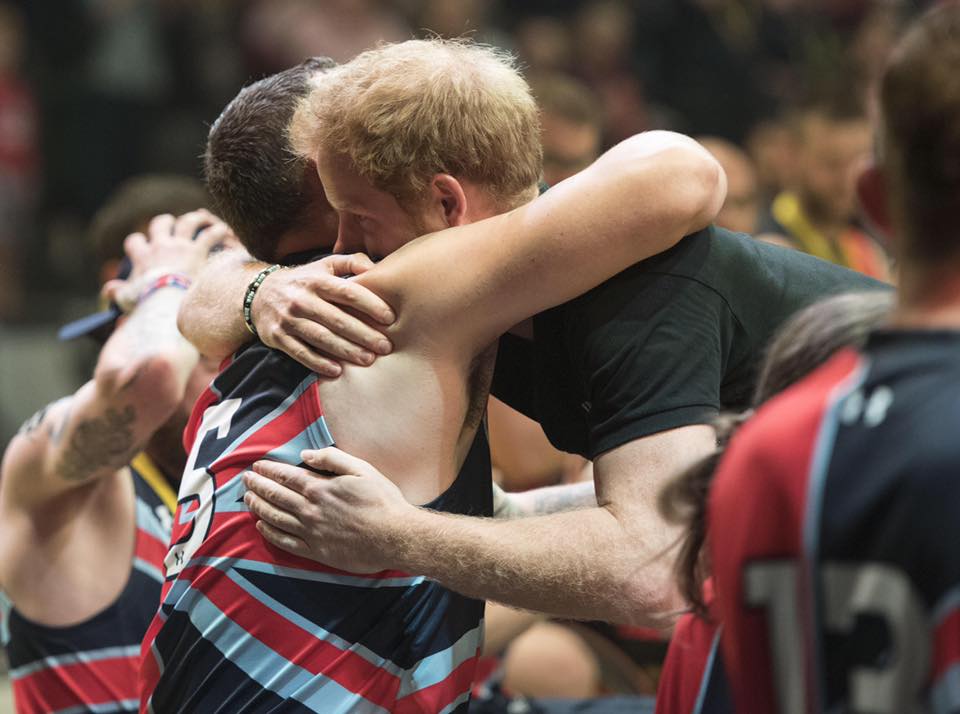 Caption: Craig Winspear and Prince Harry unite 
Credit: Getty for The Invictus Games Foundation  
Closing the gap
Dominic Reid was keen to highlight the importance for fitness professionals to get more involved in the rehabilitation market."In this country, we are extremely good at sports rehabilitation for the military, whether it's Headley Court or Queen Elizabeth Hospital in Birmingham, Help for Heroes or the new defence national recovery centre up in Stamford Hall, which opens in 2018. What we need to do now is close the gap. If you're in the military and you come off your motorbike, then your chances of rehabilitation are 80% or more; if you're a civilian from a similar background and you suffer similar injuries, your chances of rehabilitation are just 15%." University Hospitals Birmingham NHS Foundation Trust (UHB) is world-renowned for its trauma care. The Trust hosts the Royal Centre for Defence Medicine (RCDM) and has, since 2001, been the primary receiving hospital for all military patients that are injured overseas. This combined experience of treating trauma patients and military casualties has led to the development of pioneering surgical techniques in the management of ballistic and blast injuries, including bespoke surgical solutions for previously unseen injuries.
Sir Keith Porter, Professor in Clinical Traumatology, who is Clinical Service Lead for Trauma at the Queen Elizabeth Hospital Birmingham, which is run by UHB, told Fitpro, "Lessons learned from the military have been a major driver in setting the standard of care in Major Trauma Centres (MTCs). All of the learnings from treating military patients is now deployed for NHS trauma patients pre, during and post their hospital care. Rehabilitation actually begins on day one for them. As a consequence, an additional 650 lives are saved each year in England."
Reid wants to encourage any fitness professional with an interest in rehabilitation to get involved. "It affects everybody," says Reid. "You've got those people injured in the Manchester bombings, but the sad truth is, they won't be the last. In this country, we provide excellent support to the military – this should be expanded out. I want to see more of it happening in order to help civilians overcome trauma. One of the great things about the Invictus Games is that it's caused rehabilitation to develop in different ways and in all sorts of different countries, which is great."
It would seem that nothing will deter Craig Winspear from conquering new goals, his determination and strength will have him aiming for Sydney in 2018, where preparations are already under way. "I would like to continue with wheelchair basketball. A future goal of mine is to concentrate on running. I have blades now and like to run now and again," he says.
Routes into rehabilitation for Pts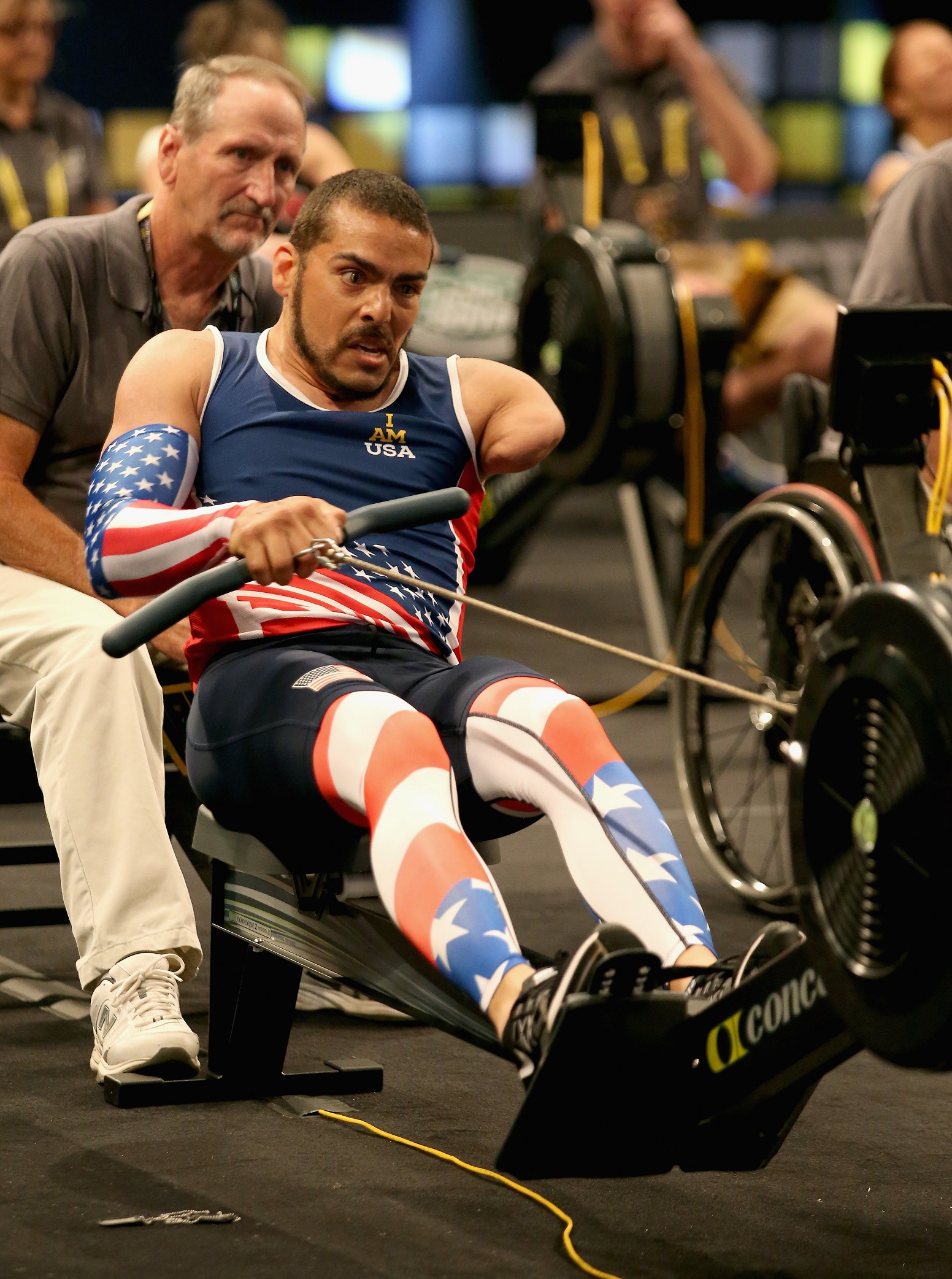 BASRaT degree BASRaT-registered sport rehabilitators complete an accredited three-year BSc Hons degree or an accredited master's degree. The course content and teaching methods are continuously monitored and annually audited by BASRaT. For a graduate to be accepted on to the BASRaT register, sports rehabilitators must have completed a minimum of 400 hours of supervised clinical work in a range of environments, and continue a rigorous process of continuing professional development, which is audited annually by BASRaT. Note: BASRaT offers a number of different membership options.
For a full list of universities that offer rehabilitation degrees,
please visit: basrat.org/home/wheretostudy
At Nottingham University, trainers who have had a break from education would need a 2:1 degree in a relevant subject area within the last three years to meet the criteria for entry. More requirements can be found online.
Education providers such as Gray Institute®, Faster Global and Core-Kinetic offer short courses for an initial insight into the rehabilitation field for fitness professionals.
As ever, we would love to hear your stories and comments on the piece. Contact us at: publish@fitpro.com
Tweet us at: @fitpro_online
Top image credit: Getty for The Invictus Games Foundation 
This article was first published in Fitpro Autumn Magazine 2017. View the full Fitpro magazine online if you're a FitPro member – FitPro Magazine