As we live through a global pandemic, trying to re-adjust, we have the opportunity to re-evaluate. What is important to us? What has put us in the position we are in, workwise, during this unique time? Forced into new ways of working and connecting innovatively with our clients, some trainers have found this hard; others, effortless. Alongside looking for new business avenues, now is the time to review our relationships. Far from just providing a workout service, the relationship you have with your clients has put you in your current position, positively or negatively.
'Success' as a trainer is when clients achieve their goals, health benefits, body transformation or lifestyle change. Relationship success, however, should address four main areas: expectations, communication, intimacy and trust. These key building blocks do not come in any particular order or pattern and vary in importance from person to person. Each person will require something different to build the trust they need to allow you to develop from instructing them, to coaching them, to transforming their lives. Establish from the start that the training process should allow both of you to get the most out of the relationship, bettering coach as well as client. Relate to each other in a proactive, productive and reflective way – you are both in a position to grow.
The 'intimacy continuum' developed with a client is a set of behaviours and experiences that allows them to feel they are being catered for on a personal level. Long-lasting, prosperous relationships take into consideration the people at hand and what level of contact and love they require to grow. A productive feedback loop is needed to help you understand where each of you is in the process.
Each client brings differences, which we must adapt to and take note of. As a coach, it is important to regularly ask for feedback: how has a session been, how is the client feeling about their goals, what can you do better? Ask from both sides.
When a client starts, they expect the relationship to be based on training and exercise, but it can evolve into a lifetime of wonderful connections and friendships. Creating a long-lasting routine for them is paramount; however, the midweek text to ask how their week's going, your understanding of their history and where they started, or the hug or handshake you greet them with can mean as much as the exercise. It is so important for a client to tell you their feelings and thoughts about the process and progress; you must develop enough trust to allow those conversations to happen openly.
The intimacy continuum will be different for every relationship you have. Understand what they want personally. Enjoyment can be heightened or aggravated by certain things you do or they do – be aware of the cues. Some may enjoy the hug on arrival or the question about how their daughter's birthday was the week before. Others may not like to be pestered, whereas for some you may be the only person to ask them how their day is going. Awareness of what makes them happy, as well as you, creates a fruitful relationship over time.
Trust is the firm belief in the reliability, truth or ability of someone or something, and is the foundation of a strong working relationship, instantly achieved or grown over time. Someone can trust your informed, qualified opinion, based on your accomplishments, or trust your consistently reliable effort. A trainer must trust their clients – that they will pay on time, execute a plan to the best of their ability, turn up. Trust is diminished when someone is often late or cancels at short notice; expectations will be lower. If a client is on time for every session and creates a feedback loop to explain what's going well or not, regularly, you will be much more invested in them.
Some may trust and believe in you after your first session because you constantly praised them and coached them in a caring manner; other clients may notice the questions you have answered for them over time, which has given them the knowledge they need. A good start doesn't mean a client will continually trust you months down the line – you must prove yourself and invest in gaining the trust of a person you care about.
Someone's trust in you will grow or diminish depending on what is wanted from you and what you give. You will always be asked about your experience and this can be an important position to take, requiring honesty. Over-promising and under-delivering causes breakdown in relationships. Respect is gained by how you do the small but important parts of any job – punctuality, manners – your professionalism. Becoming a person who is reliable and trustworthy is invaluable to a healthy relationship.
Both trainer and client have expectations and feelings around setting and achieving goals. Any formula must not only have a manageable timeline but allow both parties to respond to sessions to get the experience they really want. A trainer may have unrealistic expectations of the amount of time and effort a client is willing to put in, and a client may have unrealistic expectations of the time it will take. Each client will have different training styles and focus needs to be on creating long-lasting benefits instead of just fast results.
A need is an essential requirement. The need for communication can be divided into three – tell, sell and discover: telling someone what is important, explaining why it is important and discovering what is important. These needs can be immediate, such as a contract or establishing guidelines, or they can be discovered later. Allow understanding from each person's perspective on what they want to achieve and why it is important.
As trainers, we must inform a client of our basic needs from the start – what we want from them – a commitment to training, punctuality, etc. You also need an informed opinion: why people should follow a way of training, why you've come to this conclusion. This can alter over time as information and time structures change. Similarly, clients explaining their goals and why they have them can change – someone who is adamant that they only enjoy high-intensity training might fall in love with a new style and want their journey to take a different route from the one planned.
Success in your journey with clients is based on the relationships you develop and how the following are handled:
Trust – becoming a reliable person who regularly proves their character
Intimacy – the depth to which your conversations go, your understanding of them as a person and why they want to achieve their goals
Expectations – knowing what you both want out of the process, goals, personal growth, friendships
Communication – collecting feedback and regularly knowing what you are both finding positive or negative, and what each of you can improve to better the working relationship
The process of understanding everyone and their needs always differs but will require these four factors, at different times, in varying order and intensity.
Author bio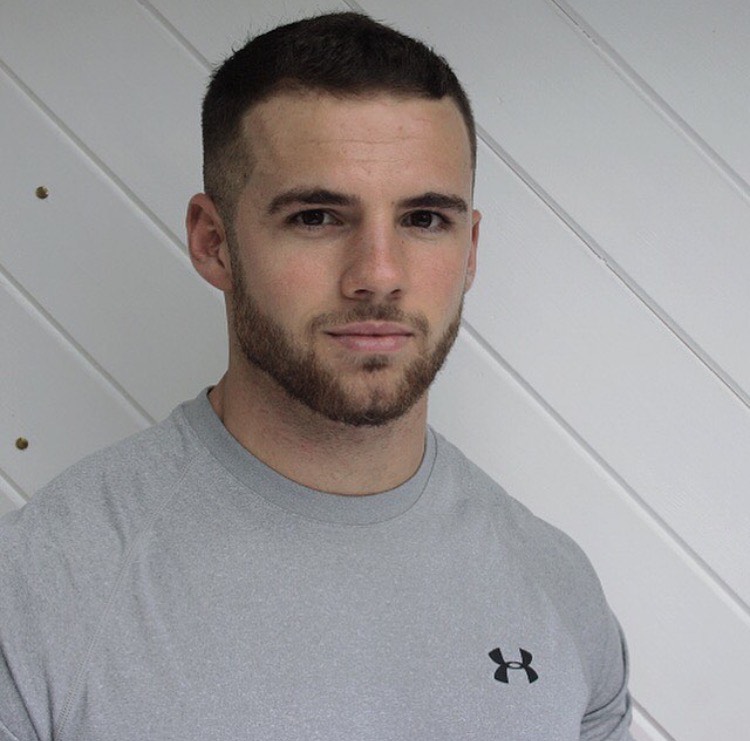 Photo credit: Karen Mortimore
Jake Bevan has worked Internationally as a Personal Trainer for 7 years to Actors, Professional Esports, Equestrian Athletes and Personal Trainers. Alongside this, he mentors, coaches and consults for gyms recruiting fitness professionals.