With 2020 just around the corner, now is the perfect time to cater for a new clientele and enhance your skill set for the new year.
Looking ahead at the clientele market for fitness professionals, one of the biggest groups will be people aged over 65. A study published in May 2019 from Age UK found that there are currently around 12 million people aged 65 and over in the UK (1). This figure is only set to increase and, by 2030, one in five people in the UK will be aged 65 or over.
So, as a fitness professional, are you prepared to accommodate this group to make up a large portion of your clientele?
We all know the saying, 'with age comes wisdom', but more realistically it should be 'with age comes wisdom and health problems'. The likelihood of being disabled and/or experiencing multiple chronic and complex health conditions increases with age. To be able to properly support these clients on their fitness journey, you need to understand how various conditions will affect their ability, mobility and mental health.
1 in 2 people in the UK born after 1960 will be diagnosed with a form of cancer during their lifetime (2). If you haven't experienced it personally someone close to you likely has. There are a range of lifestyle changes that can be made to reduce the risk of certain forms of cancer. However, the single biggest risk factor for cancer is not preventable, and that is age (3).
As we age the chances of being diagnosed with cancer increases and half of all cancer cases occur in people age 70 and over in the UK (4). Our CPD Cancer and Exercise course, from our Movement is Medicine section of our online education platform, has been tailor-made to offer basic- level advice and information for personal trainers working with cancer patients. It will help you to understand how cancer affects the body, how to utilise exercise to support sufferers of the disease on their cancer journey and much more.
In this blog series, we show you a sneak peek of our Movement is Medicine courses.
The third part in this series is: Cancer and exercise – the basics by Marion Foreman.
In the first video, course author, Marion introduces you to her course and tells us why training clients with cancer should matter to you. In the second video, we hear from several clients who explain the benefits of having a personal trainer who understands the unique needs of clients who have experienced this disease.
Comments from the course author:
Cancer' is a much dreaded word in our society.  According to Cancer Research UK (CRUK), there are 363,00 new cancer cases diagnosed every year in the UK. When that diagnosis is given to someone there are so many thoughts and anxieties to deal with.  If it's one of your clients, or someone new who comes to you for help, then you need to know what they are up against and how you can help. Exercise has been proven to help with preventing cancer, aiding recovery and reducing the incidence of recurrence  https://www.macmillan.org.uk/documents/cancerinfo/physicalactivity/movemore.pdf If you would like to be prepared and safe to work with people who are on their cancer journey then take a look at this course – it's your chance to make a difference to someone's life.
About the Author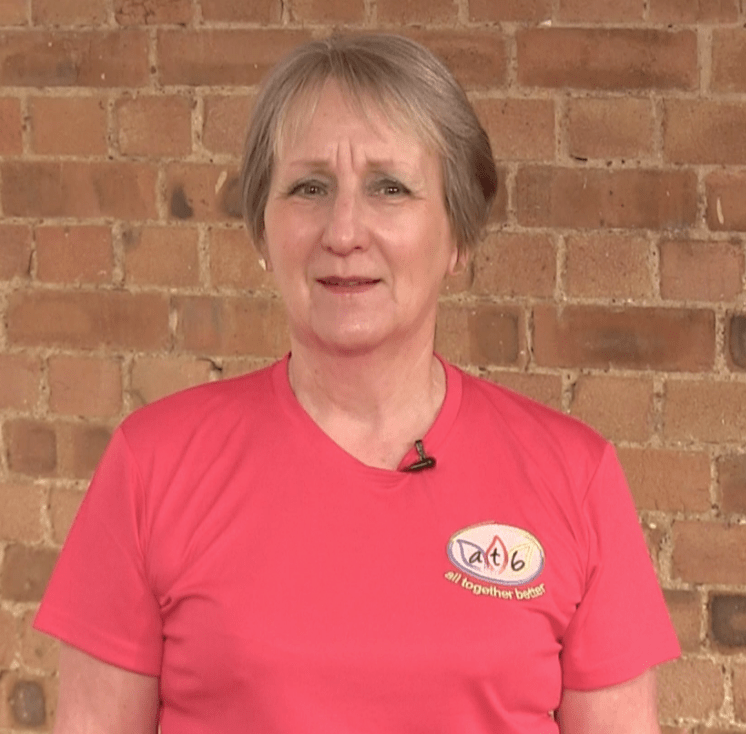 Marion Foreman is an experienced cancer nurse and a personal trainer with a Level 4 Cancer Rehabilitation qualification. She runs circuits classes twice a week for people on their cancer journey. Marion also carries out the assessments for all patients referred to the 'Get Active' programme, which is run by a local charity.
If you would like to listen to a podcast exploring how to prepare for a client telling you they have cancer click HERE
References