It's time to solve the headache of finding group exercise cover, says Danica Nicolau, Head of Engagement, CoverMe.
Encouraging clients to succeed and playing a fundamental role in their fitness journey is one of the most rewarding aspects of being a group exercise instructor or personal trainer. But behind the scenes, managing the group exercise process can be chaotic. One of the biggest challenges group exercise instructors and studio owners face is managing emergency class cover.
As exercise professionals we've all been there – you are scheduled to teach a high-impact class at 9am but your babysitter cancels, you wake up feeling under the weather or the classic – your train is cancelled. Last minute you are scrambling to find someone to cover your class. So, you resort to WhatsApp and Facebook groups and manage to find a yoga instructor who can help. Yoga? That's not what the studio members signed up for. But you are desperate, you can't make it in to teach, so you accept Allie's offer and she saves the day.
Or does she? When Allie shows up, uninsured, without a playlist and teaches yoga in place of your high-impact class, it has an effect on the members' experience – something the studio manager only discovers when frustrated members finish the class.
As Russell Barnes, CEO of David Lloyd Leisure, recently said on BBC's The Apprentice, "There is a lack of really, really good trainers … and that's why operators such as ourselves are trying to hang on as hard as we can to those trainers because they're the reason why, very often, members come again and again."
Members show up for the instructor experience. Being a group exercise instructor goes deeper than choreography and class content. Instructors connect with their clients and play a vital role in their motivational journey. And when strong connections are formed, instructors are irreplaceable.
It's an ongoing challenge to find and retain great group exercise instructors and an even greater headache to find suitable cover for superstar instructors. According to a survey conducted by Club Industry1, more than half of the gym owners and managers surveyed said that finding emergency class cover is one of their biggest challenges. Often, managers and staff don't have efficient systems in place to find instructors. Instead, they resort to the following to source cover when instructors don't show up:
A substitute instructor list.
Asking other instructors to cover their class: in most cases, the responsibility of finding cover falls on the instructor who is sick, so they often take to WhatsApp groups, Facebook groups and internal contacts (other instructors) who teach at the studio.
Offering additional pay or an incentive.
Cancelling the class.
When their back is against the wall, studio managers often have to accept whatever cover they can get, rather than the cover they need for a great member experience. And this has repercussions for members.
According to a consumer survey on class disruption, conducted by group exercise cover app CoverMe, 13.5% of classes are cancelled or run by another instructor frequently, once a week or more, and 20.2% of classes are cancelled or taught by another instructor twice a month or more. In turn, 28% of members said they would raise concern with staff in the case of a disruption; 30% would change to another class; 16% would cancel their membership; and 17% said they wouldn't cancel their membership but would book a class at another club. Only 25% said they would "not worry about it and enjoy the class anyway if it is still taking place". So, generally speaking, there is a clear correlation between class disruption and member experience/dissatisfaction.
And it's not just hard for studio managers. Finding cover can be just as painful for group exercise instructors. Not only is it stressful, but it can also take up a lot of time and energy that could be spent on other important tasks. Plus, the process of finding a suitable replacement instructor can cause burnout, which is never a good thing. And let's not forget that instructors may also face a loss of income, disruption of their routine and potential damage to their reputation if a substitute instructor doesn't deliver a great class.
Ultimately, it's important that studio owners and instructors have access to new and innovative resources that make the process easier, such as management apps or systems that streamline cover provision. That way, everyone can focus on what really matters: helping people to achieve their fitness goals and live healthier lives.
Author Bio: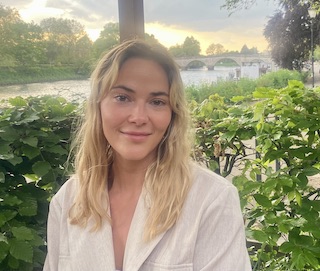 Danica Nicolau is a Pilates and yoga sculpt instructor with over five years of teaching experience, working as head of engagement for CoverMe fitness. Danica is passionate about motivating others to achieve their fitness goals and enthusiastic about innovating the fitness tech space.
References:
https://www.clubindustry.com/commercial-clubs/studio-owners-identify-their-three-biggest-challenges-as-rebuilding-memberships