Lockdown changed a lot of aspects of everyone's lives. In this blog, we explore some of the weird and wonderful recipes the FitPro team has been trying during lockdown. While none of the team got in on the breadmaking hype, there were certainly some creative and unusual concoctions tried and enjoyed!
Cornflake KFC – Media and content assistant, Dominic Munson

This is something I had seen on TV and was curious how close this healthier version could get to the real thing. While there is no beating the real thing every once in a while, these were a tasty alternative.
Serves 4
Ingredients:
3½lb of chicken (both chicken drumsticks and breasts work well)
200ml of milk
1 tbsp lemon juice
90g cornflakes
1 tsp paprika
1½ tsp onion powder
1 tsp of garlic powder
1 tsp thyme
Salt and pepper to taste
One of the biggest benefits of this recipe is its versatility when it comes to flavours, so we encourage you to add other additional spices to it that you prefer.
Method:
Preheat the oven to 200°C/180°C fan/Gas mark 6.
Remove the skin from the chicken.
Pour the milk into a large bowl, then add the lemon juice and stir – the milk will curdle, don't worry! Season with salt and black pepper, then add all the chicken thighs, drumsticks and breast pieces and turn to coat all over. Set aside.
Tip the cornflakes into a large Ziplock food bag, add the paprika, onion powder and thyme, and any additional spices you prefer, then seal and bash with a rolling pin until the cornflakes are evenly crushed.
Open the bag and add the chicken pieces to the crushed cornflakes, one at a time, turning until completely coated. Lift out and place onto two baking trays – put the chicken breast pieces onto the trays. Repeat until all the chicken pieces are coated.
Bake the tray of chicken in the oven for 35 minutes or until all the chicken is cooked through.
Strawberry risotto – Managing director, Jane Waller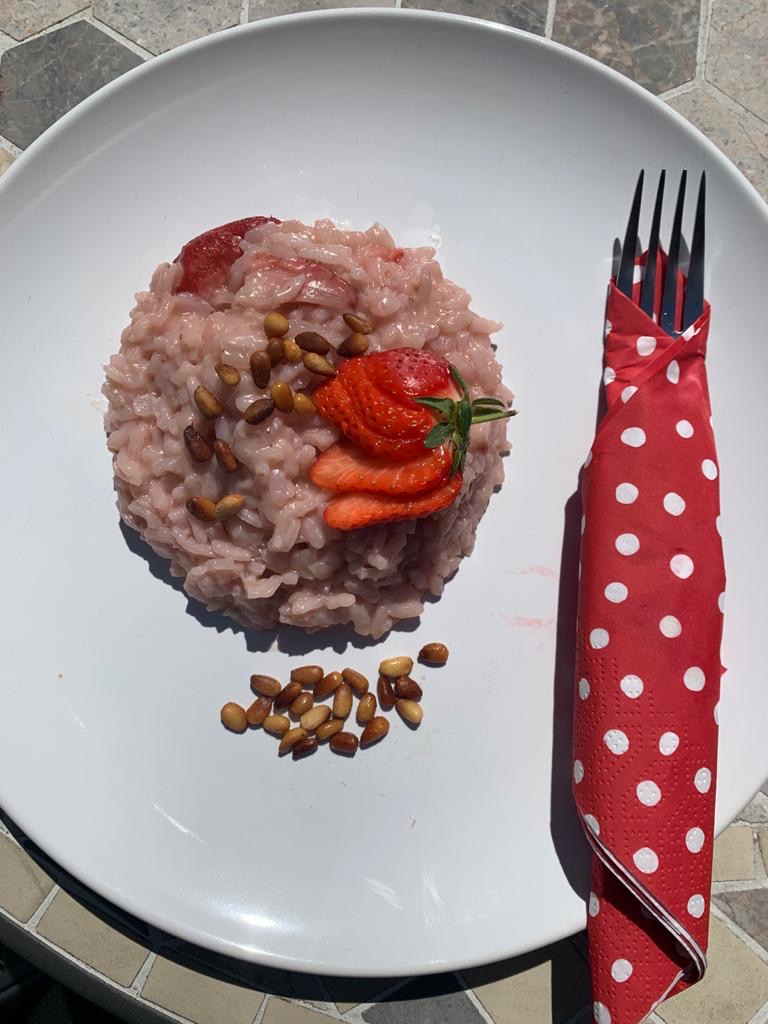 Don't knock this one till you have tried it. I found this recipe when I was scrolling through Pinterest looking for inspiration for the following week's meals. While it is certainly an unusual combination, I enjoyed the mixture of the tartness of the strawberries with the creaminess of the cheese flavouring you get in a normal risotto.
Serves 4
Ingredients:
900ml vegetable stock
6 tbsp butter
1 onion, finely chopped
300g risotto rice
400ml dry white wine
480g hulled strawberries
225ml heavy cream
Salt and freshly ground white pepper
Method:
Pour the stock into a pan and bring to a boil, then reduce the heat and simmer.
Meanwhile, melt half the butter in another saucepan. Add the onion and cook over a low heat, stirring occasionally, for 5 minutes or until they have softened. Add the rice and cook, stirring, until all the grains are coated with melted butter.
Add the wine and cook for another 5 minutes, or until the alcohol has evaporated. Add a ladleful of the hot stock to the rice and cook, continually stirring, until it has been absorbed. Continue adding the stock, a ladleful at a time, and stirring until each addition has been absorbed. This will take 18-20 minutes.
Meanwhile, set a few whole strawberries aside for the garnish and mash the remainder together in a bowl. Ten minutes before the end of the cooking time, add the mashed strawberries to the risotto. When it is almost ready, gently stir in the cream and season with salt and pepper. Serve garnished with the reserved whole strawberries.
For extra texture and nutrition, I enjoyed adding pine nuts.
Dalonga coffee – Business manager, Darren Orton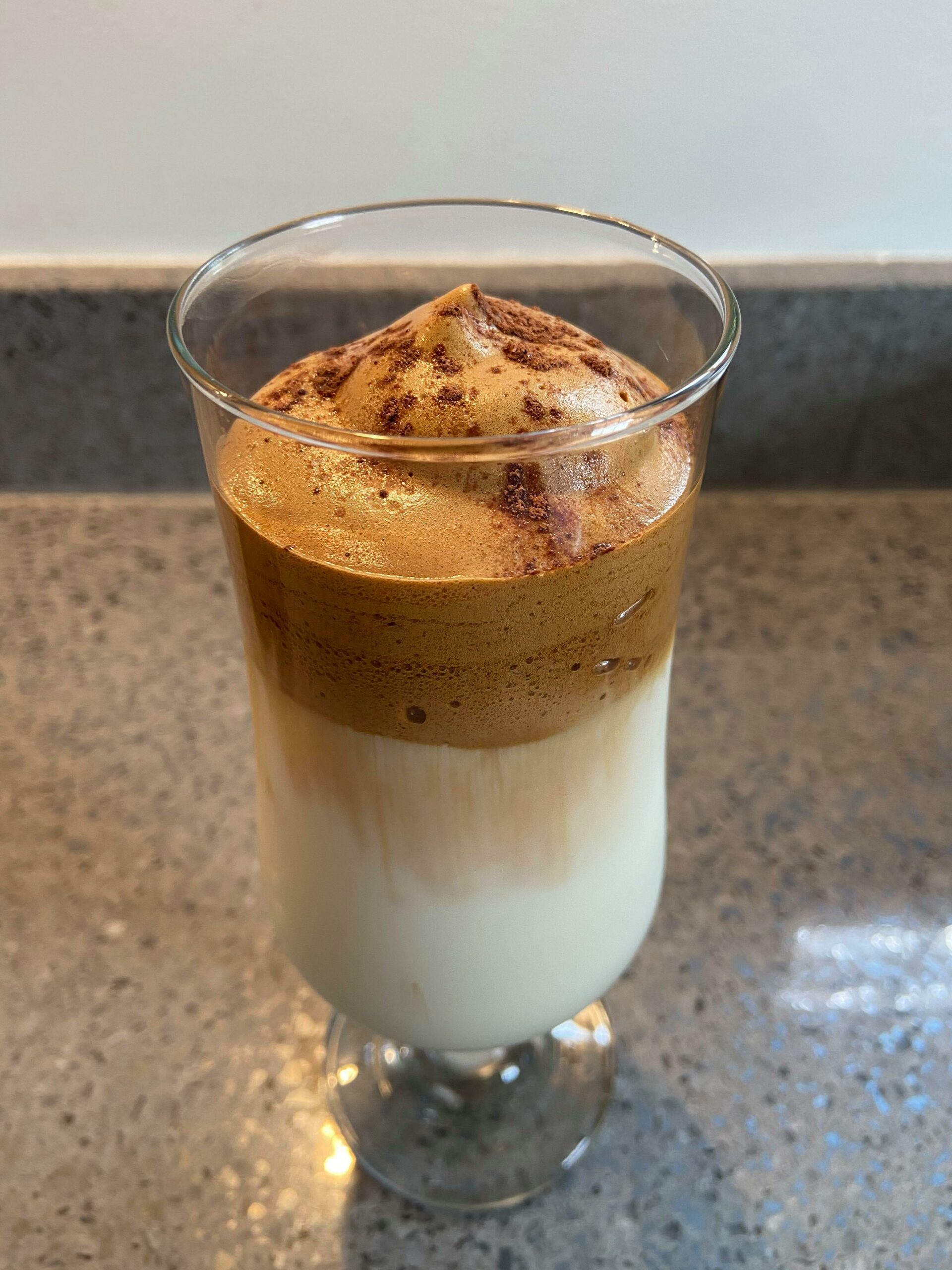 This was something I had seen on my Facebook feed near the beginning of lockdown. The pictures I had seen all over social media looked great and the idea of getting my needed caffeine fix in a tasty ice-cold drink was too irresistible, especially in this sort of weather.
Ingredients:
2 tbsp instant coffee
2 tbsp sugar
2 tbsp hot water
Your preferred type of milk
Method:
Whisk together the coffee, sugar and hot water until peaks start to form.
Put one or two scoops of the coffee mixture on to your milk of choice!
Tip:
If you like to have flavoured syrups with your coffees, add this to the milk before you put the scoops of coffee mixture on top.
Marmite and cheese scones – Marketing manager, Kirsten Carter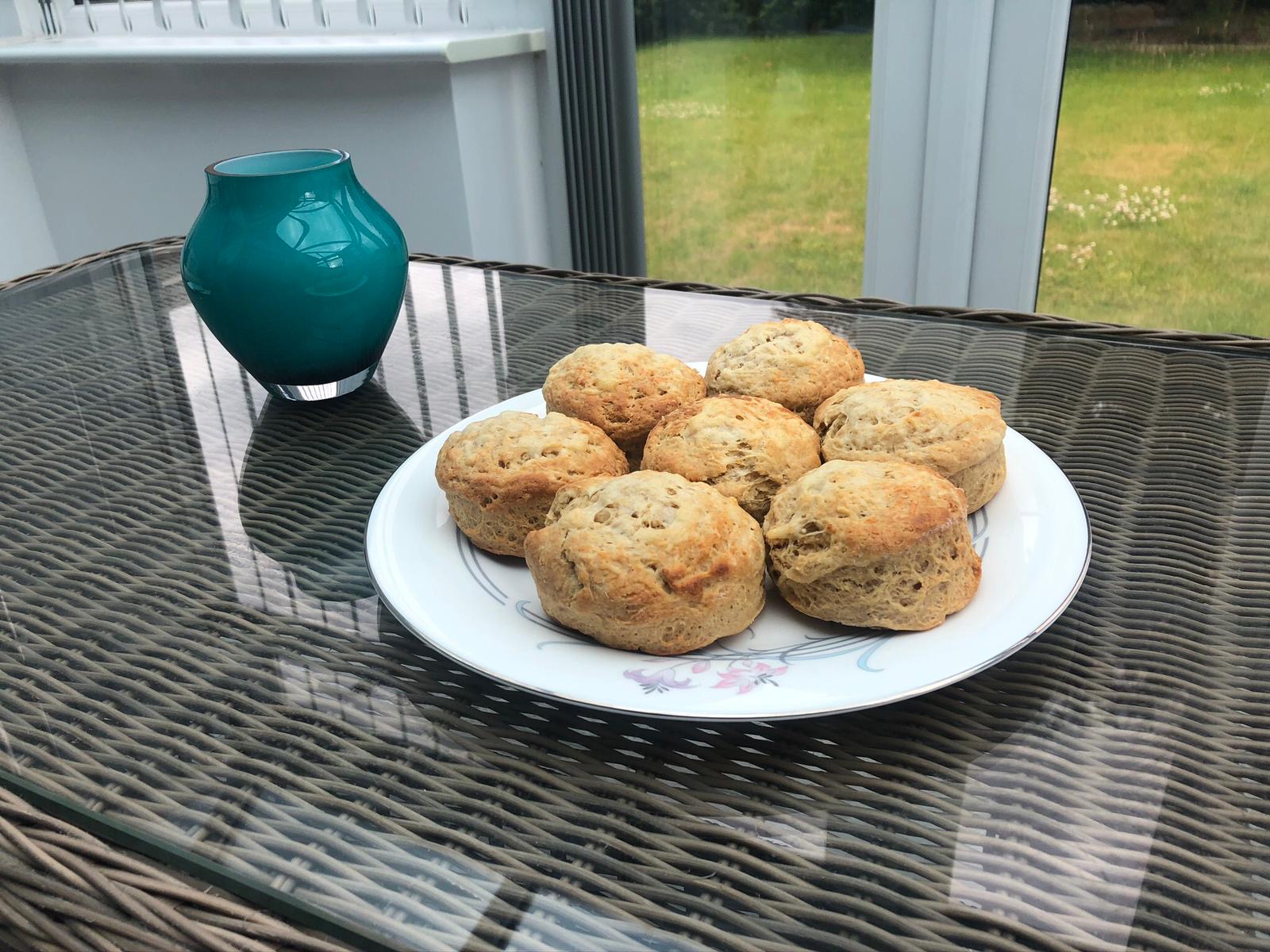 You'll either love these or hate these …. As you may have guessed from the recipe I chose, my family and I love marmite. I was a little hesitant, at first, at the idea of adding marmite to scones, but they are actually delicious…if you love marmite that is!
Makes 10 scones
Ingredients
280gself-raising flour
1tsp baking powder
50g butter
1/4tsp salt
75g mature cheddar (grated plus 50g extra for topping)
1 large egg (beaten)
5tbsp milk
1 1/2tbsp Marmite
Method:
Heat oven to 220°C/fan 200°C/gas mark 7. Mix the flour and baking powder in a mixing bowl with the salt. Add the butter and rub with your fingertips until mixture resembles fine breadcrumbs (or use a food processor). Stir in 75g of the cheese and make a well in the centre.
Whisk the egg, marmite and milk together and pour into the well and bring the mixture together to make a soft, but not sticky dough. Add a little more milk if the dough is too dry.
Turn onto a floured surface, then roll out to about 2cm thick. Stamp out 4 scones using a round cutter, then gather the trimmings and repeat until all the dough has been used. Put on a baking sheet, brush with milk and scatter over the remaining 50g of cheese. Bake for 10-12 mins until golden. Cool on a wire rack.
Serve with lashings of butter, enjoy!