Sports Philosophy is a London-based sportswear brand focusing on top-quality performance wear aimed at 25-40 year olds, but it claims to be so much more than pretty prints and volcanic tank tops. Olivia Hubbard talks to co-founder Stella Heng to find out more.
The brand
It's certainly been a hectic time for Stella Heng. She spends a few moments talking to me after whizzing around the city of London to help voice the company's #MySportsPhilosophy campaign. After years in the corporate world, Heng felt the desire for change. So, alongside Matthias Tietze, she launched a brand with a difference. "In terms of the core principal of Sports Philosophy," begins Heng, "what we attempted to do was to create a company that bridges the gap between the for- profit and non-profit in order to try and offer a more progressive approach to corporate sustainability. We looked at the issues on the non-profit that we wanted to focus on and what kind of social issues in particular we wanted to explore – it was during this research period that the company decided to focus its efforts on child labour."
She continues, "The whole sportswear idea came about through looking at the garment industry, which is widely known as being affected by child labour. We then looked at a more niche area before singling out sportswear, which was really compelling and a market that at the time was really growing." All of the materials for the Sports Philosophy brand are sourced from Italy and the products are made in Portugal. All of the fabrics are performance fabrics, combining sweat wicking, moisture management, good stretch and comfortable feel.
"We also have some pieces that feature compression fabric," says Heng. "For example, the men's shorts have a compression layer on the inside and likewise for the women's leggings. As well as the leggings benefiting from compression fabric, they are also made from using recycled polyamide material." Heng admits it's easy when something looks nice to be persuaded to buy an item of clothing before you have actually considered how that item is going to benefit your workout. "Sometimes, it's difficult to really understand what compression really means in some ways, as the research itself doesn't always give you a clear answer," she adds.

"I do think more and more people have become savvier," she tells me. "Individuals have switched from just wearing cotton to using more performance-based materials. I think men in particular are more likely to look at the performance side of clothing and women may focus on the more fashionable side of things, but that's what we've tried to combine with our collection."
Inspiration behind those prints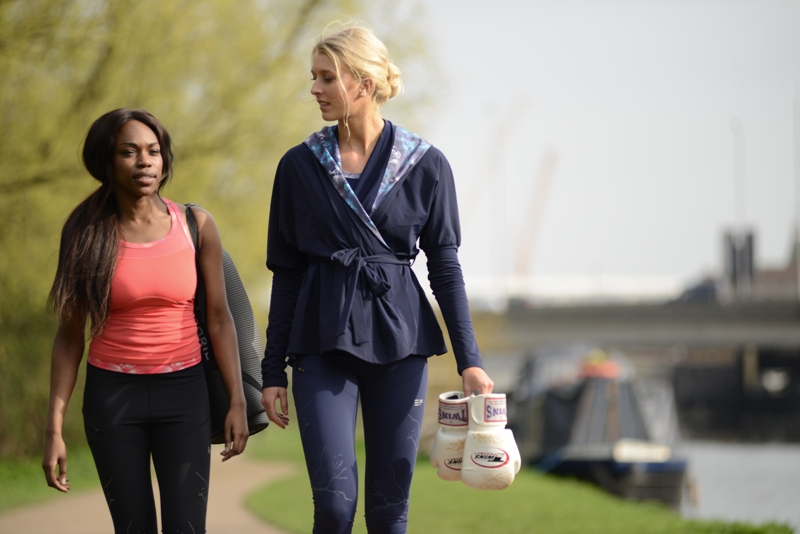 It's hard to imagine the route from barrister to fashionista but Stella Heng has always dreamed of working within the fashion industry. She tells me the collection was inspired by her own needs for active wear, performance and practicality. More to the point, the prints are inspired by the company's social agenda. "You can probably see that the first print we produced is quite Asian inspired and, due to my roots being in Malaysia, I recognise that a lot of countries in Asia do have a problem with child labour. I'm not just talking about the garment industry here, but generally."
Heng is no stranger to the sporting world, having competed in tennis at a national level and tae kwon do at both national and international level. "When you're competing at that level, you have to train hard and that's why I think sports and fitness is such a key part of my life and something I want to inspire others with. From competing at a young age, the sport becomes instilled in the mind and helps individuals to become disciplined and hard working in what they do. I still play tennis to this day and have got involved with Thai kickboxing."
Child labour mission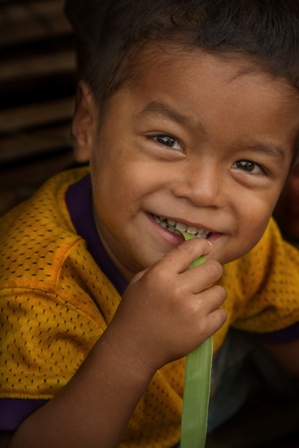 Sports Philosophy is a socially responsible business, which is committed to fighting child labour. As part of the garment industry, the company believes that the closer they are to the problem, the more likely they are to make a difference.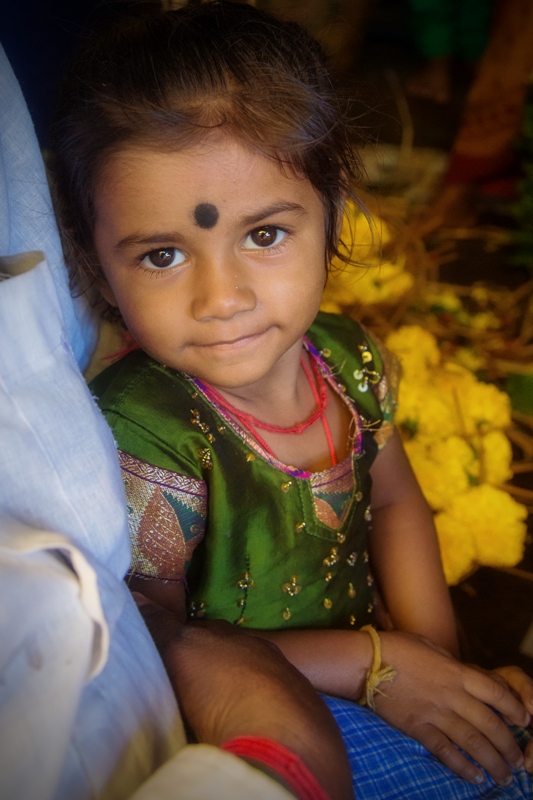 Sports Philosophy's overall goal is simple: by 2022, it aims to pledge a total of £1,000,000 to the fight against child labour, as part of its Freedom for Children programme. Through the programme, Sports Philosophy recruits bright minds as impact consultants to help find long-term and sustainable solutions. The company's impact consultants are sent around the world on fact-finding missions to identify the root causes of child labour.
So far, they have recruited Dr Wolfgang Spiess-Knafl and just one other consultant to work on the project. Spiess-Knafl is an expert in social entrepreneurship. His recent trip to Bangladesh saw him visiting some of the factories to investigate whether working conditions had actually improved since the use of child labour was exposed. Surprisingly, he didn't see any children working in the factories there, but he did see them working on the streets and in shops.
"We want to look at things from a clean sheet," says Heng. "We're trying to find more innovative ways of doing research. A lot of research has been done from a higher standpoint: looking at the economics and at the region as a whole. What we want to do is actually to draw a picture of the child from birth. We need to do this in order to pinpoint the route for that child from birth to actually working, and explore which part [of the route] caused [them to enter child labour] and then, in that sense, try to break the route where we can. So, whether it's through education, building businesses around the area or improving trade within the whole community, it's something we're looking to achieve."
An overcrowded marketplace?
"Our competitors are Lululemon, Sweaty Betty and Every Second Counts to an extent. They're competitors in terms of price and target market but, for us, they're great competitors to have because they have opened the market up and for us to get a proportion of that is great. Obviously, we hope to get as big or bigger but they have helped paved the way for us to enter this market."

When it comes to fragmentation, Heng comments that of course there is always a risk. However, despite this, she tells me she feels the fitness fashion industry is only just beginning to take off in the UK and Europe. "You only have to look at the US market where there are so many other brands – many brands that we haven't heard of in the UK or in Europe. In my eyes, the trend has only really kicked off in the last few years, so I think there is still a lot of space within the market, but no doubt in five years' time there will be a lot more brands and potentially that risk of fragmentation."
The rise of the Fitspo
Now, we're all aware of the 'Fitspo', which is short for 'Fitspiration'. If you are not, I suggest you wriggle out of your cave now. Rhiannon Lucy Cosslett for The Guardian summed it up nicely: "Fitspo provides a gentle, visual nudge to eat more kale and go to the gym on Mondays."1 So, what is the effect of those instagram green smoothie selfies? "Fitspo is never going to solve our obesity crisis," remarks Cosslett.
More to the point, it's giving the wrong message to those following personal trainers who present the unattainable, after having put their trust in the fitness bloggers. It's great to see the campaigns out there to promote 'the healthy'; we smiled at the successful This Girl Can campaign after we were left raging at Protein World's poor excuse for advertising. Cue the #MySportsPhilosophy campaign, which was launched just last month to encourage fitness professionals to share their views on what they perceive is healthy for them. Sports Philosophy is all about promoting a healthy balance. "Being healthy doesn't mean you have to look amazing with a six-pack and be super skinny. It's about being healthy both physically and mentally," states Heng. So far, the campaign has had huge success. "We've had great involvement and a very positive reception from a range of fitness and health bloggers. The campaign will go on for the coming months and we're hoping to reach an even broader audience with this campaign, including through our various upcoming events. The goal is really to inspire the health and fitness community and share our vision of a healthy and balanced lifestyle."
Heng is of the belief that such 'fitspos', with their enormous numbers of followers, have a responsibility to their 'impressive' audience. For now, we'll wait to see the outcome of their campaign and hope that the sepia-filtered images of courgetti and over-contrasted salmon fillets take a back seat. You're cooking dinner, we get it.
To view the full lookbook from Sports Philosophy, visit sportsphilosophy.com/summer-2015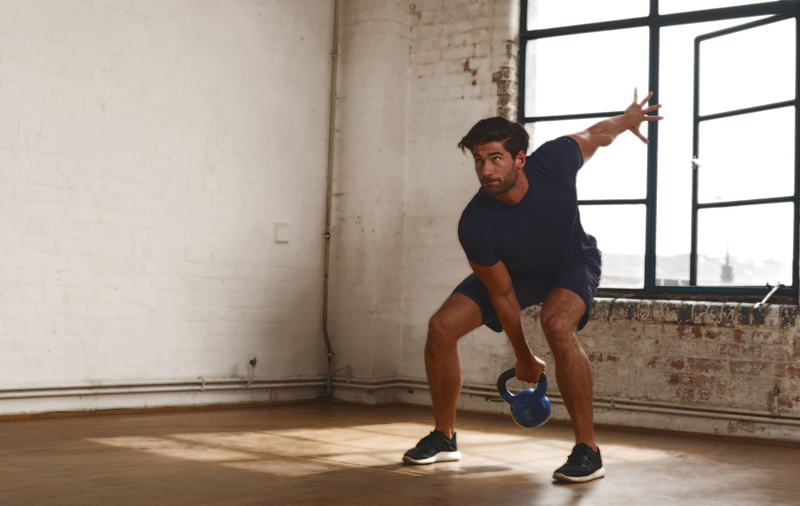 Reference
<1> http://www.theguardian.com/lifeandstyle/2015/apr/20/fitspo-strong-skinny-social-media-food-abs-better-living-body-fascism, accessed on 25 September 2015.