At FitPro Towers, BBC's The Apprentice series has been appointment-to-view television for years – not least because there's usually, at minimum, one episode that features some madcap fitness idea to laugh about. Fiona McAuslan puts Katie – Bulmer – Cooke under the spotlight.
This series, our interest has been sharpened by one of the forerunning candidates throughout. We were rooting for Katie Bulmer-Cooke – the fitness professional whose pragmatic nature was matched pound for pound by a sunny nature and a generous spirit.
We should declare our interest here: Katie also won FitPro's Fitness Professional of the Year award at FitPro LIVE 2013.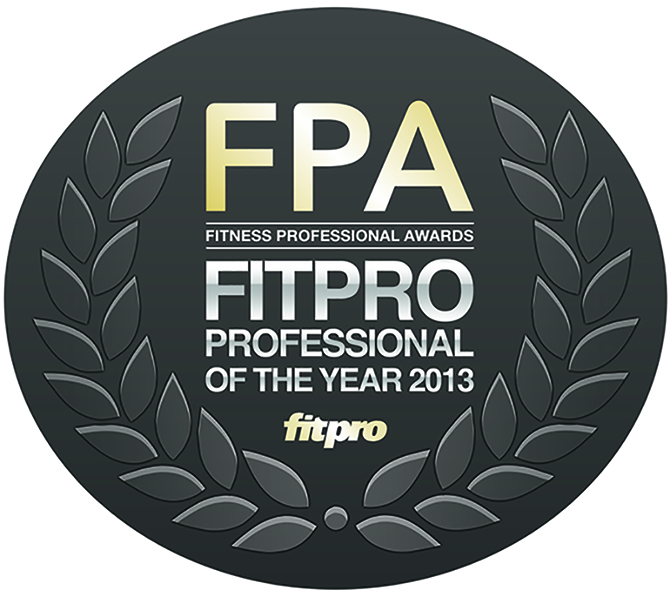 We were gutted to see her on the sharp end of Lord Sugar's pointy finger of doom but we were thrilled to chat on the phone with her following her firing.
First things first: we wanted to know what was harder, facing Lord Sugar or the FitPro panel of judges? Her sense of humour and honesty is as recognisable off-screen as it is on. "I think I sweated equally before each one but the FitPro panel of judges were definitely nicer!" she laughs.
Katie was notable throughout the series for being an ideas machine under pressure. She was also one of the few candidates not to engage in the backstabbing, sniping and bitchiness that is such a core ingredient of the series. Did her fitness background help her cope with the challenges of dealing with difficult people?
"I see the positives in people and try and bring out the best in people," she says. "In week three, we won the candles task [when Katie led her team to design and sell a scented candle]. I always try to find the positives and to build the team even when the going is tough."
It's attributes like these that have enabled her to build a highly successful business in her home region of Sunderland, where she runs the Little Black Dress Club, a six-week fat-loss SMG programme, as well as managing her fitness consultancy, classes and personal training.
With so much already going on for her, why on earth did she want to take on The Apprentice ?
"To win!" she says with characteristic straightforwardness. "I really wanted to do my business plan – a healthy eating restaurant in Sunderland. In London there's Leon but nothing like it here; there are no healthy choices. We actually have a Greggs [the national baked goods chain] outlet shop here! I've helped hundreds of people get fitter, so I wanted to take it to the next level."
Though Lord Sugar rejected it as being too limited, Katie is fully committed to how successful it could be. "I wanted to open other branches through the country and I would have worked with local fitness professionals to create their own menu plans to sell in them."
There's a determination in her voice that makes us ask whether she's still planning on doing it even without Lord Sugar's stack of cash. "Never say never!" she laughs. "I stand by the plan, but I do need investment."
Not one to sit about and wait for something to happen, however, Katie reveals that she's already moved on to new ventures.
"I'm starting filming my own TV show tomorrow. It's called Total Tone Up and it's helping a group of very different people achieve their goals. There's a new mum and an after-dinner speaker who wants to get back into his suit. It's made by Made in Tyne and Wear and will be shown in January 2015. I approached the production company and was given 20 minutes to pitch and I convinced them of the idea. I only told them I was in The Apprentice once they'd given me the show, so it felt really good that I'd won that on my own merits."
It's a brave woman who comes out of the reality TV show hungry for more but Katie is typically sanguine about the behind-the-scenes world of television. "I learnt a lot about scripting and planning. The production crew obviously have days and days worth of footage but the things that they leave out, in editing, don't make a difference. The people involved really do behave as they're portrayed."
The experience was a learning curve in more ways than one. Katie also gained valuable insight into how hard it is to maintain your training when you're under pressure. When she first entered the house, she kept up her regular routine with a half-hour workout three or four times a week. "By the end, I was only doing 10 minutes three or four times. I really missed it but I was mentally drained and found that I couldn't face it," she admits.
"The days were really long. I like to get up first thing in the morning and train but we never knew what time we were getting up. By the end, I'd lost half a stone due to the stress and a lot of my muscle tone. I looked unhealthy – you could see my ribs and I'd lost my firm arms," she says ruefully.
Happily, she's now back to fighting fit and going from strength to strength. Alongside her new television series, she's launched a fitness app and is an accomplished public speaker at fitness events. So, what will she be taking home from the experience?
"When you're a one-man band you do everything, so it's hard sometimes to identify your strengths. I had one of the best sales records in the process, so I've gotten a lot more confident in selling my services," she says. "The one thing I learnt from The Apprentice is that, if you want something, you have to just ask for it."
And that's advice we can all get on board with.
Words: Fiona McAuslan