Adding props to Pilates can help to regress and progress exercises by giving support or increasing load. All Pilates Matwork exercises can be modified to be either harder or easier. Sometimes a modification to an exercise can make it easier for one client but harder for another due to mobility, strength or body proportions (ratio of leg length to torso length).
In this course you will learn to incorporate three staple props into your sessions: the flex-band, overball and foam roller.
Suggested Pre-requisite
To attain the CIMSPA accredited CPD points for this course you will need to have already completed a Level 3 Pilates qualification
Learning outcomes:
Learn about some of the different props used in Pilates sessions
Explore 39 exercises plus variations using three different props: flex-band, overball and foam roller
Understand the reasons for using each prop and distinguish exactly what the prop is achieving in each exercise
Explore the concepts of progressions and regressions of Pilates exercises and how a prop can help with both
Relate prop variations back to fundamental and intermediate Pilates exercises
Author Bio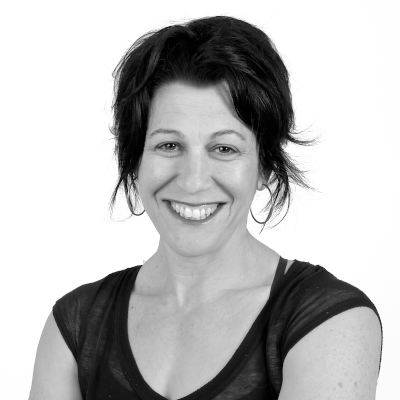 Stephanie Glickman has been teaching fitness for 20 years and Pilates since 2003. In 2006 she established Armature (Melbourne, Australia), a studio dedicated to both Pilates and strength training. She is certified through Stott Pilates, Breathe Education, Pilates ITC, Polestar and the APMA. A former Stott Pilates and Breathe Education instructor trainer, she regularly presents nationally across fitness and Pilates platforms, spreading the joys of cross training Pilates and strength. She is also a Les Mills Body Step instructor, recreational Olympic weightlifter and the dance critic of the Herald Sun.