Hypermobility affects anywhere from 5-20% of the population though it's expression and severity amongst individuals is not uniform. Despite its prevalence, there are very few resources to guide coaches, practitioners, and clients alike in recognising and successfully managing hypermobile bodies. The intention of this course is to improve recognition of people with hypermobile bodies as well as provide guidelines to determine the appropriate assessments, exercise prescriptions, programming progressions and daily movement approaches for clients with hypermobility. With an improved understanding of hypermobility, exercise and movement can help clients find success in their movement and exercise endeavors and improve their quality of life.
Suggested Pre-requisite:
CIMSPA: L2 Gym / Group Ex
Aims and objectives of course:
The principles behind hypermobile systems, the spectrum on which hypermobility can present and the four main types
Assessments to conduct for clients with hypermobility
The multi-systemic effects of syndromic hypermobility (HSD/hEDS) inclusive of chronic pain, fatigue, deconditioning, risk of dislocations/subluxations, and more
Red flags that trainers/coaches should watch for to reduce the risk of injury
The principles of exercise management for people with hypermobility
Program guidelines for exercise prescriptions.
Author Bio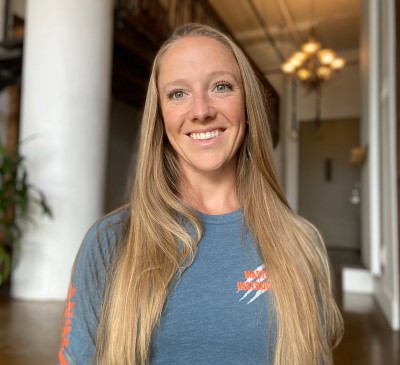 Fréyja Spence, B.Sc. Human Kinetics, is an educator and health coach with over 16 years of experience in pain management, injury prevention, fitness testing, hEDS/HSD hypermobility management, pre & post-operative care and athletic development. She has developed and delivered certifications for fitness professionals and has presented at national and international fitness conferences. Fréyja is an Animal Flow Master Instructor and is the founder and CEO of Move Daily, a coaching company whose clients range from high performance athletes to those needing injury-management solutions and clients simply seeking better health and ease of daily movement. Fréyja is always learning, collaborating with other professionals, and striving to empower clients and coaches alike to live stronger, healthier and injury-free lives.