So many people report physical restrictions preventing them from getting the most from their training and performance, from athletes to parents to older adults. This comprehensive course starts with the foundations and takes you all the way to advanced understanding and practices. Taught from the myofascial perspective (myo=muscle, fascia=connective tissue), this covers anatomy, how to screen for restrictions, delivers an entire menu of mobility movements for each type of restriction, whilst always respecting that each area of the body is connected to the rest. It even gives you ready made mobility routines for different populations. It's the most holistic mobility course currently available and will give you the confidence to identify and tackle almost any type of restriction people are managing unsuccessfully. Become a certified mobility coach now.
Suggested Pre-requisite:
Aims and objectives of course:
Have a practical understanding of myofascial tissue from an Anatomy Trains perspective.
Learn a comprehensive movement screen to identify areas of restriction in the body.
Learn a full range of mobility movements to create change in the restricted areas of the body, based on the myofascial continuities.
Learn some ready-made mobility routines for specific populations.
Become a mobility practitioner.
Author Bio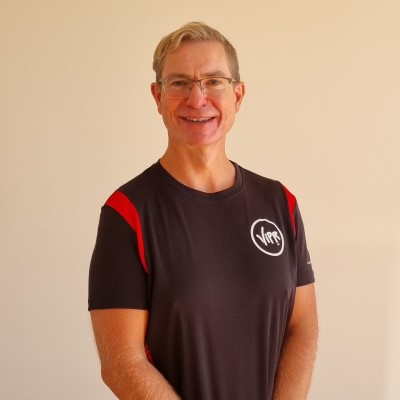 John Polley (JP) is an international presenter, writer, global brand ambassador, mentor, master instructor, movement consultant and creator of the Next Level - a series of mentorships which many award-winning fitness professionals have in their repertoire. His passion is understanding human beings, not just human bodies, and he teaches from a fundamental principle that 'everything is connected to everything'.
In 2019, JP won the prestigious Exercise New Zealand Educator of the Year award, despite living in Perth Australia. During the Covid era, he continued to build his audience and is a staple on education platforms, webinars and podcasts.
As an educator he has a knack for making the complex simple and brings a conversational, human and humorous atmosphere to everything he does. His intention is always to create an experience for students, and not simply, a workshop or blog. Using his knowledge, creative teaching strategies and superb ability to connect with an audience, we hope you enjoy what he shares with you here.