Are you ready to see, feel and map The Ankle?
Since 1996, The BodyMapper courses have made functional anatomy into an art form. Don't just learn and observe but UNDERSTAND and EXPERIENCE the way the ankle and foot are influenced by the multitude of muscles and joints around them. Get to know the ankle and foot intimately with this in depth BodyMapper course designed to get your hands on from the get go.
By following the simple BodyMapper's Multi-Sensory Learning System; See, Feel, Map, Move, Memorise, the concepts learnt in this course will allow you to understand the functional anatomy of your clients and improve your programming as a consequence! This course is anatomy and physiology education for the healthcare, wellness and fitness professions.
The human foot and ankle is a strong, mechanical structure that contains 26 bones, 33 joints, and more than 100 muscles, tendons and ligaments. These bones collectively make up one-quarter of all the bones in your body. When they are not functioning correctly, it impacts the whole of your body, learning to See, Feel, Map, Move and Memorise The Ankle helps ensure you create safe and effective programming.
Make the INVISIBLE, VISIBLE.
Suggested Pre-requisite:
Aims and objectives of course:
See the Ankle
Feel the Ankle
Map the Ankle
Move the Ankle
Memorise the Ankle
Author Bio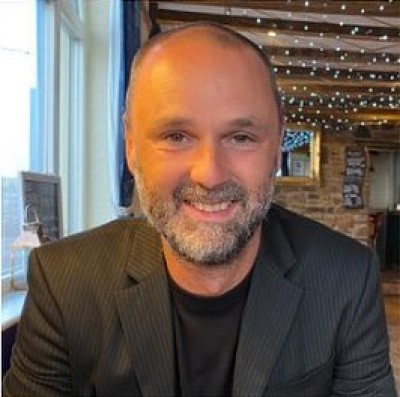 Pete has spent 24 years as a practitioner and educator in the fitness and healthcare industry. Highlights along the way have included working at Leicester Tigers Rugby Club as a Sports Massage Therapist where he worked with many of England's Rugby World Cup winning players. He now specialises in Functional Anatomy and Biomechanics and in 2020 co-founded his most recent company, The BodyMapper. For any healthcare or fitness practitioners wishing to stretch for the upper limits of their discipline, The BodyMapper takes you on a learning journey through Functional Anatomy to Movement Physiology so that you embed rock solid foundations to reach for higher concepts and skills