ViPR PT 2-pack 4kg and 12kg
£370.01
Log in to your FitPro.com account to get a 10% discount on all products.
Please allow up to 10 working days for delivery.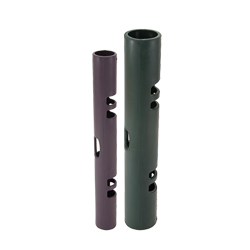 ViPR PT 2-pack 4kg and 12kg
ViPR™ is everything you need to create and deliver effective workouts. With 9,000 exercises ready to use, you can harness the training potential of ViPR across power, performance, speed, agility, conditioning and strength.
What's more, ViPR integrates seamlessly with any sports training programme with applications for circuit training, sport-specific exercise, reconditioning and individual PT sessions.
Benefits of ViPR training:
• Increases muscle strength and tone
• Improves balance and flexibility
• Increases strength and power
• Reduces body fat; more calories burned
For more information on ViPR and how you use this tool please visit http://www.viprfit.com/. For ViPR training, please call +44 (0)20 8586 8637 or email training@fitpro.com.
Customer reviews for ViPR PT 2-pack 4kg and 12kg
You'll need to log in, to write a review. Register