£24.60
Log in to your FitPro.com account to get a 10% discount on all products.
Ships immediately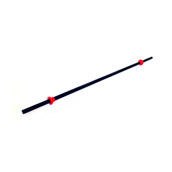 Normal Weight Barbell
The normal weight barbell is suitable for BODYPUMP and free-weight lifts including basic exercises and explosive lifts.
Suitable for use with a range of free weight plates and snap clips also available at fitproshop.com.

Price includes cost of delivery.
Customer reviews for Normal Weight Barbell
You'll need to log in, to write a review. Register