BLOKrun
If someone had told me that I would be paying for a running club in 2019 – I would have laughed hysterically in their face and shook my head in disbelief. My usual free club was a 10k run on a Wednesday evening, followed by a cloudy cider and a sweaty hug. My lawyer friend would moan about his latest difficult client and 'Tom' the cab driver would share celebrity tales of embarrassment and gossip. Farcical, but we loved them anyway.
Running alone in the park is great some days; there's no denying the euphoria of solo sprinting under the trees, hearing nothing but your own heartbeat and the circus of activity around the pond. Yet, London is a bloody lonely city and we're all becoming lone wolves fascinated by our own thoughts and touching our screens. Interaction is good; let's not be afraid to embrace running change.
My plastic card has now paid for 20 running sessions every Saturday morning between now and the Hackney Half Marathon on 19 May. It seemed extreme at first – what about Friday comedy nights? And dancing to the wonderful Irish band in my local? It's time to commit. Do I take running seriously? I do now. There will be some adapting – no alcohol on Friday evenings – at all. I failed 'dry January' on January 4, which, for a fitness editor, is pretty shameful.
So, every Saturday morning I'll be joining a group of 15 or so running enthusiasts of ranging abilities in Clapton. Fitness collective BLOK already has two successful boutique fitness studios (and coffee shops) offering an array of classes. BLOK believes in cross-training across all disciplines and, last week, launched its BLOKrun initiative.
 Millennials have a thirst for BLOK and I don't see it diminishing in 2019
Tucked away at the 'tram depot', the studio is beautiful and you feel excited to become part of the hub. So many people are quick to stereotype seriously hip businesses such as BLOK, but they are in a league of their own. Millennials have a thirst for BLOK and I don't see it diminishing in 2019. Unlike some boutiques, BLOK is authentic – from its friendly staff to its chatty customers, it's the real deal.
BLOKrun is led by instructors David Edgar and Hannah Almond. The duo has combined their expertise in running and yoga to develop a technical running programme that spans a 20-week training period. The plan consists of paced runs, hill runs, interval training and distance, to equip runners with speed, power and endurance. Starting at 10am and lasting for an hour or so, it's in the diary and everyone's in it together. The group will then run, the Hackney Half Marathon, to smash their PB or their own personal goal.  BLOKrun comprises of multiple groups, depending on ability, and runners can change groups depending on their training progress.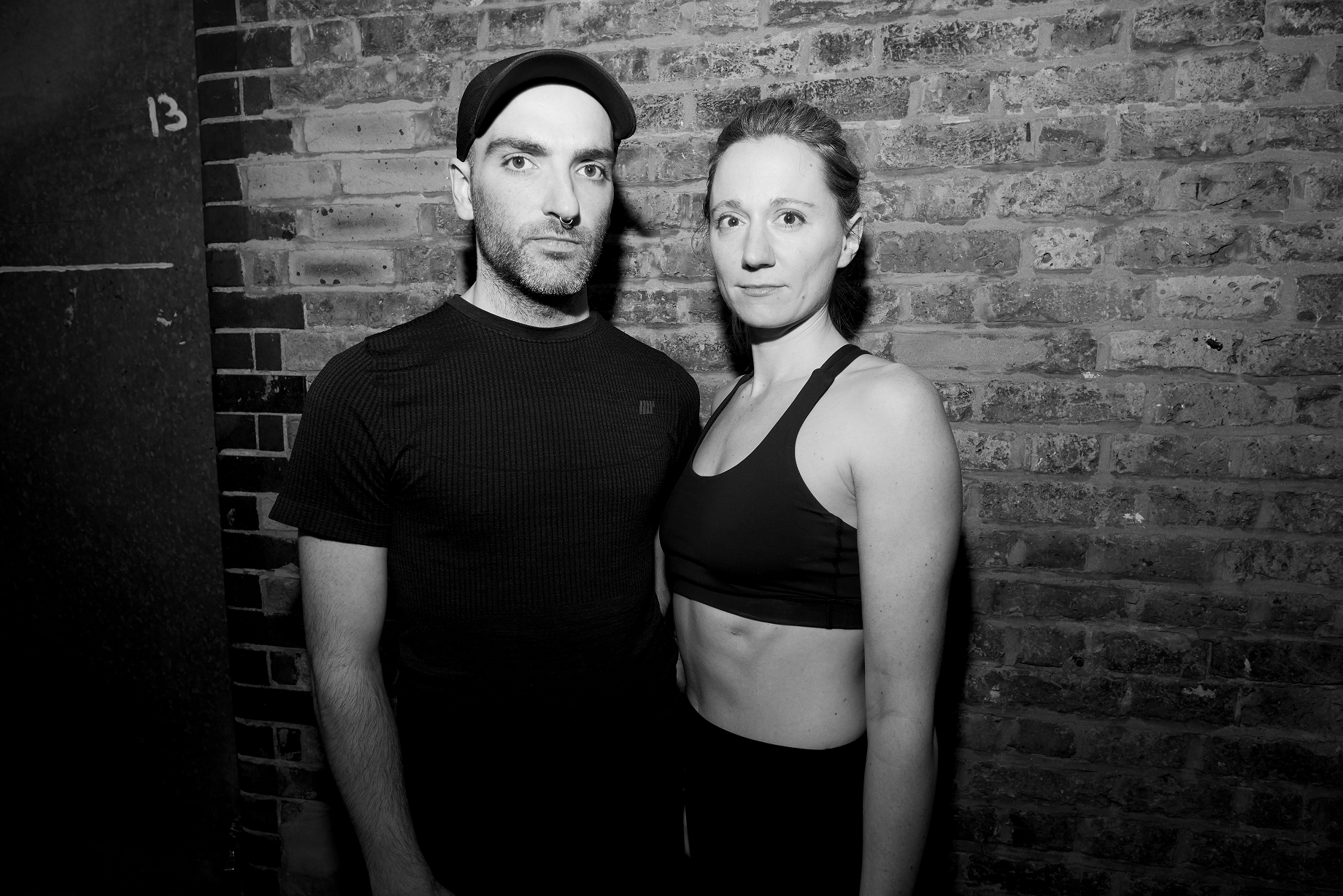 The first session comprised a 40-minute steady jog. We tumbled down the canal stretch to the Olympic Park and back again. The instructors lead a robust warm-up and cool-down, and ensured no one was left behind. Their eyes were also on the clock to monitor pace at all times. We ran with purpose and, for those with a competitive streak, there's always the quest to be at the front of the pack.  Chatter is sparse, probably because it was the first session back after Christmas; our feet were on the towpath, but our minds were still at the Christmas dinner table. My running instructor also teaches yoga and so she incorporated her knowledge into our cool-down.
Tomorrow, we will be taking on sprint training. Hopefully, I'll be sprinting instead of shuffling along.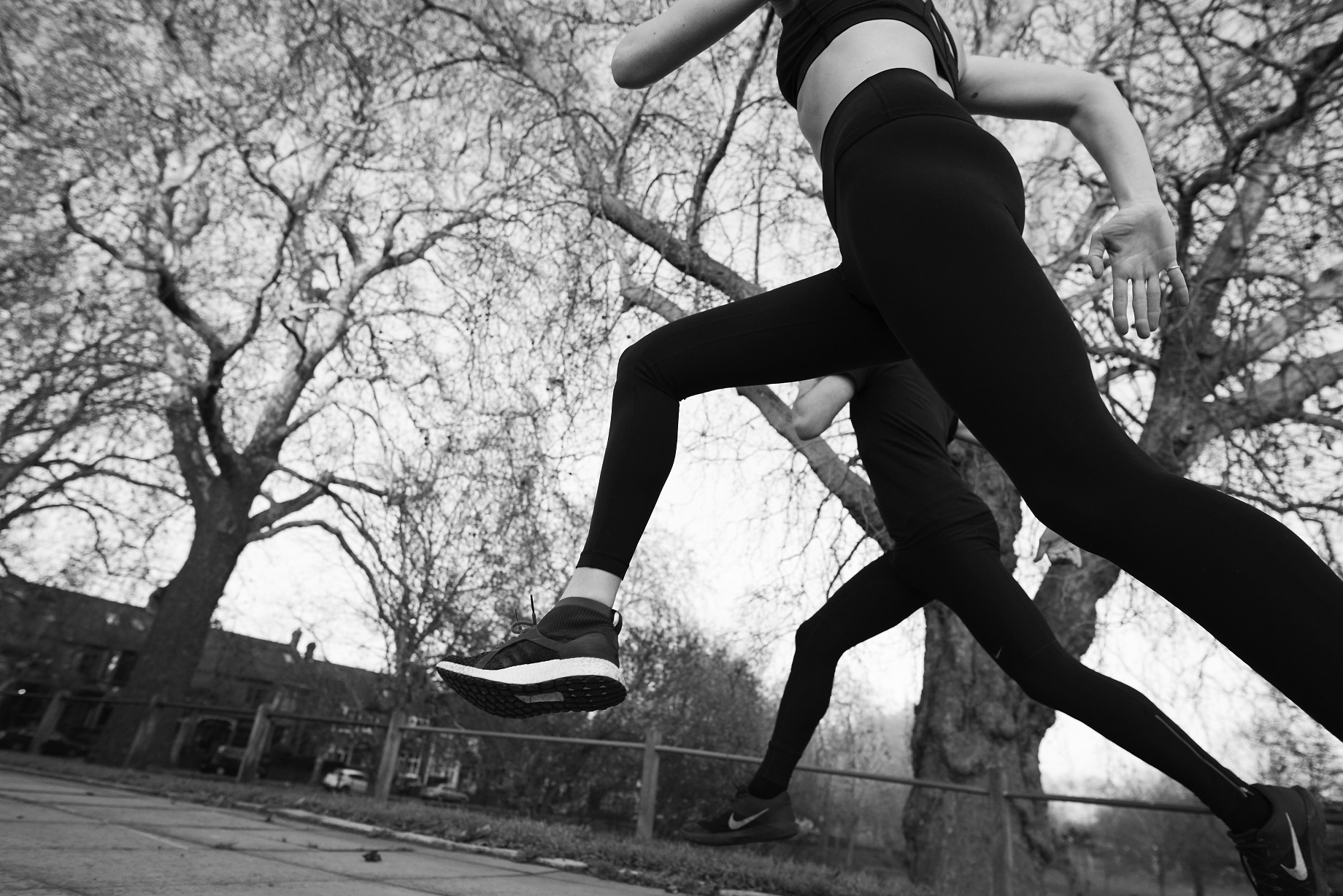 Running is what you make it – running at BLOK is welcoming and purposeful. I'll see you again on Week 6 to check in on progress. Will I succumb to the Irish folk band's poetic lyrics and fail? Let's see shall we…
How are you planning on staying on track with your training plan? Are you a solo runner? Which run clubs have you joined in 2019? Head over to our Facebook page and let's share, motivate and inspire each other in the FitPro community.
Thinking of running the Hackney Half Marathon? Read Olivia's review from the 2016 race, HERE