Creating good-quality content is key to engaging with your audience. And blogging is one of the easiest ways to get in front of the people who matter most to you and your business, as content writer Vicky Kiernander explains.
Writing a blog can help grow your business. How? By increasing your visibility and attracting traffic to your website. The fitness sector is a crowded market. Creating informative blogs demonstrates your expertise and builds trust among your audience, and can raise your professional profile to help you stand out from the competition.
What do I write about?
Anything that strikes a chord with your audience and reinforces your professional credibility. It's essential you have a clear understanding of who you are writing for and what matters to them. You need to create useful content that not only connects with your audience but benefits them in some way too. So, a blog post could be anything from giving advice about nutrition and your thoughts on the latest fitness trend to providing tips on correct form. Think about the issues your clients face and how you can help.
How often should I blog?
Just like a fitness programme, you need to commit to get results. There's no point starting a blog only to stop a few months later because you find you haven't got the time or you've run out of ideas. Ideally, the more often you can blog the better, but you need to be realistic about how much time you can devote to writing your blogs. If that's once a fortnight, fantastic. If it's once a month, that's great too. The important thing is to be consistent. Plan ahead and stick to your schedule.
How long should my blog be?
Generally speaking, the longer your posts the better. Search engines like Google favour longer blogs (500 words minimum) because they tend to be more comprehensive and informative than shorter ones (300 words or fewer), so they appear higher up the search rankings. And because the content in longer posts tends to be more useful, there's more chance of other people and websites linking to your website, which also helps to increase your search rankings so people can find your site more easily. You don't have to write 1,000 or more words each time, and don't write for the sake of it just to hit your wordcount. The important thing is to create good-quality content that has real value for your audience.
How should I structure my blog?
Your blog should have a strong title to grab people's attention. Don't try to be too clever or too vague or you risk potential readers scrolling past. Instead, think about what will resonate with your audience and give them an idea of what they can expect from your post. Titles that start with Here's how, Tips for, Great ways to … are just some ideas.
Break up the text with subheadings to make it easier for people to read your blog. You can also liven it up with images, infographics and relevant quotes.
A word on keywords
Be sure to use the most popular words/phrases (keywords) that people use when searching for your products and services in your blog. Use keyword research tools to help you, but don't just stuff loads of keywords into the text or you may harm your rankings.
A blog is a useful tool for engaging with your existing customers and can also help you to reach new audiences. It demonstrates your expertise and can help build your profile. The key is to know your audience and create content that resonates with them and adds value.
Where to next? Check out 'The social media rabbit hole'.
Author bio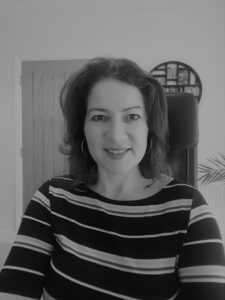 Vicky Kiernander is a content writer, public relations and communications specialist for the fitness sector. vicky@kiercomms.co.uk