Whether you fancy mountain biking past the stone walls of the Yorkshire Dales, or releasing your inner ninja in an obstacle race, we've chosen some awesome events to get your pulses racing this autumn.
5-6 October 2019 – Rough Runner, London South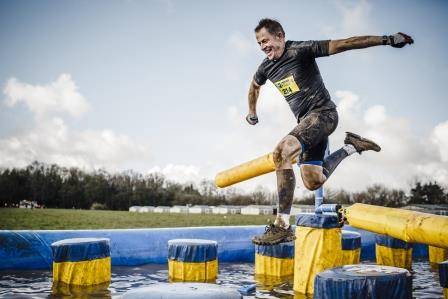 Rough Runner is a game show-inspired obstacle course based on TV's most iconic challenge shows (Total Wipeout, Ninja Warrior and Gladiators). Available to people of all ages and fitness levels, Rough Runner events are held throughout idyllic parts of Britain. This year's London South event will be taking place in Morden Park. Accessibility is the key and participants can choose from three courses of different distances; 5km, 10km  and 15km.
Rough Runner is the ideal way to get people off the sofa and involved in physical activity. Along the course, participants will encounter five obstacles, including the Buoy Zone, Hang Rough, The Revolution, Swept Off Your Feet, and The Travellator.
›› roughrunner.com/events/london-south        Entry: From £50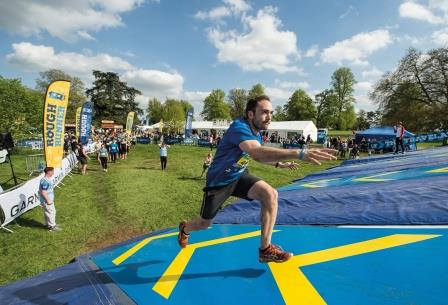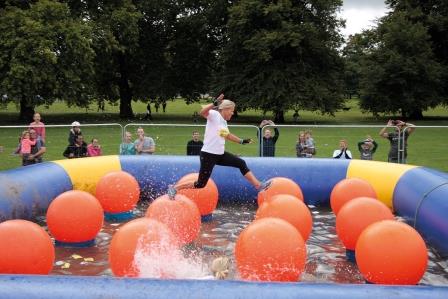 12 October 2019 – Manorlands Settle Loop, Yorkshire Dales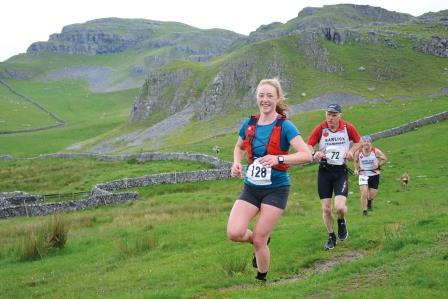 A trail event for walkers, runners or mountain bikers, this 10.5-mile circular loop goes from the market town of Settle along bridleways and over towards Malham Tarn and back. All proceeds go to Sue Ryder Manorlands Hospice and the event is sponsored by Castleberg Sports in Settle. The route is on good trails and is signed and marshalled. It does, however, include some remote parts of the Yorkshire Dales countryside so you need to be fit and healthy to participate.
›› sueryder.org/settleloop      Entry: £12.50
31 October 2019 – Halloween Run, London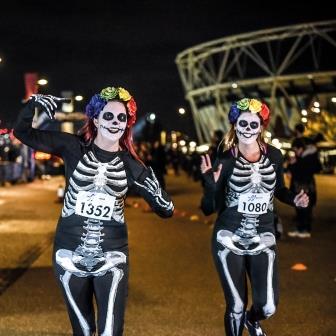 Sign up for the London Halloween Run at Queen Elizabeth Olympic Park. Under the moonlight, run a timed 5k or 10k around the flat and fast grounds of the park, home to the 2012 London Olympic Games. Watch out though, as there may be a few tricks along the way, with a treat or two waiting for you at the finish line!
›› runthrough.co.uk      Entry: £22
10 November 2019 – Dawn or Dusk Run, Nottinghamshire
This event allows participants to run a 5k at a time of day that suits them. Participants can join as the sun rises or as it starts to set. Those that really want to put themselves to the test can take on both, or even all four events in one day! There's no timing and no bib numbers – this is all about being active with other like-minded people. So whether you like to start early or finish late, Dawn or Dusk has something for everyone.
›› dawnordusk.co.uk     Entry: From £15
26 October 2019 – Illuminator Night Trail, Aberdeenshire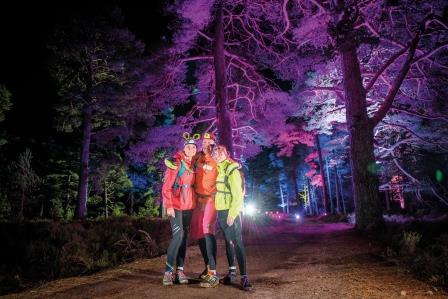 Deeside's premier night walking and running event, the Illuminator will be back this October. The original 15-mile course has been billed as Scotland's toughest night trail event, taking participants through Glen Tanar's beautiful ancient Caledonian Forest and over exposed heather moorland. The organisers have also added two shorter routes, 8km and 15km, which have made the event more accessible while still offering a worthy challenge.
The classic 15-miler has been retained as many returning runners want to prove themselves against their own race results from previous years. The new middle distance of 15km will still give participants the iconic view of a glowing snake of head torches bobbing along the trail behind them. The shortest route is 8km and, while it is family friendly to a certain degree, it will still test the participants' resilience as they have to labour up the steep side of Craigendinnie to join the runners and walkers from the other two distances.
›› racespace.com/firetrail-events/illuminator-night-trail-race-2      Entry: From £30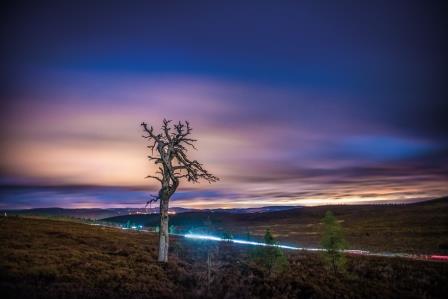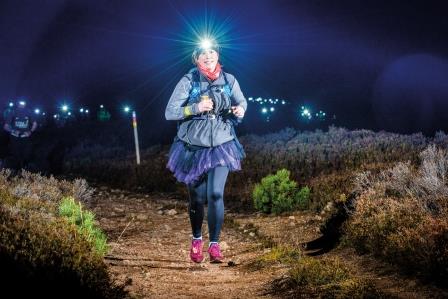 More challenges ahead
6 October 2019 – The Frontline Walk, France
This 100k walk takes in the Normandy coastline where our ancestors stormed as part of Operation Overlord. Historic sites featured include the Lochnagar Crater, where the Battle of the Somme started, and finishing at Menin Gate, with the Ceremony of the Last Post.
››ukfitnessevents.co.uk/event/walking      Entry: £150
2-3 November 2019 – Snowdonia Walking Festival
Travel to the beautiful surroundings of Snowdonia National Park and join this fantastic weekend full of walking. Starting at Betws-y-Coed you will be taken on professionally guided walks through the breathtaking mountains and forests of Snowdonia.
›› breeseadventures.co.uk/what-we-do/snowdonia-walking-festival/      Entry: From £2.50
9 November 2019 – Night of Neon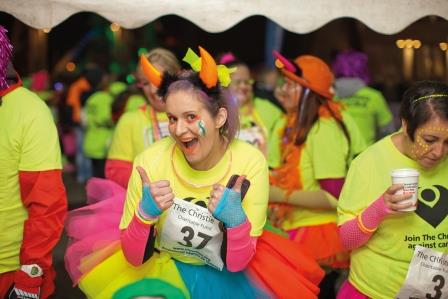 Put on your glow sticks, neon leg warmers and walk either 5 or 10 dazzling kilometres with Team Christie! Starting and finishing at the MediaCityUK, you can dance, walk or run your way around Salford Quays while enjoying live entertainment, refreshments and a fantastic atmosphere
››christie.nhs.uk     Entry: From £10