New kids' classes follow craze
For those children who would otherwise have been subjected to prolonged screen time during their summer holidays, they now have the opportunity to recreate some of their favourite dance moves from a video game in a fitness class setting.
Aimed at teenagers and children, Fortnite Emote dances are now part of fitness classes at some David Lloyd clubs. Yet, despite the club's incentive, BBC online reported that some health experts think these ideas are only quick fixes and not a long-term solution. Participants learn 12 dances inspired by the popular game, including the Floss, Orange Justice, Take the L, and the Wriggle, to name a few.
The dance moves have also appeared in mainstream media. Footballer Dele Alli took the 'L' into his goal celebrations during the World Cup. So, what does the fitness industry say?
Lynn Wilson, co-founder of MAD Fitness UK, delivers an array of children's fitness classes. She told FitPro, "Engaging with and getting kids physically active, and most importantly having fun and a positive experience with any type of exercise, has to be the priority that we all strive for in the industry. All exercise in any form has to be positive, and even if just a short-term fad, then move on to the next and keep the kids active!"
The new craze has an air of familiarity about it as, not too long ago, Pokémon GO encouraged children to get active outside. Yet, the game was criticised for not being safe. Fortnite was released in July 2017 and has become the most talked about video game. Will Fortnite be just another craze?
Snap Fitness personal trainer, Jason Holte-Smith, shares a similar view to Wilson. He said, "My philosophy towards exercise is do something than do nothing at all! In this day and age, and in my opinion, kids' inactivity and obesity stems from the parents. How many kids do I see that are overweight and they are only overweight because they eat what is put in front of them – sometimes you then see that the parents are overweight, too. You will always get the naysayers about any form of activity; some kids will love it and some kids won't. I know my two daughters would love it.
Aren't we trying to move away from excessive screen time use? Holte-Smith said, "That's the conundrum right there! It's encouraging more screen time, but if it means you burn calories doing something you like, and if Flossing your way to a happy and healthy childhood is what does it – I say go for it. It's all about having choice for the youngsters of today."
Susie Malcolm, group family manager at David Lloyd Clubs, told FitPro, "Fortnite has been a cultural phenomenon for children across the UK over the past few months and, as we're always looking for new and innovative ways to get kids moving at David Lloyd Clubs, it seemed like the perfect time to create a class that merged the success of Fortnite with our summer kids classes. We know from our research that children spend over two hours a day playing computer games and so we wanted to try to create something that would encourage them away from the screen, get active but still have fun and do something that they're familiar with. 
"We launched the Emote Royale class this week and so far we've had really positive feedback from the children that have taken part, with one member at David Lloyd Kidbrooke saying, 'It was fun to keep fit doing something that was enjoyable and show off the moves that I've learnt. I knew how to do The Floss already but I wanted to learn the other moves so I loved it!'"
In other news
Good week for…..Wattbike 
Wattbike are providing a unique, funded research opportunity with Loughborough University to explore power measurement in cycling.
Set to begin in October, the four-year research programme which will be carried out within both the Sports Technology Institute and school of Sport, Exercise and Health Studies at Loughborough University will explore the scientific underpinnings of how power measurement is shaping the nature of Cycle Sport, with a particular focus on the accuracy and validity of both measurement and the application of power metrics to training and virtual and augmented reality cycling
Richard Baker, Wattbike MD, said, "Since transforming the indoor cycling space a decade ago with the launch of the Wattbike,  we have since formed an unrivalled position as the world's most accurate, reliable and measurable bike. However, we don't want to stop here. We are obsessed by the need to continue our journey and evolve with the current and future technologies to improve on what we have achieved so far."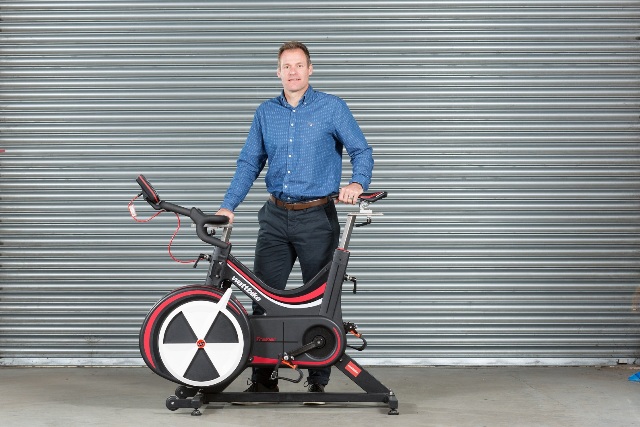 Where next?  Listen to the CEO of Parkrun, on how Parkrun became a global phenomenon HERE