Whether you are a cycling commuter, seasoned event participant, or brand new to the sport, we hope this advice from cycling performance coach, Steve Benton, and our selection of events will get you ready for the cycling season.
Riding to success
"In my coaching opinion, a 'positive winning mentality', 'a moderate to excellent physiological ability that adapts well to training stimulus', 'good technical skills and spatial awareness when riding in a group', as well as 'being a team player and having the mental and physical ability to tolerate high volume and high-frequency workloads' are just some of the traits that make for a successful road cyclist," begins Steve Benton, performance director at ONE PRO Cycling.
He continues, "One of the questions that personal trainers should be asking their cycling clients is: what is their previous sport/exercise background? They should also consider whether they would be more suited to short, sharp efforts or longer endurance rides, and therefore tailor their strengths and weaknesses accordingly, working on both. Determining their aims and objectives is also essential."
The race scene is prevalent in the UK (see box for more info), so when should a cyclist begin training at their 'race pace' and how should they build that all important Functional Threshold Power (FTP)? (FTP is the average power that a rider can produce in an hour.)
"Unless someone is focusing solely on time trials, there is no definitive 'race pace' to speak of," says Benton. "Road racing is highly variable in its requirements in terms of dealing with terrain, gradients, wind speed/direction, drafting in a pack/peloton, along with the changes of pace required to benefit any drafting. [Drafting is when cyclists ride closely behind one another, expending less energy as they do so, with less wind resistance.] The key is to determine and objectively assess current state of fitness and ability – either through a lab and gym test, or using a power meter installed on the bike to give reliable data, or finding a local cycling club to practise with varying abilities." There are said to be varying ways to improve your FTP and it is the most trainable aspect of cycling exercise physiology according to the ONE PRO Cycling performance director. Benton continues, "One of the ways could include long, steady rides at moderate and very sustainable intensity, through to interval training efforts at similar intensities to FTP itself. As with any training programme, they are only fully effective when undertaken at the right time, with the right fuelling and the right mindset."
'Base training' is the term given to training that teaches your body to utilise oxygen as efficiently as possible and is said to really come into play during the winter months. Benton says, "With the exception of pure track sprinting in a velodrome, all cycling is endurance based to varying degrees, so building a solid foundation of aerobic fitness is essential, not just to underpin higher intensities, but also to help with circulation, connective tissue, health, etc."
Mixing up the training is deemed essential. Benton advises that base training isn't all about one speed/one intensity. While the majority of the volume should be performed at low to moderate intensities, the training sessions and rides should also include variables in cadence ranges, adapting to different positions on the bike (periods of standing out of the saddle, or in a low racing position, or down on the drops, etc.). Base training allows adaptation of the cycling-specific muscles at lower intensities over long periods of time, and this also applies to the contact points (i.e., hand/wrist pressure on the bars in the various grip positions) as well as the obvious pelvic bone and surrounding soft tissues on the saddle.
For your diary
King of the Downs
9 June
The King of The Downs event is a true test of cycling endurance. This 115-mile route takes you through the Surrey Hills, North Downs, Ashdown Forest and Kent.
French Revolution Cycling Sportive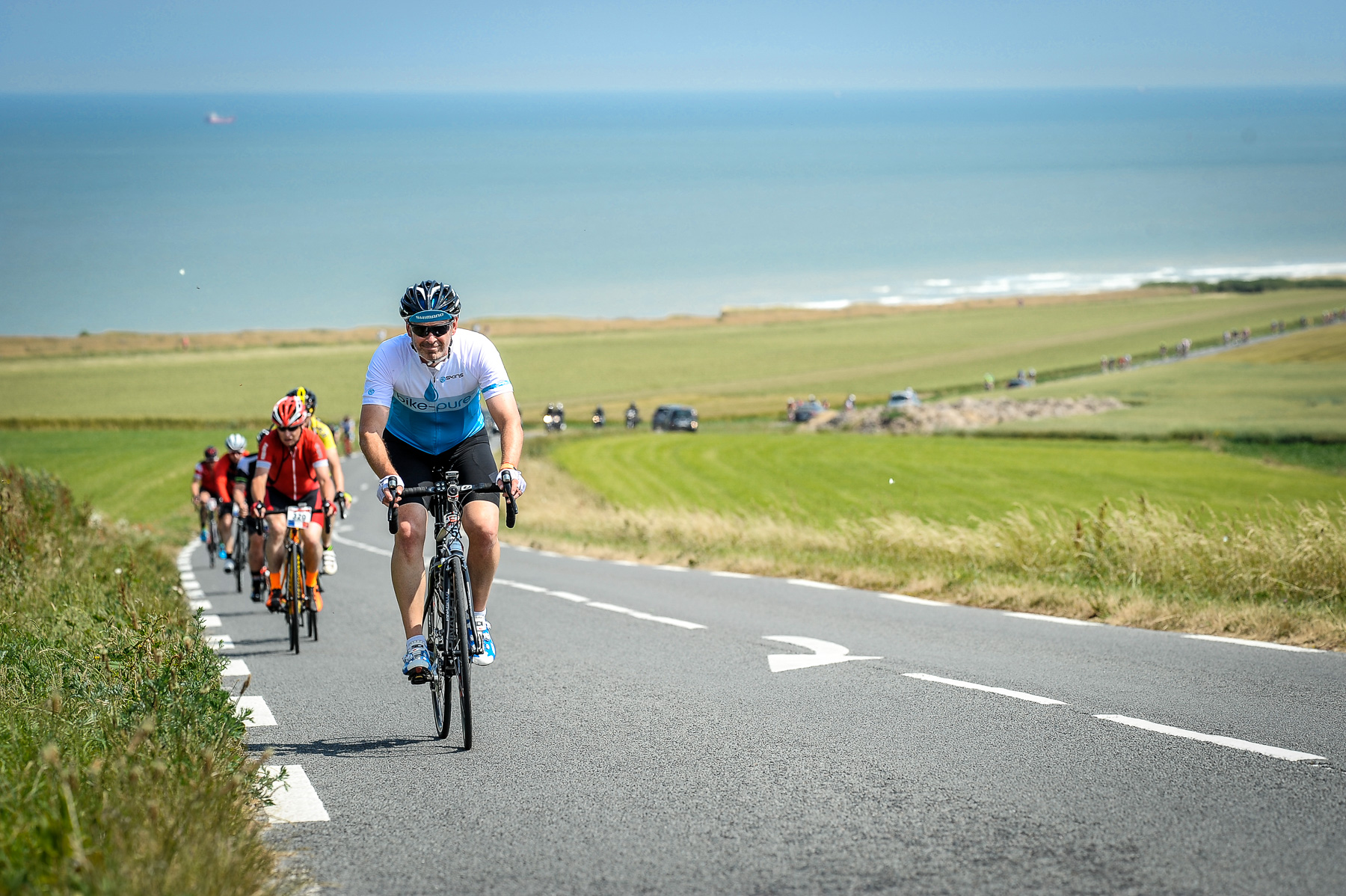 7 July
In this sportive, you will travel to Calais and ride around the coast. Picturesque locations featuring in this route include Escalles, Parc naturel régional des Caps et Marais d'Opale, Caffiers, Fiennes and Bazinghen.
 Essex Ride 100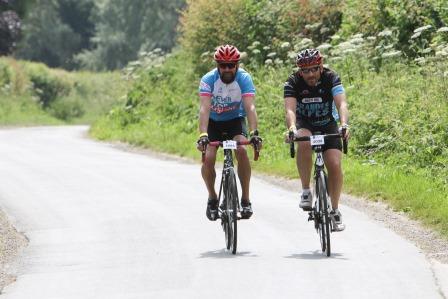 1 September
This stunning event showcases all that the Essex countryside has to offer. You'll enjoy excellent cycling terrain with three potential route options (39, 68 or 103 miles). These will take you on a journey beginning in Colchester, through quiet villages and rural countryside where the undulations will have you in and out of the saddle.
London to Windsor
8 September
The London to Windsor has a choice of 55, 37 or a shorter 29-mile route. This takes you from leafy Richmond through the pretty villages of the Thames Valley to Alexandra Gardens, nestled between the River Thames and Windsor Castle.
Where next? Read our interview with the Ninja Warrior  HERE